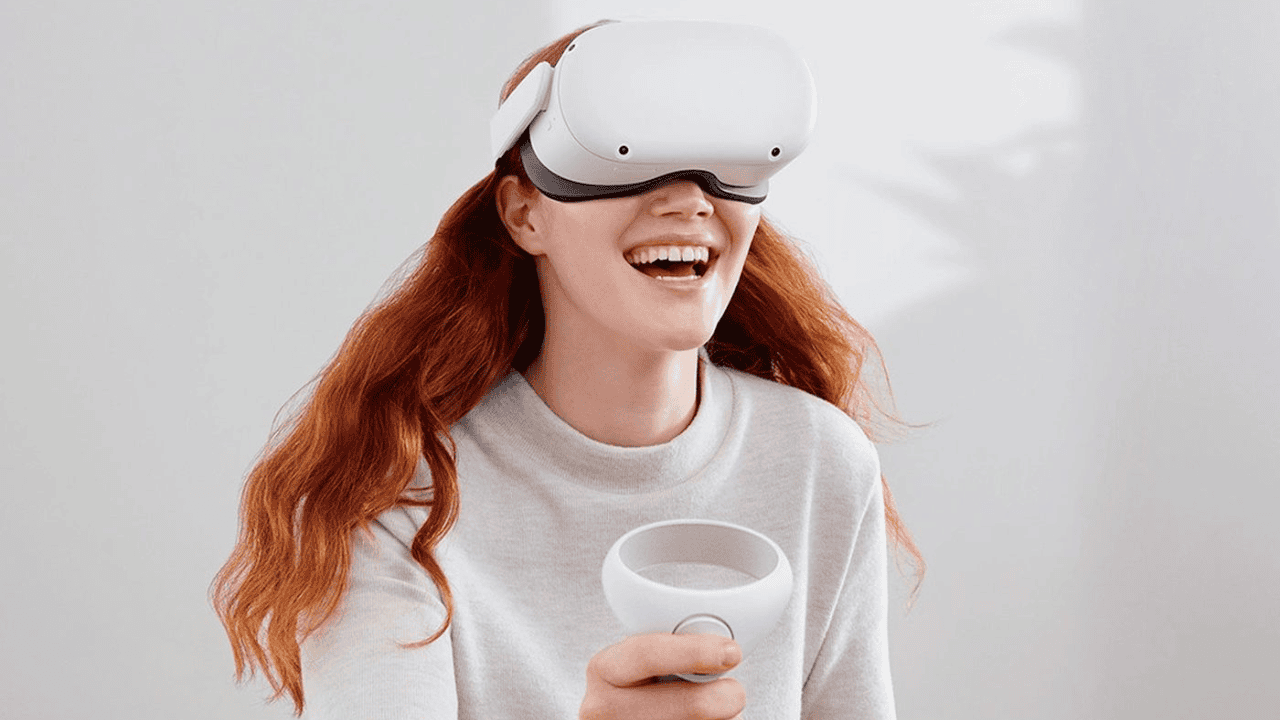 Meta Quest 2 VR headset price jumps to $399, gets no features
Meta Quest 2 VR headset price jumps to $399. Many categories in consumer tech have seen substantial jumps in cost over the past two years due to a strained supply chain, chip shortages, and other economic factors. But honestly, we didn't see this one coming. Starting "in August," the Meta Quest 2 virtual reality system (formerly known as Oculus Quest 2) will receive a substantial change in MSRP, jumping from a base model cost of $299 to $399. That version includes 128GB of onboard storage, while the pricier Quest 2 headset with 256GB will jump from $399 to $499.
A $30 game for $100, then
Meta's Tuesday announcement struggles to clarify exactly why the hardware is jumping $100 across the board (33 percent for the base model, 25 percent for the higher-capacity version) (33 percent for the base model, 25 percent for the higher-capacity version). Should you take the announcement at face value, its flat declaration might sound logical: "The costs to make and ship our products have been on the rise."
But in a traditional hardware release cycle, the two-year point is when customers might expect the system in question to drop in price or receive some form of streamlined revision—and, arguably, that's what the Quest 2 did for the original Oculus Quest, which launched in 2019 for $399. Quest 2 notoriously included significant revisions to get its price lower. The biggest was a downgrade from OLED technology to LCD for the system's built-in screens, but Oculus (the division's name at the time) also revised the head strap to feel flimsier and removed a crucial "interpupillary distance" slider for the point where users' eyeballs meet the screens.
Those are but three issues: 
 Meta could have addressed this upcoming price change—with the head strap being the easiest possible option since Meta already sells a "Elite" Quest 2 head strap. But according to the announcement, Meta is standing still on any additional hardware features or updates. Instead, the company gives us a shoulder-shrug offer of a single free game, the popular $30 rhythm-arcade title Beat Saber, for anyone who buys the VR system between August 1 and December 31. This pack-in game offer stands in stark contrast to Nintendo's 2011 debacle surrounding the 3DS console and its exorbitant $249 price; after a drastic price drop only months later, Nintendo offered early buyers a whopping 20-game collection of retro downloads as an apology.
Best Buy's new $200/yr membership locks PS5, hot holiday items behind sign-up
Unlike other hot electronics that have buckled under the pressure of issues like chip shortages and rampant sellouts, Quest 2 headsets are currently available at the existing MSRP of $299 at big-box retailers like Best Buy and Amazon. They can be immediately purchased and shipped as soon as today, in fact—no queues or retailer-exclusive subscription services required. Today's news suggests Meta's apparent strategy of selling Quest 2 headsets for less than they cost to make—a classic "razors and blades" strategy in the tech world, perfected by the likes of Nintendo in the 1980s—is not necessarily working out. For a better idea of how much Quest 2 hardware may cost Meta without eventually reaping software licence sales and Facebook account tie-ins, look to the "Oculus for Business" programme (which still hasn't had its branding updated to Meta). This business-specific marketplace sells a 256GB version of the Quest 2, without any ties to the Facebook ecosystem, for $799.
Interestingly, the same post that advertised August's hardware price hike suggested that Meta is raking in both first-party software sales and third-party licencing fees on the Quest 2 software platform. With "over $1 billion [spent] on Meta Quest apps," it's arguable that Meta is making some of its costs back on systems that have already been sold—and we continue to see Meta tease upcoming software based on popular licences like Ghostbusters.
Conclusion:
The company said it hiked the price of the VR headset "in order to continue investing in moving the VR industry forward for the long term."
Meta added in a corporate blog post that "the costs to make and ship our products have been on the rise."
"By adjusting the price of Meta Quest 2 VR headset price jumps to $399, we can continue to grow our investment in groundbreaking research and new product development that pushes the VR industry to new heights," Meta said.
In the first quarter, Meta's Reality Labs division, which includes VR headsets, reported revenue of just $215 million, compared to Facebook's $27 billion in advertising sales. Meanwhile, Reality Labs recorded an operating loss of $2.96 billion.
Meta is estimated to have shipped over 10 million Quest 2 headsets in 2021 topping other companies that sell VR headsets like Sony and HTC, according to research by analyst firm Counterpoint. The firm said that Quest 2′s relatively cheap price of $299 made it more attractive to consumers.
Meta CEO Mark Zuckerberg has said he's pushing the company to the metaverse, a virtual world where he envisions consumers working and playing within the next decade.
Also Read: 
Oculus Quest 2 Pro Lets You Experience the Virtual World for Less
Apple's iOs 15 could finally get one of the most long-requested features
Can the Oculus Quest 2 play Netflix: How to Setup
How to buy a PlayStation 5 Direct from Sony, Amazon, GameStop
FAQs:
Q1: When did Meta Quest 2 come out?
Oculus Quest 2 (rebranded as Meta Quest 2 in November 2021) is a virtual reality (VR) headset developed by Facebook Reality Labs (formerly Oculus) (formerly Oculus). It is the successor to the company's previous headset, the Oculus Quest. The Quest 2 was unveiled on September 16, 2020, during Facebook Connect 7.
Q2: Is Oculus Quest 3 coming?
The Oculus Quest 3 is on its way – although not until 2023, if current rumours are to be believed. While Meta is due to release a VR headset sometime this year, the company has confirmed that it won't be the successor to the hugely popular Oculus Quest 2.
Q3: Is a new meta quest coming out?
According to a report from The Information, Meta has an internal roadmap with intentions to release four new VR headsets by the end of 2024. If this is accurate, the Quest 3 is expected to launch sometime next year.
Q4: Is there a new Oculus coming out 2022?
A report says that Meta will launch two new headsets this year: the Oculus Quest 3 and the Oculus Quest Pro, also known as Cambria. One analyst suggested that the Oculus Quest 3 and the Oculus Quest Pro could arrive in the second quarter of 2022.
Q5: Is oculus or Meta better?
There are no differences between the two devices. There are no pros and cons to weight other than whether or not you like the name Meta over Oculus. Every feature and every VR game available to them is identical.