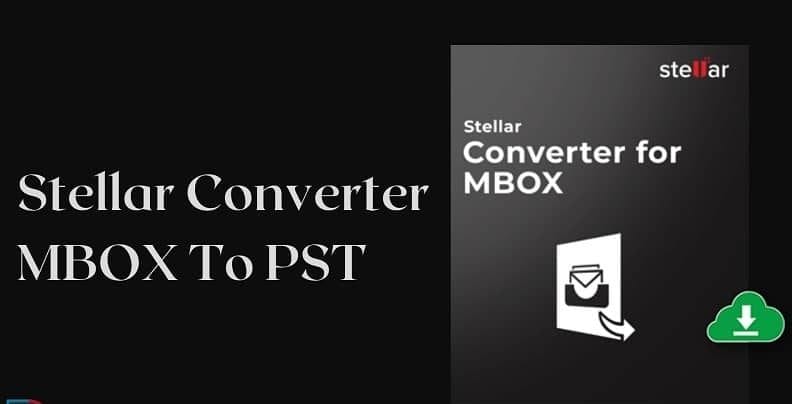 Stellar Converter for MBOX – Product Review
Are you looking for a tool to convert MBOX file into MS Outlook compatible PST file? In this post, I will be mentioning about a specialized MBOX to PST converter software – Stellar Converter for MBOX. It is an efficient tool that makes converting MBOX files into PST files simple and quick. The software supports conversion of MBOX files of almost all popular MBOX-based email clients, such as Thunderbird, Spicebird, Entourage, Pocomail, Eudora, Mulberry, Apple Mail, SeaMonkey, Netscape, OperaMail, ClawsMail, Mozilla Mail, Gnu Mail, Evolution, Cone, Sylpheed, and Mutt. This software can also convert multiple MBOX files.
What Makes This Conversion Tool So Special?
The Stellar Converter for MBOX software has a basic user interface (UI). In my personal experience, it is easy to explore and operate. Being a non-technical user with limited knowledge of the complexities of converting MBOX files, I feel this tool is easy-to-use. Furthermore, it is also great for users looking for a cost-effective conversion software. It comes with a 30-day money-back guarantee.
Why Do I Prefer Stellar Converter for MBOX?
Stellar Converter for MBOX is primarily designed to make the MBOX file to PST conversion simple. Apart from PST, it can easily convert MBOX files into different formats, such as EML, MSG, etc. It can also directly export data from MBOX file to Office 365. It offers some additional features for file searching and advanced filtering.
Key Features of Stellar Converter for MBOX
Easy-to-use user interface
The user interface of this software is simple, with easy to navigate options. Any user, even with little or no technical skills, can easily convert MBOX file into PST and other file formats in just a few clicks.
Supports a large number of email clients
Stellar Converter for MBOX can convert MBOX files of Thunderbird, Apple Mail, Eudora, Spicebird, Cone, Evolution, Mutt, Gnu, and various other MBOX-based email clients.
The software offers Apply Filter option that allows to selectively save converted mailbox items based on some specified parameters. The users can filter the emails based specific date range and email addresses, before saving them.
Displays preview of converted items
The software displays preview of mailbox items after the conversion process. This helps check integrity of the data.
The software offers multiple options to save the converted MBOX file data. The users can save the converted data in a new or existing PST, EML, MSG, RTF, HTML, and PDF. It also allows to export MBOX mailbox data directly to an Outlook profile or Office 365 account.
Software Editions and Pricing
Stellar Converter for MBOX is available in two versions: Corporate and Technician. In terms of pricing and features, the two editions differ from one another. The Technician edition has all the features of Corporate edition, in addition to various other features. The Technician edition also allows to save the converted data into existing PST and other formats, like RTF, HTML, and PDF. It also directly exports MBOX file data to Outlook profile and Office 365. The Corporate edition is available at a price of $39 and Technician at $99. There is a free trial version available of both versions that users can download for evaluation.
System Requirements to Download the Software
Compatible OS: Windows Server 2003, Windows Server 2008, Windows 7, Windows 8, and Windows 10
RAM: 2 GB or more Processor: Pentium Grade
Required system space: Up to 260 MB
How to Convert MBOX to PST using the Software?
From installation of the software to the conversion of MBOX file, the overall procedure is smooth and hassle-free. With just few clicks, I was able to convert my MBOX file to PST format. Here's how to convert MBOX to PST by using this MBOX converter tool.
1. Download the Stellar Converter for MBOX.
2. Run the downloaded .exe file.
3. Once the tool is launched, you can see the below screen.
4. Choose the specific email client from the dropdown. Click on the Select File button. In case, if you want to convert more than one file, click select identity folder.
5. Click on Convert button to begin the conversion process.
6. It will show progress of the conversion process.
7. View the mailbox items after the conversion is complete. In the left pane, the items are organized in a tree-view layout. You can click an item to see its contents in the right pane.
8. Under the Home tab, select the list of folders you want to convert to PST and click on Save Converted Mailbox.
9. Select New PST from the list of file formats and click on Next. You can then click on Browse option to select a location for saving PST file.
10. Click Save.
That's it! You are done with the conversion process.
Takeaway
Stellar Converter for MBOX is an award-winning software that allows users to convert MBOX files into PST and other formats. It's an ideal software for both technical and non-technical users. The free trial version allows you to try out the software and see how it works.