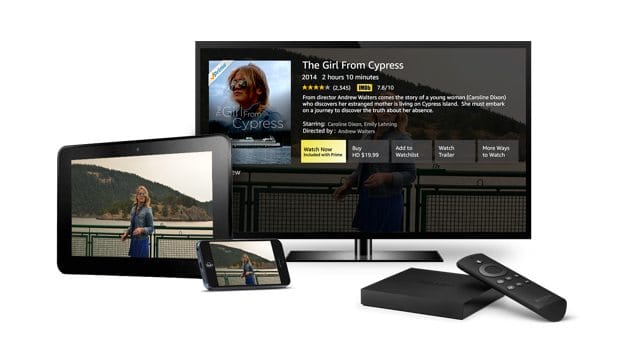 Amazon launches Video Direct service to give tough time to YouTube
The e-commerce giant, Amazon has come up with an online video service, dubbed as Amazon Video Direct. It seems to be a tough competitor for YouTube, Netflix, and other video streaming services.
To take on its rivals, Amazon has carefully selected the revenue model for the video service. It will enable users to post videos and receive royalties for their content. The viewers will be presented with options of buying, renting or watching the video free with advertisements. The ad-free version of these videos will be available to Amazon Prime subscribers. The service has laready got partners for its start, such as Conde Nast Entertainment, HowStuffWorks, Samuel Goldwyn Films, the Guardian, Mattel, Jash, Machinima, Baby Einstein, Kino Nation and Pro Guitar Lessons.
To simplify, Amazon is trying to shout out to those who want to create a show. If the show or video gets hit on the platform then Amazon will definitely be paying big. Erm, that might create trouble for YouTube and Netflix. Going by the model, Amazon seems to be giving more power to the content producers than publishers.
Amazon's Prime service is only available in the US, UK, Germany, Austria, and Japan. The company had been already providing access to TV shows through Prime Video service (Netflix's rival). Also, the video service by Amazon will stream user-generated videos about video games through "Twitch".
Commenting on the launch, Jim Freeman, Vice President of Amazon Video Direct said,"There are more options for distribution than ever before and with Amazon Video Direct. For the first time, there's a self-service option for video providers to get their content into a premium streaming subscription service. We're excited to make it even easier for content creators to find an audience, and for that audience to find great content,"
We think that Amazon has taken much guidance from its own Kindle Direct Publishing Select program, which publishes e-books on a similar revenue model. Interestingly, the Kindle project paid $14.9 million in March, up from $14 million in February to the authors. Moreover, unlike YouTube, Amazon's revenue model seems to be based more on viewers than advertisements.