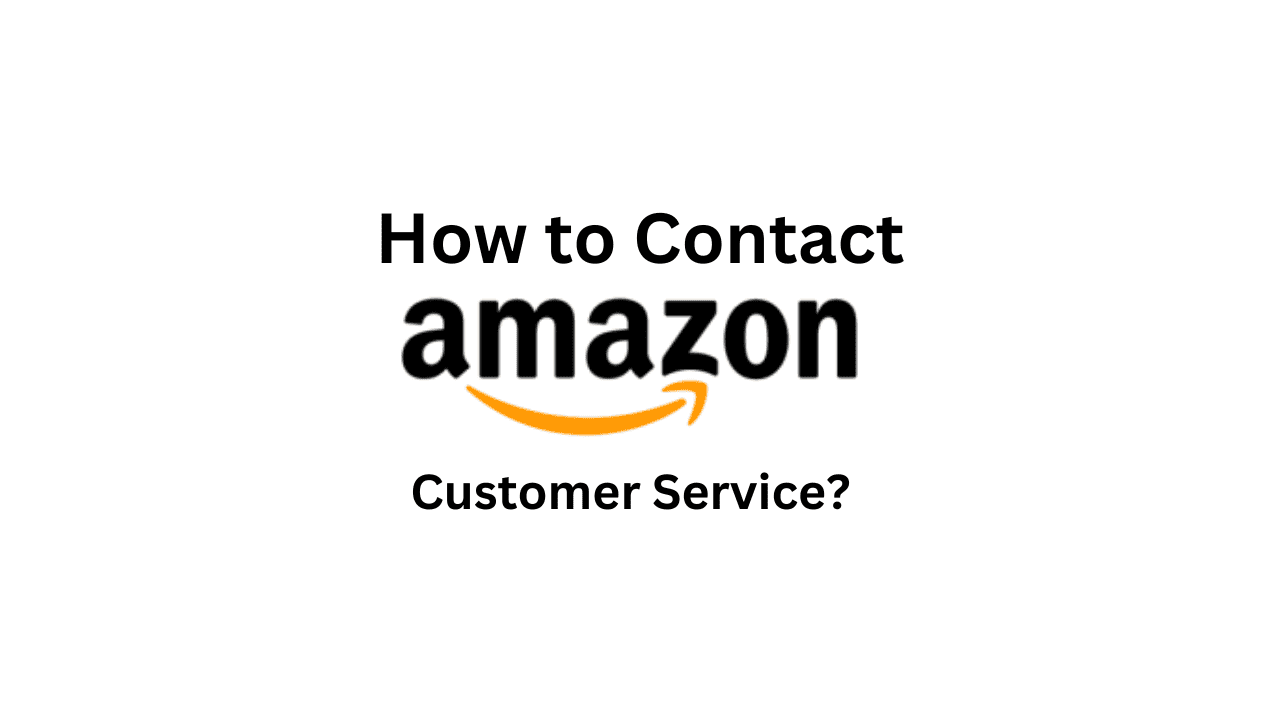 How to Contact Amazon Customer Service?
There's no doubt that you'll need to contact the online store at some point to start a return, make changes to an order, or troubleshoot a feature, since we buy everything from household items to clothes to groceries on Amazon and use devices like Amazon Echo, Alexa, Kindles, and Fire tablets.
Even though Amazon sometimes makes it hard to get in touch with them, there are many ways to use their customer service resources. Some of them will even let you talk to a real person.
Why Do We Call Amazon's Customer Service Number?
The most common reasons people contact Amazon customer service are:
A. Concerns About Order Status
Some things are lost.
Products are sent to the wrong address
Products get broken while being shipped.
B. Help With Prime Service Membership
All Amazon Prime members get the benefits of being a member. One of the things that are eligible is free same-day shipping to certain addresses. places that can get free two-day shipping. Standard shipping is free, and addresses that qualify will get a $25 rebate.
C. Technical Assistance (Amazon web services)
Aside from the usual problems with Amazon orders, recent customer complaints have brought to light a number of troubling things about the online store.
D. Help With Amazon Gift Cards And Vouchers
Amazon will also answer questions about gift cards and vouchers you get when you buy something on the site.
E. Questions about refunds, returns, being unable to log in, not getting a package, disputing a charge, etc.
Amazon does not tell customers about the extra fees, taxes, and other charges that will be added to their final bill.
The company's policies on refunds and shipping are not clear and are very vague.
What Problems Can Amazon's Customer Service Fix?
You can call Amazon's customer service for help with a wide range of problems, such as requests for refunds or exchanges, starting returns, looking into charges, and dealing with fraud or identity theft. Customer service reps can also help members with technical issues and show them how to use online streaming services and Kindle Ebooks.
Also Read: 5 Tricks Untrustworthy VPNs Use to Fool Their Customers
How Do I Get in Touch With Amazon Customer Service?
Amazon is the best place to buy almost anything online, including the best Amazon Echo smart displays. But orders can get lost while being shipped, and there can be problems with taking payments. There are a lot of things that could go wrong. Most of the time, the app or website will take you to Amazon's help page.
What if you need something more specific, though? It can be hard to get in touch with Amazon's custom service directly. Still, it's not something that can't be done. This guide shows you how to get in touch with Amazon's customer service if you have a problem.
1. Getting in Touch With Amazon Directly Through Amazon Customer Service
Since smartphones have become the go-to device for many people, you may find it easier to use the mobile app instead of the desktop website. It's easy to get in touch with customer service through the app, especially if you don't have a desktop computer handy.
Follow the steps below to get in touch with Amazon's customer service:
Open the Amazon app and then tap the profile icon at the bottom of the screen.
In the top left corner of the screen, click the link that says "Your Account."
Tap the button that says "Contact Us" under "Customer Service."
Choose the one. Help with something else can be found at the bottom of the page.
Help with a different item is helpful if you want to return or get a refund on a purchase you made before your most recent ones.
This is the mobile version of the app's online help centre, which answers questions about your Amazon account.
If your problem is bigger than what the help hub can handle, you can call, email, or chat with customer service. Using one of these ways to talk to Amazon is more personal and can help you get the answers you need even faster. In rare cases, you might need to talk to a third-party seller about your order instead of Amazon.
2. Contact Amazon Customer Service
You may not always be able to find the answer to your specific question on the Customer Service page. In this case, you could write an email to cs-reply@amazon.com with a detailed description of the situation.
Unfortunately, they despise dealing with customer service issues by email, so you may have to wait for a response. As a result, emailing Amazon should be seen as a technique of receiving solutions to important but non-urgent situations.
3. Call Amazon Customer Service.
Amazon's customer service phone number is 1-888-280-4331, and it is available 24 hours a day, seven days a week. Amazon, like most large corporations, recommends that you use one of its automated customer assistance channels. Even if you call them directly, you will be routed through a bot before contacting a human.
But if you keep digging, you'll eventually come across a human. This method also necessitates the use of a cell phone linked to your Amazon account, as you will be required to enter a verification number or click a link given by text message. If phoning seems too difficult, you can also use their online live chat.
4. Chat With Amazon's Customer Support
If you have an urgent question or concern about your account, the Amazon customer service chat assistant is your best bet. It blends an online customer service hub with an interactive chatbot, making it easier to find the answers you're looking for.
You type your questions into the chat window, and the chatbot searches its database for appropriate responses and actions. Furthermore, at the bottom of the screen, there are action buttons that will guide you through each phase of the procedure with identical activities.
To reach the Amazon custom service chatbot interface, follow the steps below:
Using your favorite web browser, navigate to the Amazon Customer Service Help Center.
Sign in to your Amazon account as needed.
Choose the Other option option.
To access the customer service chatbot, select the I require extra assistance option.
5. On-site Live Chat With a Customer Service Agent
You can also choose to speak with a real Amazon customer service agent if the chatbot is insufficient. Whether you continue to signal that the supplied responses do not resolve your issue, the chatbot will eventually ask if you would like to speak with a human.
Follow the steps below to directly connect with a live Amazon customer service agent:
Enter speak with a representative or speak with a representative in a new chat window.
Click the button labelled Chat with a colleague now at the bottom of the page.
It should then connect you to an Amazon customer service agent.
If no one is available to speak, the system should offer alternative options. For instance, the chatbot may ask if you prefer to wait in the chat window or receive a phone call.
Also Read: How to Hide Amazon Orders: Element of Surprise Your Orders: 2022 Updated
Conclusion
You won't always need to contact Amazon directly, but knowing what to do is helpful. You should first check the online customer support portal to see whether it contains the answers you seek. If the online hub does not resolve your issue, you can contact Amazon by phone, email, or live chat.
Now that you understand how to contact Amazon's customer support, you may rest comfortable if necessary. You may like to learn how to place Amazon orders using your voice and an Echo smart home device. This will take care of an additional matter for you.
We hope you now have a complete understanding of the top Amazon customer service movies. This article may also be useful if you wish to learn how to contact Amazon's customer support. The most frequently asked questions concerning Amazon's customer service number may be found at the end of this page.