Photography has been one of the significant hobbies for practically everyone among us. We used to keep our photos in albums and physical form back then. However, the things have changed today, and we have to the digital age where we save our images on PCs and other storage devices in the digital format. However, you still run the risk of losing those images accidently. However, there's possibility to recover the deleted images with ease.
How to recover permanently deleted photos from PC?
Logically speaking, the files that are deleted from PC or any other device stay on the device hard drive for an extended time. Until the space used by the file is not overwritten, it is possible to restore photos and other files, even if you deleted them permanently. Windows system marks the files as deleted and keeps storage occupied by it as the storage available for reuse. We will share some details on how to recover permanently deleted photos from PCs, with the right data recovery tool.
Wondershare Recoverit _ A powerful tool to recover deleted photos with clicks
Wondershare Recoverit is a great option to help you recover permanently deleted photos with ease. Known for the recovery of deleted photos, videos, audio files, and Recoverit is a host of over 35 different patents making it a powerful photo recovery tool that you can ever invest in.
What features does Wondershare Recoverit offer you?
It can handle a wide range of loss scenarios
Recoverit can help you recover the files in over 500 different loss scenarios. A few scenarios would include recovery of the files from the formatted devices, recovery of lost partition, recovery of purged and deleted files, recovery from the damaged hard drives, and even crashed systems. Whatever the cause of your data loss may be, you would be able to recover them right away with ease.
It does support a wide range of data devices.
Yet another prime feature that Wondershare Recoverit specializes in is the support for 2000+ kinds of storage devices, including computer hard drives, digital cameras, drone cameras, memory cards, and many more. You can simply connect your device, and it will be detected instantly.
Support for multiple file formats
Recoverit supports recovering a wide range of file formats like photos, videos, files, etc. The support for multiple audio and video formats along with the images makes it the Go-To solution for each of your data recovery needs. The recovery software supports both standard and RAW formats alike.
It can even recover corrupted files
If you have found that the software or system crashes have corrupted your files, you may not need to look beyond Wondershare Recoverit recovery tool. It can handle all the situations that may render your files get corrupted. These would include file transfer errors, camera or memory card corruption, recording error, and errors due to an improper operation.
How to use Wondershare Recoverit to recover photos?
Having understood the prime benefits you stand to gain with Recoverit photo recovery, let us check out how to use it to help you recover your deleted photos.
Follow the steps here below –
Step 1. Download and install Wondershare Recoverit
If you have not already installed the tool, that would obviously be the first step in recovering your data files. You can download and install it from the official link before you can learn how to recover photos.
Based on which operating system you are on, you can select either Windows or Mac version of the tool on your device.
Step 2. Specify a location
Once you launch Recoverit, select the drive/ location that you want to scan to find your deleted files. It will begin scanning for the deleted files instantly.
Sit back and relax until Recoverit finds and lists out the photos that can be recovered. If you have a specific location, folder, or any targeted location of the drive, you can select it as well. You can also search in a particular file type.
Step 3. Preview before Recovering Your Deleted Photos
Preview the photos that can be recovered and choose the specific one that you would want to recover. You can simply click on Recover option to recover your files.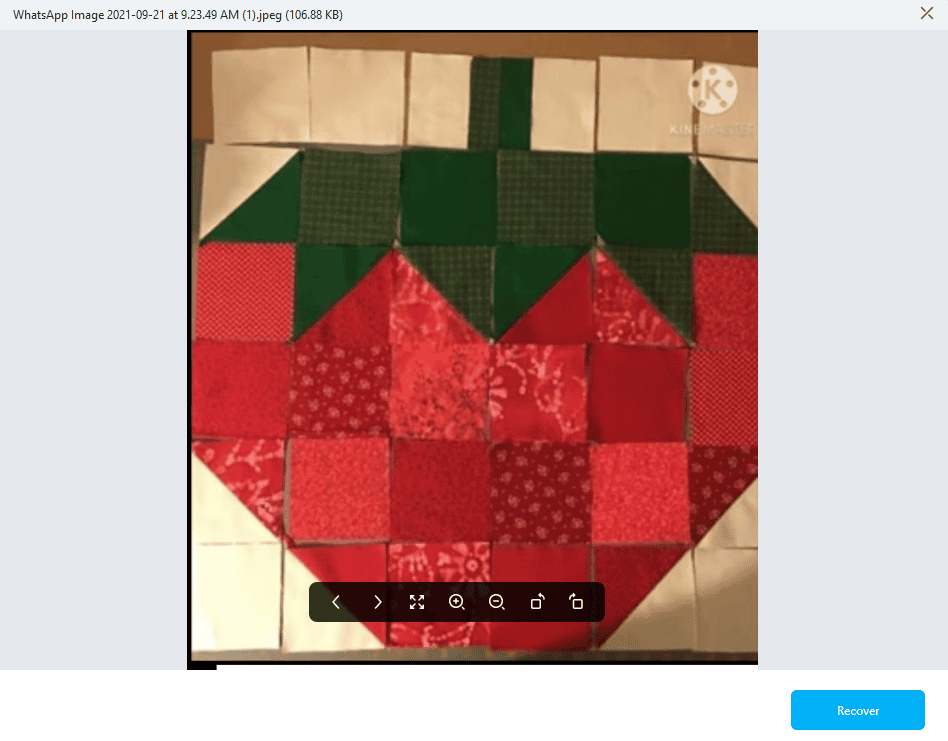 You can even select multiple files and then recover them together.
That should provide you with an overall idea of how to recover photos on Recoverit. Once you learn the basics, you can check out the additional features with ease.
How to get Wondershare Recoverit, and How much does it cost?
Available on both Mac and Windows operating systems, Recoverit provides you a free trial version to recover up to 100 MB data for free.
While the free plan lets you get a taste of the tool and understand the features offered, you need to go with one of the paid options to get the most out of the software. Recoverit offers multiple pricing options:
Essential License
This is the lowest priced plan and is offered at $69.99 per year for one PC. You can opt for the perpetual license at $119.99.
Standard License
The standard license is available at $79.99 for a year and is applicable for one PC. The perpetual license for one PC will cost you $139.99 for a one-time payment.
Premium License
The file recovery is available on two PCs and is available for one year at $99.99. You can go with the perpetual license at $159.99.
The basic differences between the plans can be understood from the table here –
| | | | |
| --- | --- | --- | --- |
| Features | Essential | Standard | Premium |
| Restore 1000+ file formats | Yes | Yes | Yes |
| Recover Various devices | Yes | Yes | Yes |
| Deep scan & file preview | Yes | Yes | Yes |
| Free tech support | Yes | Yes | Yes |
| Create bootable disk/USB | No | Yes | Yes |
| Recover from crashed PC | No | Yes | Yes |
| Advanced video recovery | No | No | Yes |
| Repair corrupted videos | No | No | Yes |
| Scan & merge video fragments | No | No | Yes |
The Pros and Cons
As with any other tool, Wondershare Recoverit also has its own advantages and disadvantages. Understanding them can help you get access to one of the excellent experiences in terms of enjoying a great experience with the tool.
Pros
An excellent and intuitive interface
Support for multiple languages
Preview feature before recovering the files
Support for a vast number of file formats and data loss scenarios
Cons
The free version allows you to recover limited data
Pricing may be a little on the expensive side
In Conclusion
Wondershare Recoverit is definitely quite capable of recovering your deleted photos and other files instantly. It has been observed to offer you a 95% recovery rate which should definitely make it a great choice by multiple counts in how to get back deleted pictures.
We would definitely recommend it as a standalone and perfect tool for recovering deleted photos. Use it once, and you will indeed be impressed with the high-end recovery rate and clarity of the recovered files. You can indeed count on it if you have been looking for a robust solution in how to get deleted pictures back.