In the past, I have discussed the need for using a virtual private network (VPN) to guard your privacy while browsing. With so many websites and Internet Service Providers now tracking your online whereabouts and browsing habits, a VPN is more essential than ever. But the question you are probably asking yourself is, "how difficult is it to install a VPN?". The answer is not difficult in the slightest.
Since most of your browsing is likely going to be on your smartphone or tablet, I will today focus on those. Plus since I am an iOS and Tunnelbear user, I will focus on the iPhone and iPad.
But the process is probably not much different for the Android, and other VPN's. If you learn how to do Tunnelbear, you can pretty much set up any VPN service.
A Quick Reminder – What Is a Virtual Private Network?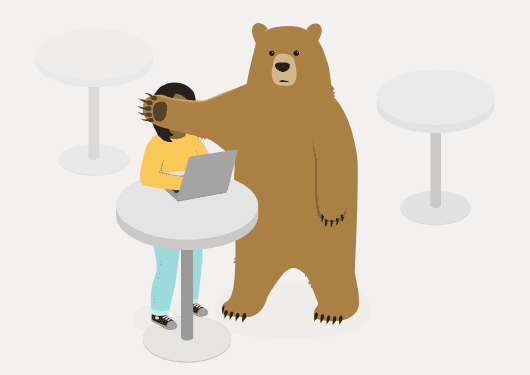 Every computer has what is called an Internet Protocol (IP) address. It is basically the digital equivalent of a human fingerprint or your home address.
Every time you visit a website, your IP address is logged. This is why downloading torrents is so dangerous. Not only is it illegal, but you can easily be tracked when your IP address is connected to the illegal download.
A Virtual Private Network adds an extra layer of privacy when you visit a website. When you type in the website name, your IP is re-routed to the VPN's servers, which then pass onto the website you want to go to. In doing so, if anyone attempted to trace you back, they would only get as far as the VPN company – who don't keep logs of who visited where and when.
How To Install a VPN On Your iOS Device With Tunnelbear
I have tried many VPN's in the past, including ProtonVPN and Opera VPN. But the main reason why I keep coming back to Tunnelbear is simple. It works perfectly and is very simple to set up and use. Oh and it's very cheap. To me, those are the most important requirements.
So let's download and install Tunnelbear on our iOS device. Then you will see there is nothing to it.
Download Tunnelbear From The iOS Store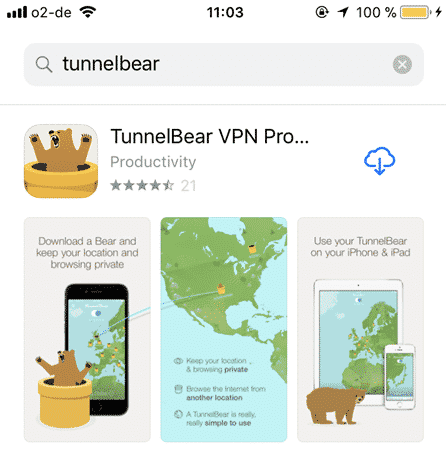 Go to the iOS Store, either on your device or at this link, and download Tunnelbear. The app itself is free, and you get a limited amount of monthly bandwidth free. But to make serious use of it, you will need a paid account which is $5 per month.
Open It Up & Make An Account
Now open it up and you'll see the "new account" screen. Fill in the details, and agree to the terms and conditions. You will be sent an email to confirm your email address.
When all that is done, log in. If you intend paying for your Tunnelbear service, you will then be prompted for your credit card or Paypal details.
Agree To The Installation Of The Necessary Configurations
Now that we have got all the boring stuff out of the way like account setup and payment details, time to get back to the more interesting stuff.
Tunnelbear now needs to make some changes to your phone. No need to worry, it isn't going to plant any spyware or anything. It just needs to add a configuration profile to your settings so it will work properly.
If you delete Tunnelbear later, this profile will automatically be deleted too (and that's easy to check – I'll show you how later).
So as you can see from the screenshot above, click "I'm Ready". Then you will see this screen. No prizes for guessing which option you need to choose.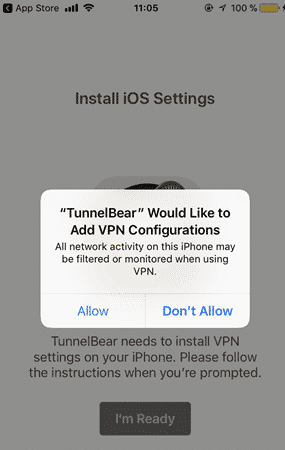 As soon as you tap "Allow", then it is done. No extensive setup or waiting required!
Get a Brief Guide On How Tunnelbear Works
Now you will get the main interface, and when you start it for the first time, it will show you briefly how it works. With the emphasis on "briefly" as you can see.
Have you memorised that long difficult tutorial? Then click "Got It" to come out of it. The screen will then light up, and you will see your nice shiny new colourful toy.
It suddenly makes you want to travel, doesn't it?
Check The Configuration Profile
OK, hang on sailor, before you dive right into your private browsing, I just wanted to show you the configuration profile. You should check to make sure this is here as it is needed for Tunnelbear (or for any VPN) to work.
Knowing where it is also makes it easy to make sure that it is properly uninstalled, if that day should ever come.
Go to Settings–>General–>VPN. Tap on VPN and if it is installed properly, it should show you the above screen. If not, then you haven't done it properly, and you need to start again.
If you choose to add more than one VPN service to your device, this is where they will all be listed. Obviously you can only switch on one VPN at a time.
Turn Off The Bear Growling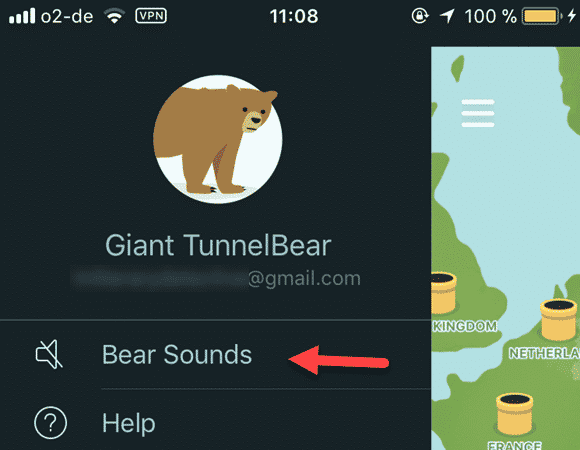 Yes, you read that right. For some reason, Tunnelbear likes to have its bear icon growling all the time. To avoid giving your grandmother a heart attack, you should switch it off. Besides, it's totally unnecessary.
OK, Time To Finally Switch It On!
So where would you like to be when visiting your next website? I fancy topping up my tan, so I chose Italy.
Either choose the country at the bottom of the screen, then tap the toggle at the top. Or the fastest method is to simply tap your finger on the country, and confirm when it asks you.
Congratulations, you are now hiding behind Tunnelbear's Italian server. Have some ice-cream and visit some embarrassing websites.
Some Other VPN's To Try
I gave five VPN's a rundown here, but I have to also mention Opera VPN which has surprised me for how pleasant it is to use. Plus it's free! If you use the Opera browser, the VPN is installed by default.
A word of caution about that though. Virtual Private Networks are businesses. They have bills to pay, such as server costs. If they are not charging you, how are they making their money? So I wouldn't be so quick to jump on the "Free" bandwagon. VPN's like "Hola" have developed a bad reputation in this regard.
But if you are merely looking at Facebook, or some harmless website, using Opera VPN quickly won't hurt.
Conclusion
Yes it really is that easy to install a VPN. There's nothing more to do, so choose the VPN service you want to use and install it. Otherwise you are just giving websites and your ISP a free pass to log your IP address.
Which VPN service do you prefer to use on your mobile devices, and why?