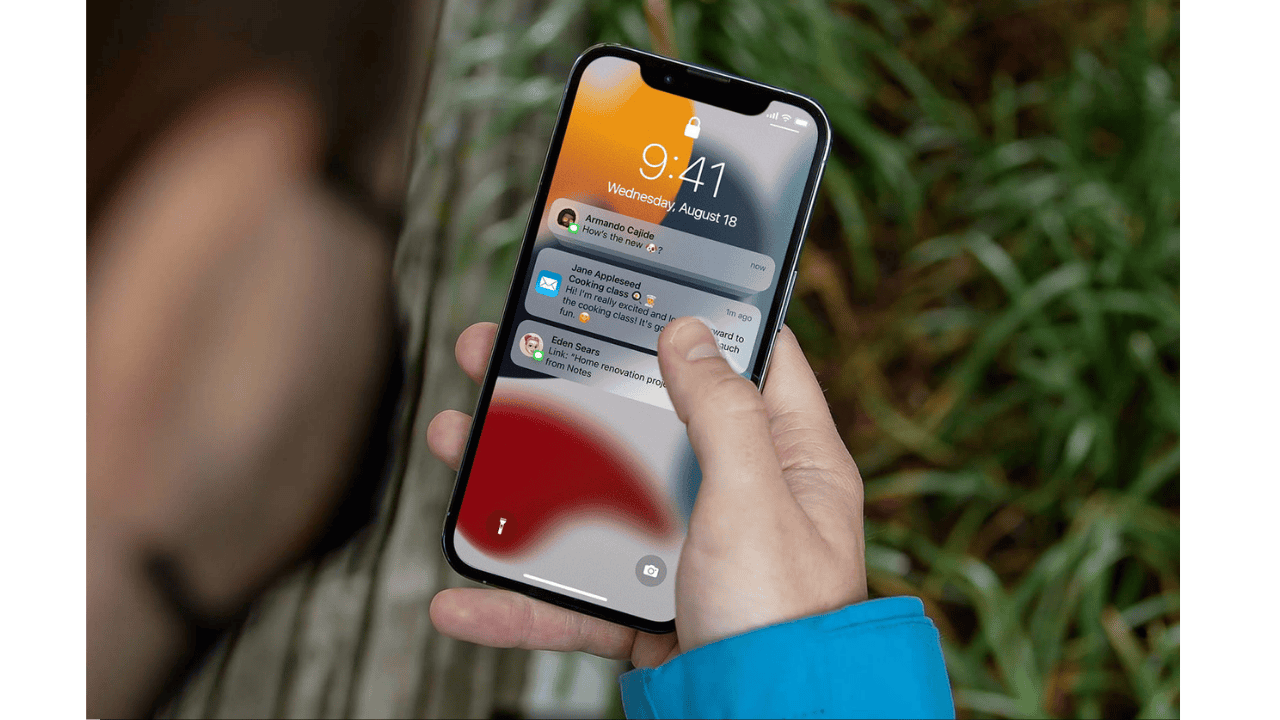 iOS 16 to Reach iPhone 13 and Older Models LATE! Reasons Behind are
It is running on iOS 16. Since the launch of the iPhone in 2007, Apple has released an iPhone-focused iOS upgrade every year to improve the user experience.
Even while iOS 15 provided much-needed updates to Apple's notification system, the Focus system, and FaceTime, it's safe to believe the company is already hard at work on iOS 16 behind closed doors as well.
We've compiled the most recent iOS 16 rumours and leaks for your convenience.
When will iOS 16 be available?
iOS 15 was released in September 2021, thus it will be some time before we see iOS 16. However, we have a very decent idea of when it will be announced and when it will be launched. Because Apple tends to keep to the same timetable every year.
What's up with that? New versions of iOS, iPadOS, watchOS and tvOS are usually announced at Apple's annual WWDC event. Which takes place in early June and is focused on software development.
For this year's WWDC. Apple has confirmed that it will run from June 6 to June 10, with the special keynote address taking place the same day. Most likely around 10:00 am Pacific Daylight Time (12:00 pm Eastern Daylight Time). The exact times have not been announced.
After the announcement, the software will be seeded to developers (and eager public beta testers) over the summer. Before being released in September, generally with the next-generation iPhone.
In other words, we're pretty sure iOS 16 will debut in June 2022, along with the iPhone 14, and go on sale in September 2022.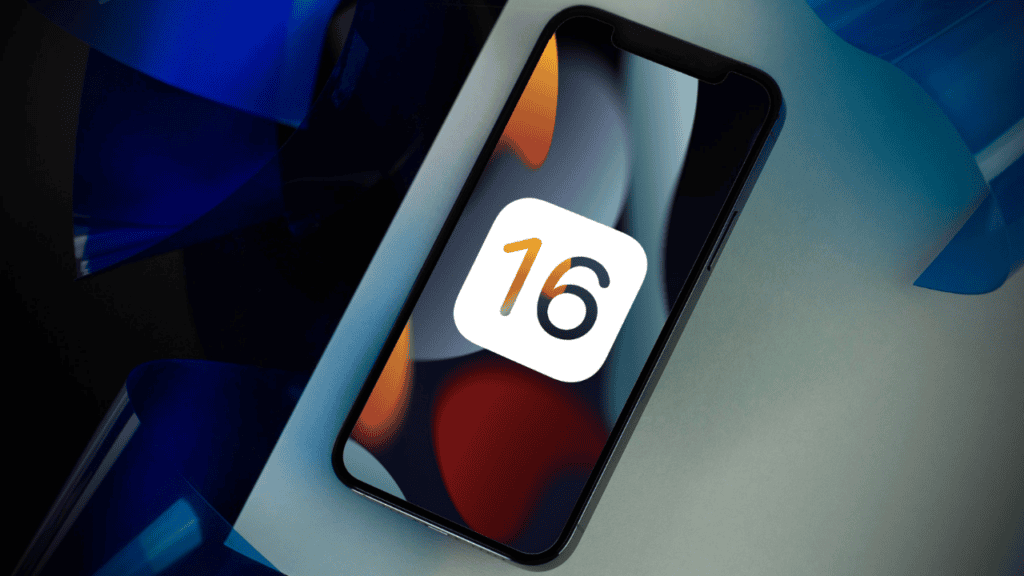 What will the price of iOS 16 be?
If you have an iPhone that is compatible with iOS 16, you will be able to download and install iOS 16 for free.
With iOS 16, which iPhones will be supported?
When it comes to mobile operating system upgrades, Apple does an excellent job of making its mobile operating system available to as many cellphones as possible, but Android handsets only offer OS upgrades every two to three years at this point.
Consider the iPhone 6s, which was unveiled in 2015 at the same time as the Galaxy S6 from Samsung. Android 8 and 12 weren't even available on Samsung's Galaxy S6, despite Apple including the iPhone 6s in its iOS 15 release.
The following is a list of iOS 15 supported devices, and we expect it to be almost comparable for iOS 16.
iPhone 13 Pro Max iPhone 13 Pro iPhone 13 iPhone 13 small iPhone 12 Pro Max.
iPhone XS Max
There are three new iPhones: the iPhone 12 and the smaller iPhone 12 mini.
The iPhone 11 Pro.
iPhone SE 11th generation (2020)
The iPhone XS Max and the iPhone XS are both available.
The XR model of the iPhone is here.
iPhone 8 Plus and iPhone X
The iPhone 8 and the iPhone 7 Plus are both available.
In this order: iPhone 7 Plus iPhone 6s Plus iPhone 6s
iOs 16 rumors
Rumors about the upcoming release of iOS 16 have been circulating for some time now.
With iOS 16 still a long way off, it's difficult to speculate on what the company has in store. There are, however, speculations and leaks that can give us a sense of what to expect from the impending release. Mark Gurman intimated recently that "there should be huge changes across the system," which speaks well for the next major OS upgrade. Let us know about the iOS 16 rumors in detail: https://trendblog.net/ios-16-rumors/
App icons have been changed.
MacOS Monterey introduced a variety of new programme icons, and it's possible we'll see the same in iOS 16 as well, according to reports. While iOS 15 brought a refresh to the Maps and Weather app icons, iDropNews claims that iOS 16 will bring far more significant improvements.
Also Read:
Waiting for iPhone 14 Pro Max You Must Know the Release Date, Rumors, Specifications in Detail
Asus' Flow X16 is a Big, Powerful 2-in-1 Gaming Laptop
macOS Monterey 12.4 has finally rolled out: Here are all the details!
How to Download and Install watchOS 8.6 on your Apple Watch
FAQs:
Q1: When will iOS 16 be released?
According to Bloomberg's Mark Gurman, the public beta testers for the impending iOS 16 version will begin in July. In addition to the third developer beta, which is slated to be released in the coming weeks, the upgrade is likely to be released.
Q2: By 2022, which models of iPhone will no longer be supported?
This isn't a surprise, considering Apple hasn't modified device support in years. A recent allegation from French site iPhoneSoft claims that when iOS 16 is published in the fall of 2022, it won't be able to run on the iPhone 6S or the first-generation iPhone SE.
Q3: Where will iOS 16 take us?
As a result, we expect to see some form of AR/VR headset controls embedded into iOS 16 in the same manner that the Apple TV remote is accessible via the Control Centre. Additionally, Apple may provide additional features and functionality to ARKit, its AR app development API.
Q4: When will the next version of iOS, iOS 16, be available?
When will the next version of iOS, iOS 16, be available? As part of its annual Worldwide Developers Conference (WWDC), Apple will unveil iOS 16 on June 6. (WWDC). However, the public can expect iOS 16 to be launched in September 2022.
Q5: Is iOS 16 coming to the iPod touch?
Since the iPhone 6s, users have had access to iOS 15. According to a recent report, iOS 16 will function with iPhones equipped with the A10 chipset. Sadly, this implies no support for the following iOS devices: iPhone 6s, 6s Plus, iPhone SE (2016), and iPod Touch (7th generation).
Q6: How long will the iPhone 10 be available?
It was announced on September 12, 2018, that Apple would be discontinuing its flagship iPhone X model along with the iPhone 6S and its Plus version, as well as the first-generation iPhone SE.
Q7: Is the XR no longer being produced by Apple?
Contents. Until 2021, Apple offered the iPhone XR alongside the iPhone XS and XS Max, which were launched on September 12, 2018. The iPhone XR has been phased out in favour of the iPhone 11, iPhone 12, and iPhone 13, which have all been introduced in its place.