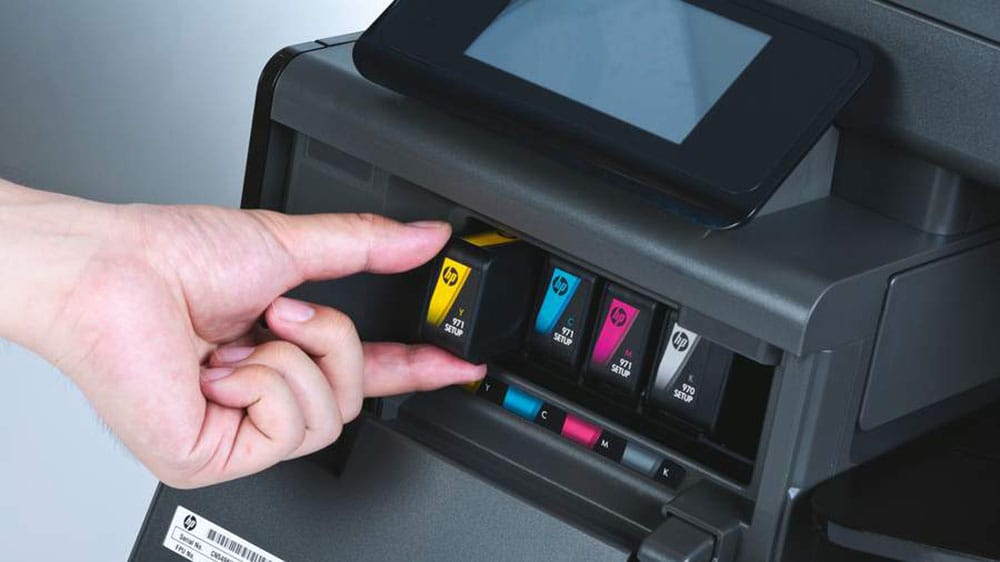 Is It Safe to Buy Cheap Toner Cartridges?
Today, owners of toner printers can choose from a wide array of supplies. Along with original (OEM) cartridges, online marketplaces sell a plethora of products from other brands — independent companies that are typically focused on ink and toner supplies, rather than hardware. Their cartridges are often much cheaper, but is there a catch?
A pack of two tn760 (or tn 730) cartridges for the Brother HL series costs around $42 at the Smart Ink store. In comparison, two OEM cartridges would set you back around $150. The price difference is astonishing. Let's look at what makes it possible and how to find the ideal supplies for your printer, be it an HP, Canon, or Brother machine.
Three Types of Supplies
When your toner runs out, you have three options: original, compatible, and remanufactured. Here is how they compare:
OEM (the Priciest)
These products come from the original equipment manufacturer — i.e., the printer brand. Every company tries to encourage customers to stick to its own supplies. Yet, it may not force them to do it.
Your warranty will not be voided just because you choose another brand. This is guaranteed by law. In Canada, these stipulations are found in the Consumer Acts in every province. In the US, manufacturers have to comply with the Magnuson-Moss Warranty Improvement Act.
Name brand cartridges have guaranteed quality, so you do not have to do any research before buying them. However, you also have the right to use off-brand items. It is up to you to decide whether to splurge on original ink and toner or save money.
Compatible Products (Cheaper Original Products)
The first group of cheaper items includes supplies designed and manufactured by smaller companies. They are compatible with popular printer models (both inkjet and laser) but original at the same time. Even though their design and performance are similar to OEM counterparts, they cost less.
These products are perfectly legal as they are not identical to the manufacturer's designs. Big brands like Hewlett-Packard have tried to outlaw alternative products in the past but their lawsuits did not come to fruition.
In terms of quality, you can expect to see little or no differences at all. Popular providers comply with international quality certification standards, such as ISO or CE. When shopping online, always look for these guarantees.
Remanufactured Cartridges
Eco-conscious consumers look for recycled options instead of buying brand new cartridges. They turn to the aftermarket, where used products are fixed and filled with fresh toner or ink. Here is how this works.
An original toner cartridge is emptied and thoroughly cleaned. Then, it is tested for any defects and revamped if necessary. The provider (often, all the same company sells compatible and remanufactured goods) fills the shell with fresh compatible toner. As a result, you get an original product that works well but costs less.
Think about all the plastic and electronic waste generated by the printer industry. Buying a recycled product is your opportunity to reduce your impact on the environment. Top-rated stores implement other green policies, too.
Can These Cartridges Damage My Printer?
We have already mentioned that supplies from third-party brands are legal, but are they safe for your equipment? Of course, not every store deserves trust. Some providers fail to deliver a satisfactory experience. Their cartridges may leak or cause other issues. Look for the following hallmarks of excellence:
Quality guarantees: Reliable stores comply with international quality standards, such as CE, ISO, and STMC. This applies to both compatible and remanufactured products. Do not buy cartridges without a quality mark.
The newest version of the chip: This component is crucial for recognition, as your equipment may reject the cartridge otherwise.
Toner level tracking: Some models of cartridges let you know when it is time for a replacement; the same is true for some inkjet products.
An extended warranty covers the entire shelf life (typically, two years), so you can get your money back without problems.
Reliable packaging to prevent transportation damage and prolong the storage time.
Sustainability: All cartridges should be recyclable.
Testing before shipping: All products must be checked carefully before dispatch to the customer.
Finally, pay attention to the quality of customer support. Reputable brands are accessible 24/7 by phone, email, live chat, etc. Some have a strong presence on social media, too.
To check if the company delivers on its promises, visit platforms like Trustpilot. Every store likes to share five-star testimonials, but you cannot take them on faith. Find out what real customers think about their experience with the brand.
How to Replace a Toner Cartridge
If you have never replaced a toner cartridge before, we have good news. This task is far from rocket science, so you should master this process quickly. Just a few simple steps are required, but you need to follow some precautions:
Remove the used cartridge and the drum unit from your printer.
Push down on the green lever (on the left) to release the cartridge.
Remove the packaging from the new toner cartridge. It is advisable to do it by hand, as scissors may damage the product.
Hold the cartridge horizontally with both hands and shake it several times so the toner distributes inside evenly.
Remove the orange protective cap by pulling it with your fingers. Do not touch the chip or the drum as they are sensitive.
Install the new cartridge into the drum unit. It should click into place.
Clean the corona wire.
Turn on the printer and install the drum unit with the new cartridge. Close up the front cover.
Final Words
Your machine should recognize cartridges with the latest version of the chip. If it doesn't, you may have a problem with the firmware. Printer manufacturers may program their equipment to reject non-OEM supplies. Turn off the updates and use any compatible or remanufactured cartridges you like! If you encounter issues related to internal memory, a quick search online will help you solve them.