Error 1935 can be very annoying on a Windows 10 computer, especially if you are trying to download or update important software. This error is often accompanied by a strange error message, like "An error occurred during the installation of assembly component," and a strange HRESULT code. But don't worry, we'll tell you everything you need to know to fix Error 1935 on your Windows 10 computer.
What is Error 1935?
Before we can talk about how to fix Error 1935, we need to know what it is. Error 1935 happens when the Windows operating system can't install or update software that needs the Microsoft.NET Framework or other important parts. This mistake can be caused by a number of things, such as damaged system files, software problems, or problems with the.NET Framework itself.
Common Symptoms of Error 1935
You should know that these are the most common signs of Error 1935:
Installation Failed: Error 1935 is a problem that makes it hard to install software or fix properly.
Error codes for HRESULT: During installation, you might see an error report with a long HRESULT code.
System Performance May Slow Down: Your computer may work less well than normal and run more slowly.
Error 1935 makes the system often unstable, so it crashes and stops a lot.
Methods to Fix Error 1935 in Windows 10
Now that we know what Error 1935 is and how it works, let's go on an adventure to find out how to fix it.
Method 1: Update Windows
Make sure your Windows 10 system is up to date to fix the problem 1935. Microsoft releases updates and changes all the time to fix bugs and link problems. To make sure Windows is up-to-date, you must:
Get to Windows Settings: To get to the Settings menu, press Windows + I. This will begin the process of change.
Find the words "Update & Security." Find "Update & Security" on the Settings page and click on it.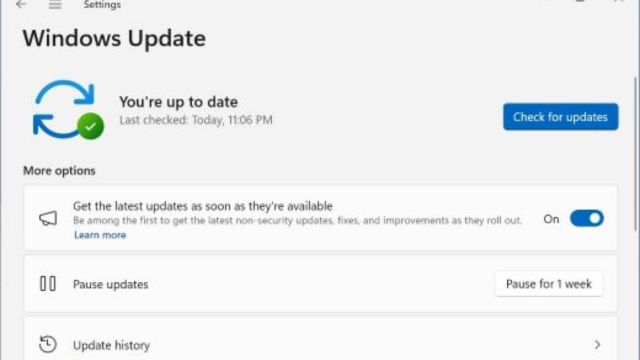 If you want to, you can update Windows: Then, pick "Windows Update" from the list of options.
Changes should start: If you choose "Check for updates," Windows will quickly find and install any updates that are available.
After the update is done, you should restart your computer and check to see if the Error 1935 problem is still there.
Method 2: Use the System File Checker (SFC) Tool
Most of the time, broken system files are to blame for Error 1935. System File Checker (SFC) is a tool in the Windows operating system that is used to find and fix broken system files.
You can choose "Windows Terminal (Admin)" or "Command Prompt (Admin)" from the menu that appears when you press Windows + X.
Type sfc /scannow into the shell or command line window and press Enter to run the SFC command.
Let it finish scanning. The screening process can take a long time, even if the method works well. Stay calm while the scan is happening.
Restart Your Computer. When the scan is done, you should restart your computer to make sure that any fixed files are fully linked.
Method 3: Disable or Uninstall Conflicting Software
Problems with other programs on your machine can sometimes lead to Error 1935. The problem can be fixed if you find out why people are fighting and then making up.
Click where it says "Run". To open the Run window and start this process, press Windows + R.
Type appwiz. cpl into the Run box and press Enter to open the Programs and Features Window. This will bring up a box with a list of all your apps.
Find Possible Problem Software. In this window, carefully look over the list of loaded software and look for any strange or newly added programs that might cause problems with the installation.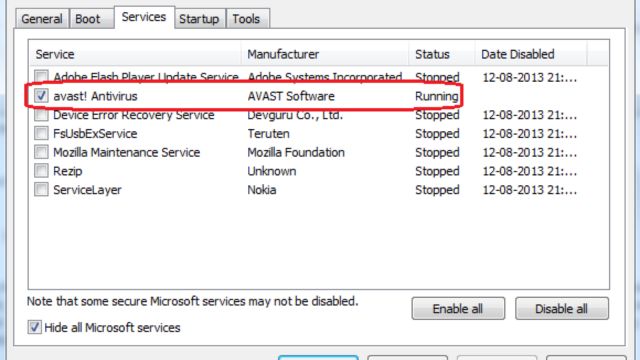 delete or Temporarily Disable. If you find software that conflicts with what you want to install or update, you can either delete it or turn it off temporarily.
If you still get Error 1935 after doing these things, try installing or updating the program again.
Method 4: Repair or Reinstall the .NET Framework
Since the Microsoft.NET Framework is a key part of many software installations, any problems with it need to be fixed right away.
Open the "Run" box. First, press Windows + R to bring up the Run window.
Type appwiz. cpl into the Run box and press Enter to get to Programs and Features. This will open the window for Programs and Features.
Look for the Microsoft.NET Framework. Look at the list of Microsoft.NET Framework apps that have been installed.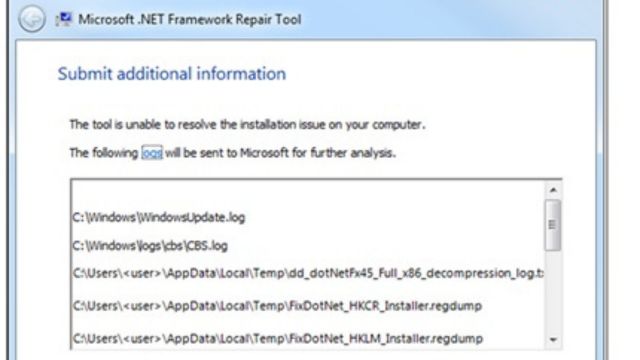 Choose Repair or Remove. Depending on how well your.NET Framework software works, you can choose to fix it or, if that doesn't work, get rid of it. After that, you might want to use the Microsoft page to restart it.
Method 5: Perform a Clean Boot
Error 1935 can sometimes be caused by third-party apps or services. If you start from the beginning, you can find and fix these kinds of problems.
To get to the Run menu, press Windows + R to open the Run window.
Type msconfig into the Run box and press Enter to start System Configuration. This will bring up a window where you can set up the system.
Click on "Services": Click on the "Services" tab in the window for setting up the system.
Turning off services that aren't made by Microsoft is a good idea. To find problems, choose "Hide all Microsoft services" and then click "Disable all."
Check your startup apps by opening the System Configuration window, clicking on the "Startup" tab, and then clicking "Open Task Manager." Here, you can turn off starting things one at a time and then restart your computer to find software or services that are in disagreement and fix them.
Conclusion
Fixing Error 1935 on a computer running Windows 10 may take some time and study, but it can be done. Start with easy things like making sure Windows is up to date and using the System File Checker. As you need to, you can move on to more complex choices. But don't forget to back up your important files before you make big changes to your system. Here, you can find quick answers and tools that will help you. To read more content like this, visit https://www.trendblog.net.
Frequently Asked Questions (FAQs)
What are the most common reasons why Windows 10 users get Error 1935?
Error 1935 in Windows 10 is usually caused by problems with the Microsoft.NET Framework, broken system files, or software that doesn't work well with other programs.
If you want to fix Error 1935, why should you update Windows?
By changing Windows, you make sure that your operating system has the most recent changes and bug fixes, which can fix problems with compatibility.
Is removing the.NET Framework from my computer safe?
Most of the time, you can safely uninstall the.NET Framework, but you shouldn't do it unless you have to. Make sure you plan to reinstall it from the official Microsoft website after you delete it.
What should I do if none of these ways to fix Error 1935 work?
If none of these work, you might need to call Microsoft Support or a skilled expert.
Is there anything that can be done to keep Error 1935 from happening again?
Error 1935 and other problems like it are less likely to happen if you regularly update your Windows operating system and keep your computer free of malware.