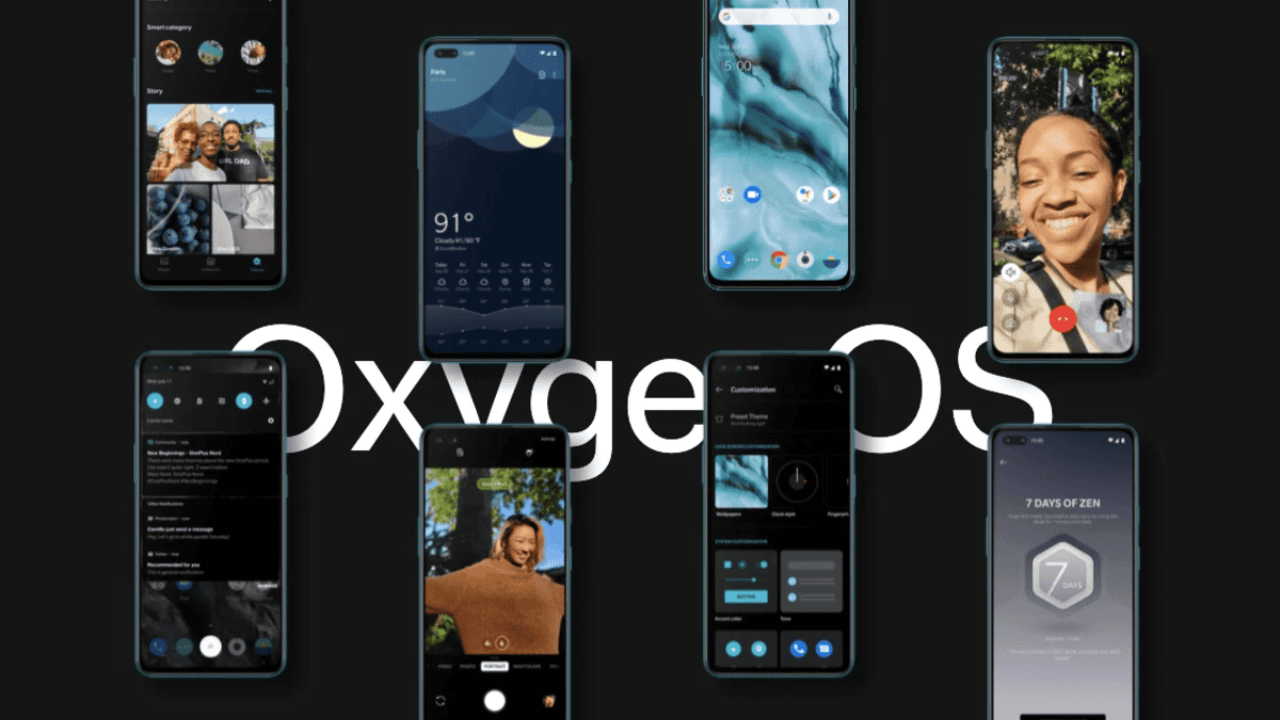 Oxygen Os vs One UI: Which one is better
Oxygen os vs one ui. There are a lot of people out there who swear by the stock Android experience. While we agree that many Android skins are bloated and poorly designed in comparison, some skins work so well that they transcend stock Android and become even better. Oxygen OS and One UI are the two skins we'll be comparing today in a sort of face-off event.
Oxygen os vs one ui
OnePlus in China uses Oxygen OS as its Android skin exclusively. After the company's partnership with Cyanogen, Inc. failed, the skin was first seen on the OnePlus One. The original One was powered by Cyanogen OS, a skin developed by that company. When Oxygen OS was first released, the goal was to keep things simple and as close to stock as possible. However, since then, a few things have changed.
OnePlus 9 Pro with Oxygen OS 12 vC.40 and Samsung Galaxy Note 20 Ultra with Android 12 were used to test the two different Android skins (One UI v4.0). The comparisons were always performed with the software in its default configuration, whenever that was possible.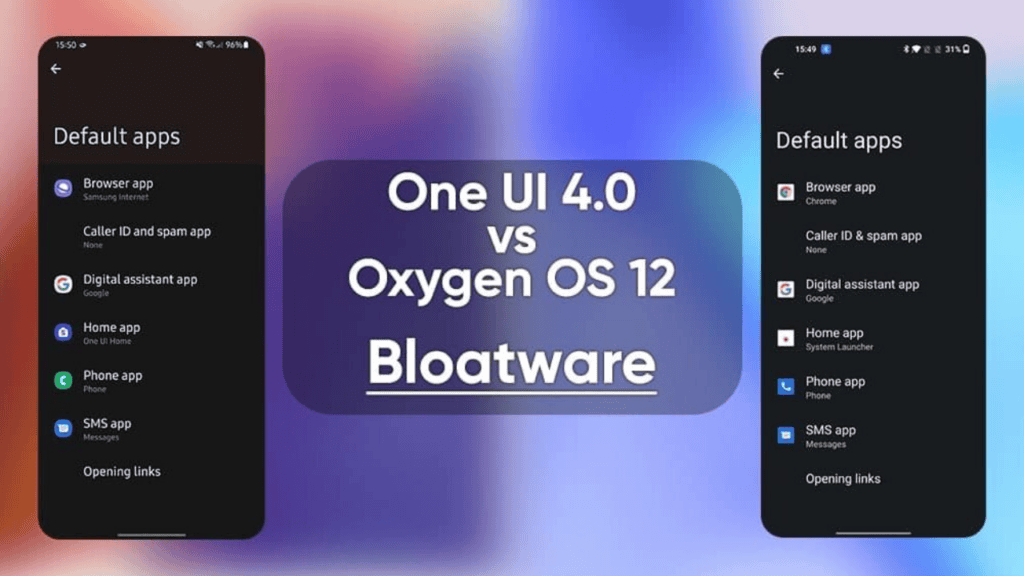 The most important difference between Oxygen OS and One UI
Oxygen OS began life as a clone of Google's Android operating system. OnePlus improved on it by making it more aesthetically pleasing and by including some very practical functions. It was important to keep things "fast and smooth," a phrase the company still uses in its advertising. Oxygen OS, on the other hand, has taken a dramatic turn away from this philosophy in recent years. Oxygen OS is now based on Oppo's Color OS (the two companies merged in 2021). New Oxygen OS is much more feature-rich and distinct from stock Android as a result of this
Continuous and ambient visual cues
The OnePlus 8T, released in 2020, was the first OnePlus device to feature an always-on display. This is something Samsung has had for years, so OnePlus is a bit of an afterthought.
It is disabled by default in both operating systems. There is an assumption by both companies that it is preferable to leave the feature disabled and then let those who desire it find the appropriate setting to enable it. This feature can be turned off at any time by setting a schedule for both platforms.
Oxygen OS and One UI have some differences once it is enabled. For example, Oxygen OS 12 only allows you to customise the clock in three different ways for your AOD. However, this is where the customizations come to a close.
Oxygen OS vs. One UI: Comparing lock screens
The lock screen appears after exiting the always-on display. Samsung and OnePlus, by default, offer a lot of the same features. On OnePlus, there is a shortcut for voice commands (via Google Assistant) in the lower-left corner. One UI has a dialer shortcut in the same place as before.
Samsung, on the other hand, provides a plethora of options for personalising the lock screen. You can, for example, change the two apps at the bottom to be anything you want. For those who don't like the lack of security provided by the shortcuts, you can use the floating button option, which requires you to unlock your device with your fingerprint before swiping to one of the two app shortcuts.
Encryption of the lock screen
You must unlock the phone in order to exit the lock screen and gain access to the phone. Oxygen OS and One UI may or may not be available on your device, depending on the model. There will, however, be a great deal of crossover.
In addition to a PIN entry, swipe pattern, text password and a very insecure face unlock (since Samsung and OnePlus have yet to roll out phones with 3D sensors on the front, this isn't an advisable option), both Android skins offer a wide range of options for unlocking the phone. If security isn't a concern for you, you can disable the lock screen entirely in either skin or simply swipe it out of the way.
Oxygen OS vs One UI: The Start Page
The home screen appears after your smartphone has been unlocked. There are striking similarities between One UI and Oxygen OS right out of the box. Despite the fact that the layouts have been rearranged, they still contain the same data and offer the same functionality. Five of OnePlus' default dock apps are almost identical to four of Samsung's (OnePlus just throws in its Photos app). On every screen, there's a Google search bar in the same place.
On the main home screen, OnePlus only includes Google apps: Camera, Gallery, and Games. Also, on the second panel, which you can access by swiping right, there are a few more apps. Samsung's home screen has only one panel by default.
One UI and Oxygen OS: Home screen configuration
The home screen settings can be accessed by long-pressing on some empty space on either Oxygen OS or One UI. Here, we're going to go over each setting in detail.
The bare essentials
Comparatively, Samsung has a few more features than OnePlus. Simply swipe right and tap the plus button on One UI to add blank home screen pages. If you don't mind having a blank home screen, One UI lets you do so. Even if the page has no content, you can easily delete it from the home screen.
One UI's home screen settings page allows you to enable or disable Samsung Free by swiping left from the screen (on some devices, this can also be Google Discover).
Oxygen OS, on the other hand, is devoid of these capabilities. To change how Google Discover works, you'll need to access the Android settings app. Blank home screens are also out of the question. In order to create a new home screen, simply drag an icon from the main home screen to the right. You can't have a blank home screen in Oxygen OS, so if you clear it, it will be deleted.
Wallpapers
Both Oxygen OS and One UI have shortcuts to their respective control centres that allow you to quickly change wallpapers. Regardless of the skin you're using, you can easily change the lock screen or home screen wallpaper here.
It's called Inventive Wallpapers in Oxygen OS (borrowed from Color OS, naturally). It creates a variety of algorithmic wallpapers based on the colours in a photo you upload. It then uses that information to create more photos. A simple way to make your phone's colour scheme match the one you've seen. If you want your phone's wallpaper to match your outfit, you can take a selfie and do that.
Wallpaper Services are a feature offered by one UI. Using this page, you can set your lock screen wallpaper to constantly rotate through a variety of different images. The Explore more wallpapers button will take you to the Galaxy Themes store, where you can choose from a variety of free and paid customizations for your phone.
Widgets
To organise widgets, Samsung and OnePlus took two very different approaches. Widgets are shown in alphabetical order in a vertically scrolling list in Oxygen OS. That's as simple as it gets. Widgets in One UI are powered by Android 12. In order to facilitate navigation, widgets are classified in this way. Each category has a drop-down menu that you can use to find what you're looking for. A lot of tapping is required in order to sort through things, but it's worth it in the long run. The search bar at the top of the One UI widget selector screen is one area where Samsung clearly excels. For some reason, Oxygen OS can't find widgets.
Theming
Sections called Personalizations allow you to customise the look of Oxygen OS. But you can't find it in the home screen settings; you have to go into the Android settings. One UI, on the other hand, provides a shortcut in the home screen settings area called Themes that takes you directly to the theming section. Only the previously mentioned Galaxy Themes store is opened, so you can choose between free and paid themes.
In a low-light setting
Fortunately, if you choose between Oxygen OS and One UI, you won't have to give up your dark mode if you win. There are dark mode toggles in the system settings for both Android skins. In addition, they each have a dark mode toggle in the Quick Settings tiles (when the notification drawer is fully dropped), which is convenient.
A side-by-side comparison of Oxygen OS and One UI
The app drawer can be accessed by swiping up from any of the home screens of Oxygen OS or One UI. Unless you previously decided to eliminate the app drawer in favour of having everything on the home screens, this is where you'll find all of your apps.
Oxygen OS used to have a neat feature called "Hidden Space" in older versions. Apps could now be password-protected and kept secret. As a result, in Oxygen OS 12, the feature known as Private Safe has been replaced by Oppo's Private Safe. All your privacy-focused software needs, such as hiding apps, taking private notes, locking apps, and securely storing media, can be secured with this password. Because it's not the same as your phone's lock screen password, PIN, or code, this password provides an additional layer of security, preventing unauthorised access to your phone's Private Safe.
Bloatware on Oxygen OS
Pre-installed apps from Google make up a large portion of OnePlus phones. There are a slew of Google products that come pre-installed by default: Chrome, Pay, Gmail, and on and on it goes.
However, some of OnePlus' own apps are pre-installed on the device. An app to help you move your data from another phone is also included, as is a link to the OnePlus community forums and a weather app. It is possible to remove these three applications from your device if you do not wish to use them.
A single UI bloatware application.
In One UI, pre-installed apps are everywhere. You may or may not have all of the apps pre-installed on your phone. Apps that can't be removed or disabled from a Galaxy Note 20 Ultra are listed below.
AR Doodle and Zone
AR Emoji and Stickers
Bixby
Internet access from Samsung
Stores in the galaxy
Gallery
Link to the Windows operating system.
Messages
Tips
The launcher for games
Samsung's cloud computing platform
Galaxy S6 Active
Weather
Apps are organized into folders, Oxygen OS and One UI have nearly identical options for creating folders for your apps. Creating a folder is as simple as dragging two apps together, regardless of the platform. The folder you create can be named anything you want, and you can then add or remove apps as you please. In both skins, you can create folders for your home screen and your app drawer separately. Alternatively, you can create a copy in the app drawer and then move it to the home screen. When you copy a folder, it doesn't sync with the original, so if you add an app to one, it won't appear in the other.
A folder's background color can be customized in One UI, but that's the only difference. In Oxygen OS, this feature is not available.
One UI vs. Oxygen OS – Notifications
You'll see all of your notifications in either skin. Long-pressing a notification will bring up additional options for that app, as well as a swipe away option. Each skin tone has a unique shade design and information displayed there.
The first thing you should do is pull
In the beginning, both Oxygen OS and One UI display the same information when you pull down on the notification shade. The date, time, and status bar information are displayed along with the first six Quick Settings tiles. Both skins include a small gear icon that lets you quickly access Android's settings menu.
Both Android skins have access to all those features, despite the differences in how the information is presented. In the past, One UI would display a lot of additional information in this location. Oxygen OS, on the other hand, goes above and beyond the call of duty. One UI lacks a brightness slider on the first pull of the drawer. Device Control and Media Output shortcut icons are always visible in One UI. If you don't want them, you can simply turn them off in the system settings.
It's time for the second pull
Oxygen OS's notification shade can be pulled down a second time to reveal additional Quick Settings tiles and a shortcut for customising their layout. As a result, there is a shortcut to the user profile settings if it is enabled. Using this feature, you can set up different phone accounts for different people, such as yourself and your child. One for work and one for at home are also options. There is no need to exit the notification shade to switch profiles. One UI on the Galaxy Note 20 Ultra includes a search shortcut (that combs through your apps and internal storage), a brightness slider, a power menu shortcut, and an overflow menu with additional settings tweaks.
Also Read: 
Nvidia Shield Tv is the Exception to the Disposable Technology Rule
Nothing Phone 1 Durability Battery, Technical Specifications
Xiaomi 12S Ultra vs Samsung Galaxy S22 Ultra: Battle of the 2022 Ultras
The Different Ways Tech Can Help You Earn More Money From Home
FAQs:
Q1: Which is better, between One UI and OxygenOS?
In comparison to stock Android, Oxygen OS and One UI alter the settings panel's appearance, but the basic toggles and options are still present. They are just located in different locations. In the end, Oxygen OS is the closest to stock Android that either One UI or Oxygen OS can offer.
Q2: Is OxygenOS better or worse than Android?
OxygenOS makes it simple to uninstall apps compared to stock Android. The Google search bar is no longer fixed to the top of the page: In OxygenOS, the Google search bar can be removed; it is not required to be at the top of the screen. The screen is more pleasant to look at now: OxygenOS's About screen isn't barebones.
Q3: Is OxygenOS still the best OS out there?
However, Oxygen OS remains one of the most highly regarded Android skins on the market despite some changes in 2022.
Q4: Is OxygenOS or MIUI a better user interface?
Oxygen OS is my favourite because it has a clean, minimal design that's very similar to the Android experience. If you're looking for a more unique look for your phone, MIUI is a good option for you. The One UI from Samsung is the next big thing to hit Android.
Q5: Which Android operating system is the best?
OxygenOS is one of many Android skins that offer the same core functionality, but we believe it to be the best.