As we reported earlier, Amazon is finally out with its new Kindle. The company announced earlier that its new Kindle will be lean on hardware. It is named as Kindle Oasis and will cost $290, which we think is pretty high, considering that it is just an e-book reader. It is costlier than the Apple iPad Mini 2 that costs just $269 and offers much more functionality.
Well, let's get down to its specifications. Firstly, Amazon stripped the battery life and has introduced a new dual-battery module. The device comes with a charging cover, which is touted by the company to deliver up to months of output. The device weighs 4.6 ounces and is 3.4mm at its thinnest point. The e-book reader comes with a 6-inch 300-pixel-per-inch display (just like the Kindle Voyage). However, the Oasis also features 10 LEDs with "enhanced page consistency", which is claimed by Amazon to be substantially better than 6 LEDs on Voyage and 4 LEDs on PaperWhite.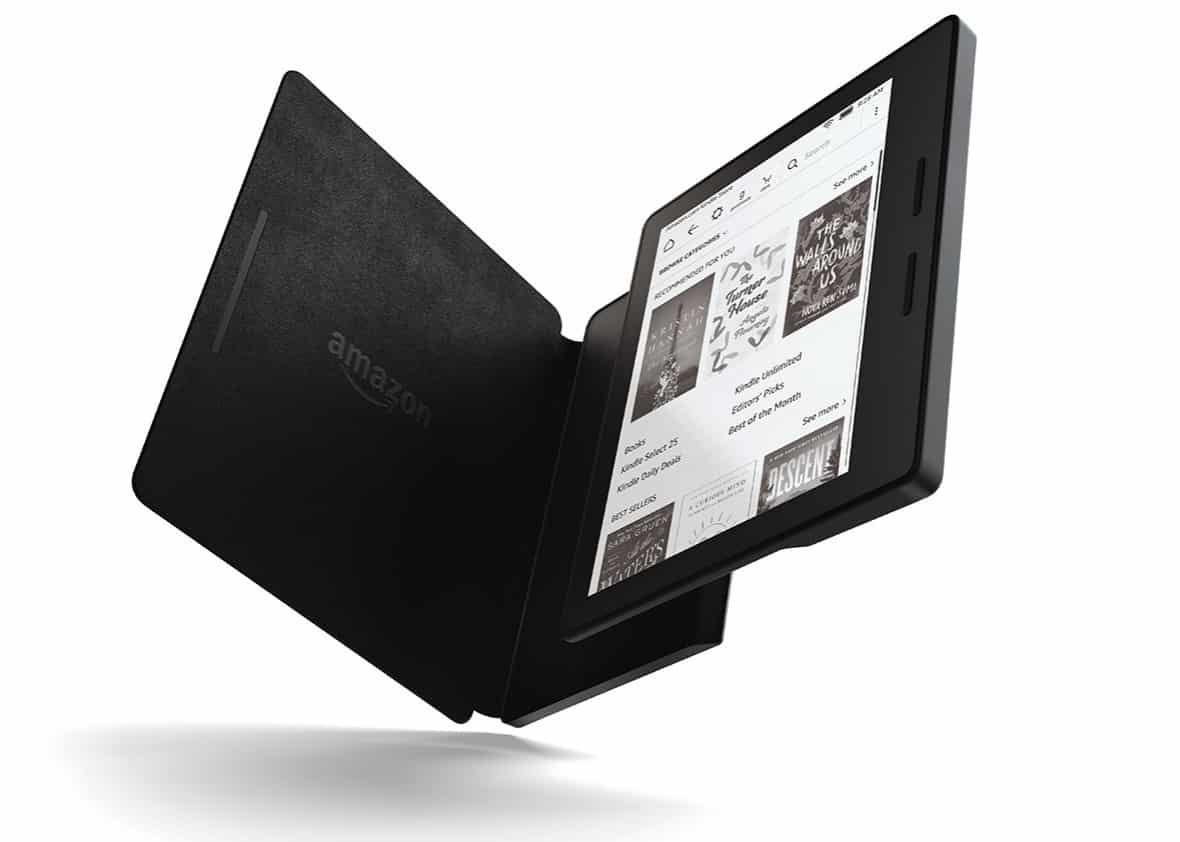 One of the major changes that we see on the Oasis is its vivid asymmetrical design. The idea behind the design, as told by the makers, is that it should rest on reader's hand like a book for single hand operation.
Commenting on the new Kindle Oasis, Amazon's Chief Executive Jeff Bezos said,"To lean back and read for hours, you need a sanctuary from distraction. We want Kindle to disappear, and Kindle Oasis is the next big step in that mission. It's the most advanced Kindle we've ever built—thin and ultra-lightweight, it gets out of the way so you can lose yourself in the author's world."
Kindle Oasis: Pricing and Availability
As we mentioned earlier, from price point of view, the Kindle Oasis does not really seem worthy of a $290 price tag. However, it would definitely be interesting to see how many buyers turn up to spend that much amount on an e-book reader. As a flashback. we would like to mention the pricing of the previous Kindles, Kindle Voyage retails at $199.99, the Kindle PaperWhite at $119.99, and the first Kindle costs $79.99. In terms of availability, the Kindle Oasis will be up for pre-ordering starting from April 27.