Are you looking for a solution to fix the driver power state failure error?
When it comes to Blue Screen of Death' (BSOD), people usually get anxious about never fixing the PC again. It might be due to infamous system crashing errors that cause serious obstacles in processing the system smoothly. Driver power state failure is one of those errors that promptly is the result of incompatible driver installation or a change to power settings. 
You are here and you do not have to worry about it anymore. I am going to share the methods that will fix the driver power state failure Windows 10 error.
How to Fix Driver Power State Failure?
Generally, quick rebooting can fix this error. The issue is not very serious, and you can simply follow one of the below methods to get rid of the driver power state failure Windows 10 BSOD.
Method 1: Uninstall the Trouble-causing Driver
Fortunately, Windows allows its user to check the device status in the device manager. A yellow exclamation mark on the top of the device icon is the indication of the corrupted or missing device driver.
For instance, you need to uninstall the driver by the following steps to fix the issue:
Boot your system into safe mode.
Press Windows logo key + R.
Type devmgmt.mscin the run box and enter OK.
By extending the category, search for the device with the yellow exclamation mark. 
With the right-click, pick uninstall device.
After that, reboot the system to resolve driver power state failure.
Method 2: Remove External Hardware
Improperly connected external Hardware can be responsible to cause BSOD errors like this. Therefore, to resolve this issue, try to disconnect the peripherals like scanner, printer, USB Drive, speaker, etc, and restart your computer.
If driver power state failure has been resolved, it clearly means that one of your hardware was the reason for this problem. Now, reinstall the device one by one to check which one was the culprit. 
Keep scrolling if your problem is not yet resolved…
Method 3: Turn off Power Saving
If the problem was power saving settings, then you can change them by the following steps to fix the error.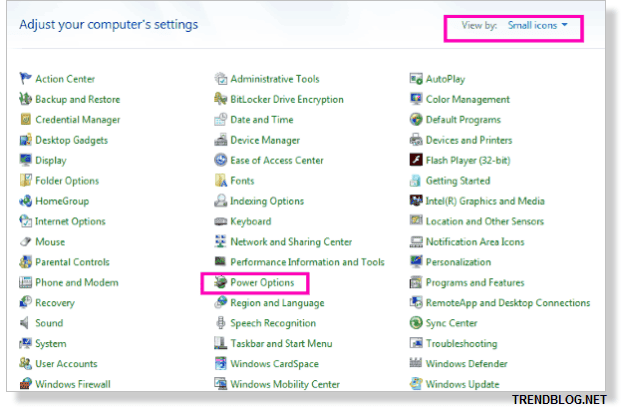 Press Windows logo key + R and type control panel in the run box. Click OK.
You will see a control panel window. Choose View by Small icons and select Power Options.
After that, choose Balanced (recommended) and click Change plan settings next to it.
Click on Change advanced power settings.

You need to expand Wireless Adapter Settings and Power Saving Mode.

Change the setting to Maximum Performance.

Go to expand PCI Express and Link State Power Management.

Finally, change the setting to Maximum power savings and click OK.
Check how to use an API, https://trendblog.net/how-to-use-api/
Method 4: Uninstall Third-party Software
Antivirus is the most common example of third-party software that can cause blue screen errors.  The driver power state failure windows 11 or any other windows could also be a result of a virus or malware.
To check this, immediately uninstall your anti-virus and the software that is recently installed. Now, restart your computer and see if your error is resolved. 
Quick steps to follow:
1) Press the Windows logo key and type control.  
2) Click > Control Panel and Select > Uninstall a program.
3) Pick the program you want to remove > right-click > Uninstall.
Note: Avoid uninstalling the programs that are strange to you. Because they may be responsible for the important functioning of your computer.
After you are done with the above process, restart your computer and check if the driver power state failure error has been resolved.
Conclusion
Hopefully, one of the above solutions is enough to solve your driver power state failure error. If you are confused anywhere, you can ask us in the comment section.
Stay Connected with us for more tech hacks!
FAQs
What Causes Driver Power State Failure?
The most common cause of driver state power failure in windows 10 is an incorrect installation of device drivers. If your device is not automatically installing new driver updates, you are required to do this manually.
Is driver Power State Failure serious?
Not exactly a serious problem that has no solution. With one of the above-mentioned methods, you can easily fix driver power state failure on restart.