How Do I Activate Google Voice Assistant?
What is Google Assistance?
Google Assistant is a virtual assistant powered by artificial intelligence mainly available on mobile and smart home appliances. Unlike the company's previous virtual assistant, Google Now, Google Assistant can have two-way conversations. Google Assistant is the company's virtual assistant. Google Assistant was initially intended to be a personal extension of Google Now, expanding on Google's existing "OK Google" voice controls Google Now is used to pull up the necessary information for you intelligently.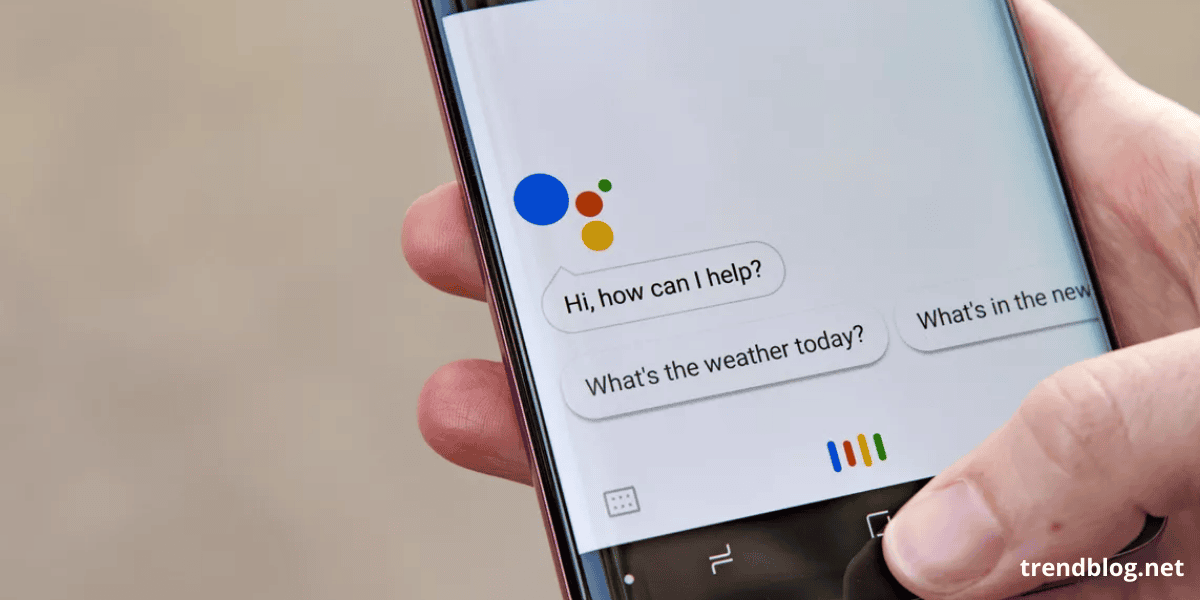 It knew where you worked, your meetings and travel plans, your favorite sports teams, and what piqued your interest so it could provide you with relevant information. This article will help you understand on how do I activate google voice assistance. 
See also: How to Enable the Best Built in AdBlocker in Google Chrome 2021
How to Enable Google Assistant Voice Recognition Feature?
Google Assistant understands both text and voice input, and regardless of which method you use, the conversation will continue. This is an interesting Google feature that allows you to control your device with your voice. You can use Google Voice Assistant to control your smart home and your devices. Google Assistant can assist you with a variety of tasks, including accessing your calendar, finding information and businesses in specific areas, booking hotels, restaurants, movie shows, and other events, playing songs from your device, opening apps on your phone, sending texts and making appointments, and reading out notifications. 
Here is the following way on how do I activate google voice assistance:-
To begin, go to the applications tray and open it.

To open the Google App, look for it and tap on it.

On the Google App, tap the three dots at the bottom of the screen.

Select the Settings Gear from the drop-down menu.

Click on Voice.

Then select "OK Google" or "Voice Match" detection option.

You will be given a list of options from which to choose. To activate, select one of the options.

Begin by agreeing to the terms and conditions if prompted.

Say "Ok, Google" when you see the prompt.

The app will ask you to say "OK Google" a few times so that your voice can be mapped for acknowledgment. You may also be able to say "Hey Google" on some devices.
See also: Optimizing Content for Google Voice Queries
What Does Google Assistance Do After Saying "ok Google"?
After saying the "OK Google" or "Hey Google" wake words, Google Assistant provides voice commands, voice searching, and voice-activated device control, allowing you to finish various tasks. It was designed to enable you to converse with other people.
Google Assistant will do the following:-
Control your smart home and your devices.

Access information from your calendars as well as other personal data.

You can find it all online, from restaurant reservations to directions, weather, and news.

Control your music

Use your Chromecast or other compatible devices to watch content.

Set up timers and reminders.

Schedule meetings and send messages

Open your phone's apps.

Take a look at your notifications.

Spoken translations in real-time

Play games
You don't have to say "Hey Google" for follow-up requests if you use Continued Conversation. Instead, once you've begun conversing with Google, it will listen for a reply without the need for an activate phrase all of the time. Google can also recognize different people's voice profiles, understand who is speaking to them, and tailor responses accordingly. You can also ask for several things at once.
Because Google Assistant understands you and knows your context, it will respond knowledgeably. This is significant because it gives voice control significantly more power and moves it away from only responding to specific words or instructions. Rather than being merely reactive, it is intended to be proactive.
It is possible to check-in for your flight (depending on the airline and destination), as well as to book a room with some partners. There is also an Interpreter Mode available on Google Nest devices and smart displays, among other things. You can use it to ask Google Assistant to assist you in conducting a conversation in various languages.
You can start Interpreter Mode by simply saying, "Hey Google, be my Spanish interpreter" to begin receiving real-time spoken and (on Smart Displays) written translation to assist in the conversation. The Google Assistant, built into Nest devices, serves as the foundation for smart home control. With its wide range of compatibility, you can use your voice to control various devices such as heating, lights, and a variety of other things.
A platform that device manufacturers can use to integrate the Google Assistant into their products more efficiently and affordably is Google Assistant Connect. For consumers, this means that a variety of smart devices will likely become available shortly. For example, Google stated that a partner could develop an e-ink display that projects the weather or your calendar while also utilizing Assistant Connect to deliver content from your smart connected speaker. Google Assistant will take care of the so-called "higher-order computing" tasks such as keeping track of what's on the calendar and checking for updates, among other things.
We hope this article on how do I activate google voice assistance is useful for you. Please let us know your views and keep reading our blogs.
See also: What's New on Google Play: Enhanced Security, Monetization Tools, and Certification for Marketers