These days technology surrounds us in every aspect of our life. Let's be honest, it makes life way easier, but we need to discipline ourselves not to be technology slaves. Unless it's making money for you, of course.
Every device you can find nowadays in a wireless form makes our everyday duties way more enjoyable. Instead of being attached to the PC with your headphones like a dog, you can now walk around the house, talk to your friends, listen to music, etc.
That's why in this guide today, we will present you with another two great smart devices.
Google Home Mini – Released in fall 2017.
This device is primarily created to compete with Amazon Echo Dot, a $40 mini speaker that allows you to speak with Alexa, Amazon's smart home system, and allows a smart ecosystem. It was a game-changer because of its price point, and it allowed people to have enabled multiple Alexa devices placed all across the household. Only six months after creating the Google Home Mini, this device took around 32% of the market. It's a small and powerful speaker that Google Assistant powers. That's why this device is so great, as with all other Google Home devices. After some time of using this device, it has significantly impacted our everyday routines and for the better.
To set up this device, you can use the Google Home app, which you can download for iOS or Android. You can ask Google Home Mini all sorts of questions – to tell you some phrases and get an exciting response, set an alarm clock, set reminders, get the news, ask about the weather forecast, make phone calls, control other home devices, and if you are using Chromecast devices, you can turn on/off your TV. One of our favorite features is media and music playback. You can connect all sorts of your streaming accounts to the Google Home Mini, such as Spotify, Netflix, Youtube, and the most significant benefit is that you don't get the ads from Youtube. That's the bundle that you get by purchasing the device. You get promotions for Spotify, Netflix, or some other platform through the same bundle from time to time.
When it comes to sound quality, don't expect for this price something extraordinary. It's excellent for podcasts, but it all depends on how it was mixed up for music. The microphone is quite good, and it can pick up your voice over ambient sounds, like rain, wind, or any other kind of background noise. The design is pretty nice. It's tiny and comes in three different colors – black, light gray, and coral.
https://store.google.com/us/product/google_home_mini_first_gen?hl=en-US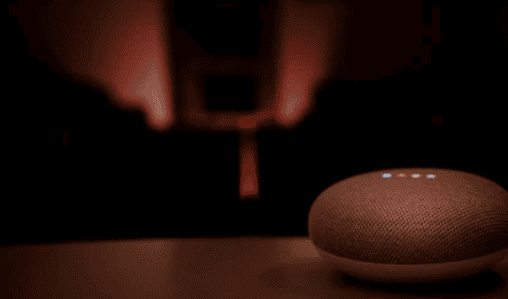 Google Nest Mini – Release date October 15th, 2019.  
It's one of the essential products that Google makes. The most accessible ambient computing product in Google's lineup. As we connect more and more devices to the internet, Nest Mini is the perfect speaker for playing music and media, controlling your smart home devices, and answering general queries.
First, let's talk about one of the first three significant features: playing music and media. For a $49 speaker, which you can usually get for less than that, it sounds pretty good and does sound better than Google Home Mini. This is happening due to the 40mm driver that is part of the Nest Mini hardware. To play music, the best way is to use Google Assistant. You can play media from various streaming platforms such as Spotify, Youtube Music, Pandora, iHeart Radio, Deezer, Google Podcasts, and TuneIn. There is no AppleMusic integration within Google Assistant on the Nest Mini. Unfortunately, iPhone users will be denied that option, but luckily, you can instead use Bluetooth. One of the cool features is that it will turn on the side LED lights for volume control if you put your hand above the device. By tapping on them, you can increase/decrease the volume or play/pause the media you play by tapping on the speaker's top.
The great thing about Nest Mini is that it has one physical button, which is the "Mute" button. If you switch this button on, it will physically disconnect the microphone from the device, and you won't be able to use its audio controlling features.
In the Google Home app, you can create a speaker group. That way, you can listen to music or podcasts throughout the whole residence.
Controlling smart devices is the second prominent feature that we find very useful. You can control smart light bulbs, thermostats, smart plugs, etc.
As with any other device, Nest Mini allows you to get various information from the internet, set reminders and tasks, take notes, etc. This can get pretty interesting sometimes when you are alone at home or bored. https://store.google.com/us/product/google_nest_mini?hl=en-US

So the point of this guide is to make a proper decision about which one is better for you. Like any other comparison, it all comes in the end to your personal preference. They both look pretty similar, and both are tiny. Nest Mini has a hole on its backside to mount to the walls, and it has a different power charging entry point; it's not a standard USB micro B.
Sound systems are slightly different since Nest Mini has 360 degrees sound, which gives you a better base, almost double. Voice recognition distance for Nest Mini is long, and it's up to 25 feet. https://store.google.com/us/magazine/compare_speakers?hl=en-US
The overall experience is that Google Nest Mini is a better option for you. It has more improvements than its ancestors.
What are the smart devices that you are using in your home? Which one of those given above would you instead buy based on the information we provided you with?
Editors' Recommendation