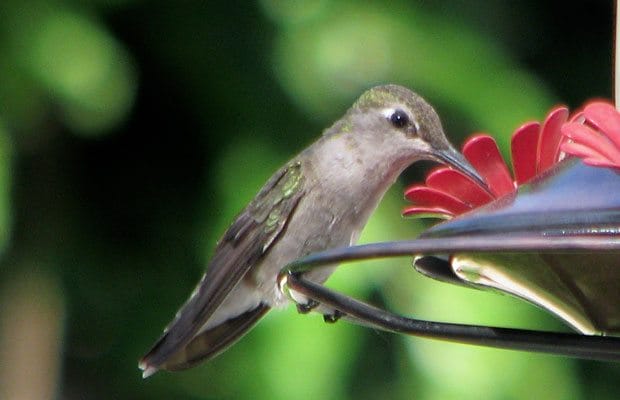 Google recently announced a new Google search update called "Hummingbird". The update has been active for a month now and affects about 90% of all Google search queries worldwide. Hummingbird seeks to improve search results for longer, more complex and natural search queries. With the newest update, Google also introduced new features to its Knowledge Graph.
Ok Google, ..
Search is not (only) about keywords any more. We talk to our phones, tablets and computers. It does not matter if it's Chrome, Google Glass, Siri or Google Now – spoken search queries are growing and so are natural searches. A few years ago, Google was able to identify search queries based on keywords. With Hummingbird it's way smarter and seeks to create a conversation with the user.
Improved Knowledge Graph & Filtering Function
Since its introduction in May 2012, Knowledge Graph has been delivering additional information when using Google. With Hummingbird Google introduced two new features to it, namely filter and comparisons.
If you perform a Google search query for, say, rap artists, Google will now show pictures of the most famous rap artists. That's not really "that" new, but it will also display a filter function to filter categories, like music genres.
Sometimes you want to compare two things quickly. Let's say that you're on a diet but want to have a few drinks tonight. Simply ask Google to compare "beer vs wine" and it will show you a compact comparison of nutritional values and calories per 100 ml. Cool, right?
Cross Device & Platform Sync With Google Now
In a "couple of weeks" Google will update the Google Search app for iOS to sync notifications across iOS and Android devices. If you, for instance, set a reminder on your Nexus 7, the Google Search app will also remind you on your iPhone.
Did Hummingbird Harm My Google Rankings?
The biggest question for online marketers is whether Hummingbird is affecting their Google rankings or not. According to Google there is nothing new that publishers need to worry about. Original, high-quality content is still king.
Indeed, the last weeks did not show any outcries of website owners in terms of ranking drops. It seems like Hummingbird solely there to help Google to process search results in a new and improved way.
Final Words
Did you notice any changes in your Google rankings or other Google products? Do you think Google is heading in a good direction by improving natural search queries and the Knowledge Graph? Share your thoughts in the comments below.
Images courtesy of Google Inc.