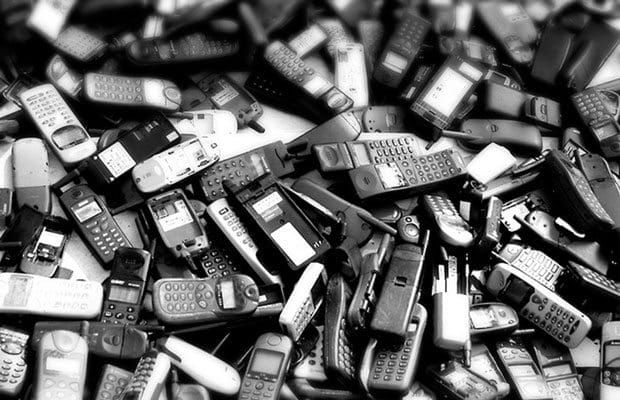 How Call Tracking Can Help to Evaluate Your Marketing Efforts
Some marketers forget the value of a phone call. According to Marketing Power, website landing pages receive a conversion rate between 5-15% relatively easily. However, with phone calls, you can see conversion rates shoot up to 60, 70 or even 80%.
This is especially useful when it comes to high value products or services. If your business sells iPhone cases for instance, although making a phone call could be useful to some of your customers, a lot will be happy with making the purchase online.
However when it comes to high value items such as cars, white goods or holidays, a phone call will often be made before any money leaves their hands.
With this in mind, let's take a look at how implementing a call tracking system can benefit your business.
What does call tracking actually do?
Call tracking allows firms to track where their inbound calls are originating from, and through which channel the caller started their online journey. This includes social media, PPC and SEO campaigns; tracking how the user found the website including the keywords searched and which pages they looked at before, during and after their call.
This gives you a full overview of what element of your marketing strategy is driving phone calls. Your analytics may show that you are converting more through your SEO non-brand keywords, when the reality could be many of your PPC clicks are simply picking up the phone instead of converting online.
Putting it simply, call tracking is to the phone what web analytics is to the Internet.
Call tracking is cheap and easy to implement
It is simple to implement most call tracking systems. All you need to do is add a piece of JavaScript code to your website and span tags around the telephone number, and the call tracking service takes care of the rest.
Shortly after this setup, you will start to get reports showing how the users who made the phone calls interact with your website, and start to spot trends such as a highly converting landing pages or keywords. Usage is affordable and scalable, giving access to companies of all size. Is your marketing really working?
Call tracking allows you to see if your online campaigns are having the desired effects and lead to phone call leads. If they are, what aspect of each campaign is working particularly well? Is your most recent guest blog post leading to high quality phone calls? Call tracking can let you know.
Call tracking and analysis can help you spot marketing that is working, and marketing that isn't, allowing you to reduce your ineffective ad spend and make your marketing campaign more profitable.
Call Reporting
Call volume reports can actually give you a precise picture of when your calls spike, allowing you to plan your staff levels more accurately. The quality of the call is also important, as a typical sale call lasts around 3 minutes. Data suggests that any less and it probably wasn't a good quality call.
You can also look at the sources that drive these low quality calls and see if your campaign may accidently attract leads that may have no need for your service.
Most call tracking systems are easily integrated with web analytics, web based platforms and CRMs; ensuring that you can easily see overall online activity in one place.
Conclusion
There is almost a gold rush to get online and start selling your products, which can sometimes mean that you miss important details. Spend some time sorting out where the majority of your leads are coming from, what drives sales and what doesn't.
Call tracking software can help you doing that. It gives you lots of information about which marketing channels make your phone ring, and a detailed analysis of your online marketing ROI.
Written by Jonathan on behalf of ResponseTap. If you have any questions on enquires about call tracking, and want to know a little more, get in touch with ResponseTap who offer call tracking in the UK and US.
One thought on "
How Call Tracking Can Help to Evaluate Your Marketing Efforts

"