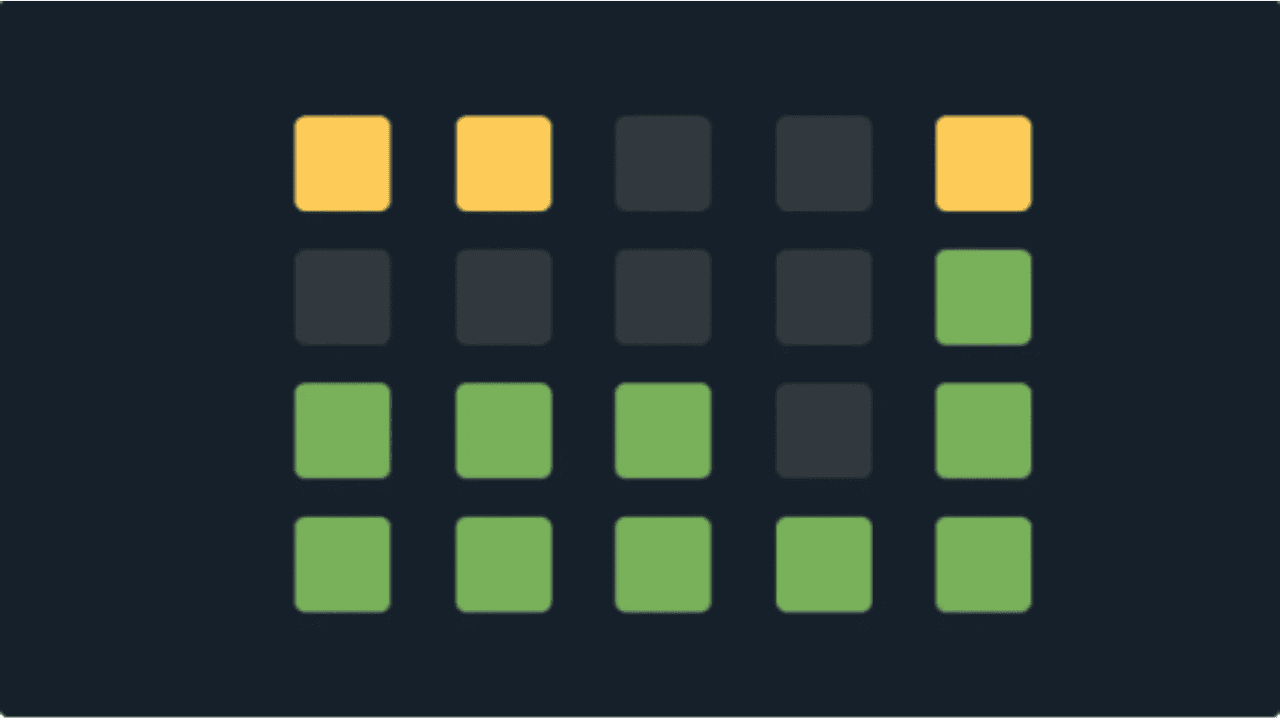 How to Download Wordle and play offline?
Wordle is the ideal website if you are addicted to playing difficult word games.
The beauty of the game is that you can play it for over 5 years, or for free until 2027, regardless of your internet connection, because years' worth of answers is stored in code in advance.
So why are you still waiting? Use these simple instructions to download Wordle right away and enjoy some brainteasers with your morning coffee.
We'll go through how to play on a PC, an Android device, or an iPhone in this article. In no time at all, you will be able to play this captivating game alongside the rest of the globe.
What is WORDLE?
Whether you use an iPhone, Android, or PC, Wordle is a word game that can be found in your app store. A lot of people play this game—thousands of people. Playing it is a lot of fun, and the difficulty level is what makes it stand out. Now, you may post your results on social media as well.
Wordle is now accessible in many languages, allowing you to experience using it in your own tongue.
Wordle has temporarily migrated to the New York Times website, but nothing to worry about. It remains free.
How to download WORDLE on your PC?
Wordle may be downloaded immediately from the company website for your PC whether you use a Mac or a Windows computer. Simply adhere to the following 3 simple steps:
First, use your favorite web browser to navigate to Wordle's official website.
Right-click anywhere on the webpage after that.
Save the app to your computer, and you're done. You may be prompted to "save as" (for Chrome users) or "save page as" depending on the browser you are using (for Safari users).
You only need to do that; enjoy yourself!
How to download WORDLE on your Android?
You can now use wordle anywhere and anytime you want on your android. Just do the following steps and enjoy!
Firstly, Open Google Chrome or any other browser on your device.
Then Search "New York Times Wordle" and click the 3 vertical dots as shown.
Next, Select "Add to home screen" from the dialogue box.
Now your app is ready to use. Just click on the app from your home screen and enjoy.
How to download WORDLE on your iPhone?
Worrying about how to use Wordle while you swipe your iPhone? Well, you can use wordle on your iPhone too. And that too for free. Let us scroll to see how to download wordle on your iPhone in the following easy steps.
At first, you will have to open Safari on your iPhone
Have you already downloaded Wordle for offline play? Did you use any of the methods outlined in this article? Let us know
Then search for " New York Times Wordle" on your iPhone.
Thirdly, go to the search option at the bottom of your screen and click it.
After that click "Add to home screen"
Then just tap on the "Wordle" icon on your home screen and the game will launch. You are now ready to challenge your brain with this simple yet challenging game.
Are there any fake versions of WORDLE?
Because of Wordle's immense popularity, which makes it both entertaining and difficult, there are unfortunately numerous phony copies of your favorite game. If you encounter a Wordle game symbol anywhere that isn't in your app store, it can be a knockoff. These versions should be avoided as they frequently include viruses. It can only be downloaded through the official version found on the New York Times website, as previously mentioned.
You can play Wordle whenever and wherever you want now that you know how to download it on your device. You may now play with thousands of other players. For offline use, have you already downloaded Wordle? Have you applied any of the techniques described in this article? Inform us.
Also Read
How to Update Game on PS4 Automatically and Manually
Wordle 357 June 11 HINTS: Today's Wordle too Tough?
God of War Ragnarok Collector's Edition releasing this November on PlayStation
Street Fighter 6's Rollback Netcode from the Scratch
FAQs
Q. What are the rules of WORDLE?
The rules to this challenging brain game are few and easy to understand. Each day you will get a new puzzle, but one of the letters in each word will be missing. You will have six changes to figure out what the correct letter is. If your guess is correct, that letter will turn green, while incorrect letters will turn gray. You can use the same letter twice. That's all there is to it!
Q. Can you play Wordle without the app?
Since Wordle does not have an app, you can only play it on a web browser. All you have to do is open the New York Times Wordle site and start playing.
Q. Is Wordle an app or just online?
Wordle will still be accessible on its normal website, but you may find an app handy if you want to find it daily without navigating to the exact web page. Wordle will also sit as part of The New York Times news app as well. Wordle remains free on both the website and through the app.