The Amazon Wish List is a useful and novel tool that allows users to create a list of Amazon items they'd like to receive as a present from friends. In other words, if you're looking for the perfect gift for someone you know and they utilise Amazon's Wish List tool, you can order (and pay for) the gift to surprise them. If you can't find the Wish List Feature on Amazon, though, you might be in a bit of a bind. With this in mind, this article will assist you in locating any shared Wish List created by a friend or family member, if one exists.
How to Find Someone's Amazon Wish List
Find someone's Amazon Wish List from a Windows 10 or Mac PC.
There are numerous changes between macOS and Windows 10, but none are as significant as how a browser operates. Because you won't be utilizing the Amazon app on your computer, the best option is to use a browser.
You need to sign in to your Amazon account.

You need to select the "your lists" option from the "account & lists" at the top of the page.

Select "Your Friends" from the drop-down menu. It would help if you looked at your friends' lists with you.

By heading to the "Message" section and clicking on "Copy Message" or "Email this message," you may also ask a friend to share their list with you.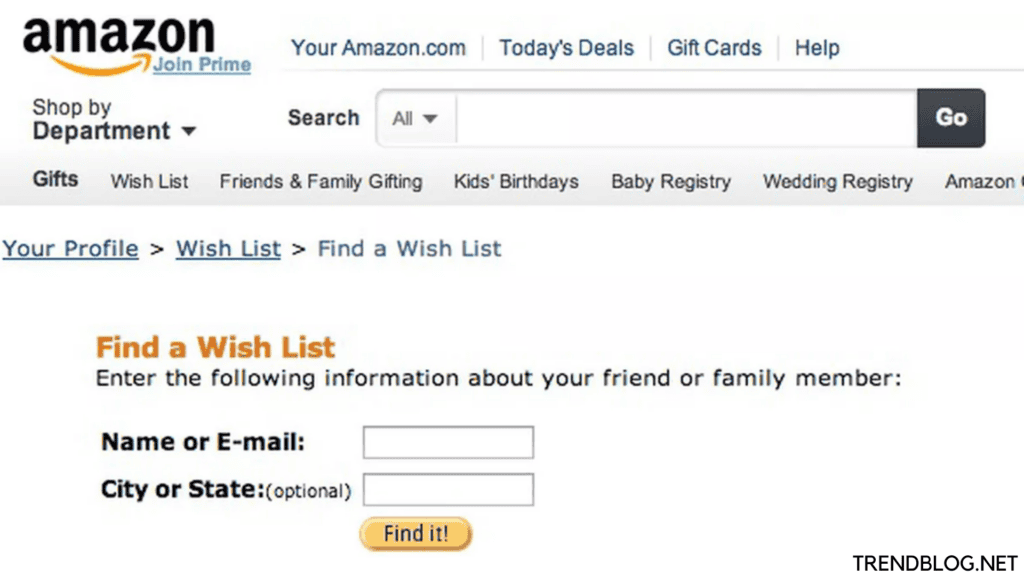 Amazon has added two new types of wishlists to its website, in addition to standard wishlists:
Wedding Registry and Baby Registry. It's self-explanatory; as you may know, wedding and baby shower wish lists are rather detailed.
To get to any of them, hover over the "Account & Lists" option like before, but this time select either the "Wedding Registry" or "Baby Registry" entry.

Now type your friend's name into the search box and click "Search." Under the specified search keywords, you will find a list of all the wedding/baby registries. Discover your friend's wish list and surprise them with a wonderful gift they both desire and need!
Also Read:
How to Unmatch on Tinder Using Android or iOS Device Within Minutes With Reason
Stalker 2 Release Date Xbox: Remake, Stalker1 to Stalker2, Platforms & Detailed Information
Board Portals Software's Offer Perks For Organization.
Geforce Experiences Error Code 0x0003: 4 Unique & Effective Solutions
How to Search for Someone's Amazon Wish List on an iPhone or Android
Everyone nowadays spends hours staring at their smartphone or tablet. Many others do not even have access to a computer. Naturally, you can use any tablet or smartphone to purchase Amazon. It would be a pity if you couldn't see your friends' Wish Lists and place orders on Amazon for what they desire. Of course, not many people use a mobile browser to shop on Amazon. It has a specialised app that makes things simple.
Whether you're using an iOS or Android device, the apps are the same, which is a pretty rare feat! Follow these steps to access someone's list on iOS or Android, assuming you're signed in, and the user has shared the list with you:
Open the Amazon Store app from your iOS or Android phone.

In the top-left corner of the programme, tap the "hamburger icon" (menu icon).

Choose "Your Lists" from the drop-down menu.

Find the individual who has the shared list from their Amazon Wish Lists using the "Search" column.
How Do You Find Someone's Amazon Wish List on an Amazon Kindle Reader?
Amazon Kindle Readers are excellent digital book substitutes. They are one of the best device types for reading when it comes to reading. Yes, you can use your Kindle device to access the Amazon Store. Yes, you can do it. Yes, you can see what your friends are looking for on their Wish Lists.
On a Kindle, here's how to find a friend's or family member's Wish List.
Navigate to the "Amazon Store" app on your Kindle's home screen.

If you haven't already, sign in to your Amazon account with your credentials.

Select "Registry" or "List" from the drop-down menu. You'll find various books organised by hobbies, requirements, and objectives.

Find the book you wish to buy and place an order for it.
How Do I Find Amazon Wish Lists That Have Been Shared With Me Previously?
If prompted, go to "Find a Wish List" and sign in using your credentials. Now, ideally, utilise the person in question's email address. You can use their name instead, but the email address is more distinctive, ensuring a better match. After that, go to "Search" and look for your friend's Wish List. Select "Remember" if you wish to store the link to the list.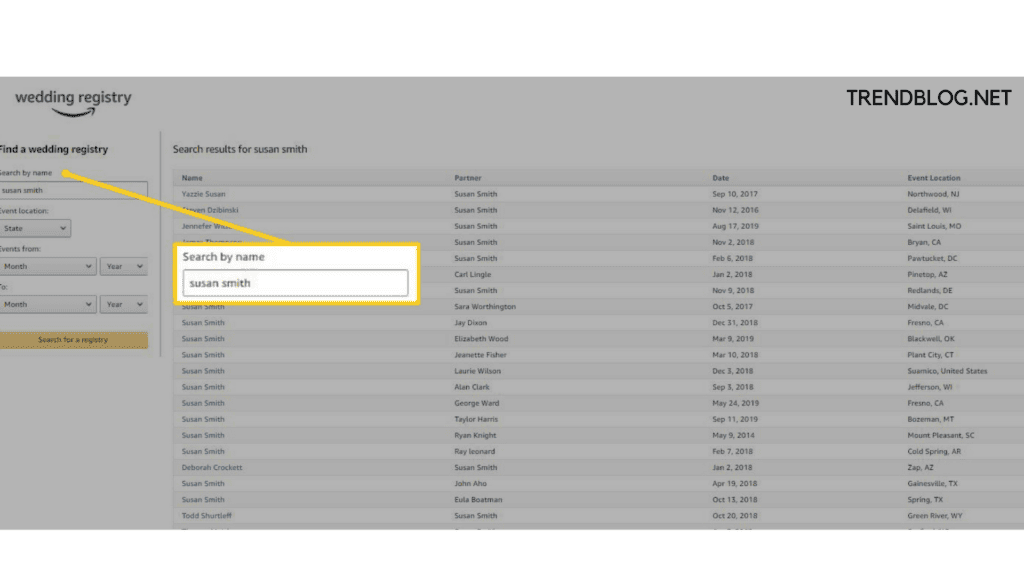 What's the Best Way to Share My Amazon Wish List?
Many individuals purchase items from wish lists, but you may also share yours with others.
First, go to "Your Lists," then select "Manage List" from the list menu.

Select the "privacy option" of your choice under "Privacy." The term "private" refers to the fact that only you will be able to see the list. Anyone will be able to find it because it is "public." Only people who have a link to your list can see it if it is "shared."

Once you've made your decision, confirm it by clicking "Save Changes."
You can contact people about the list by clicking "Share," positioned at the top of the list. The URL of your Wish List will be sent to the recipients. Keep in mind that it could take up to 15 minutes for your friends to search for your list.