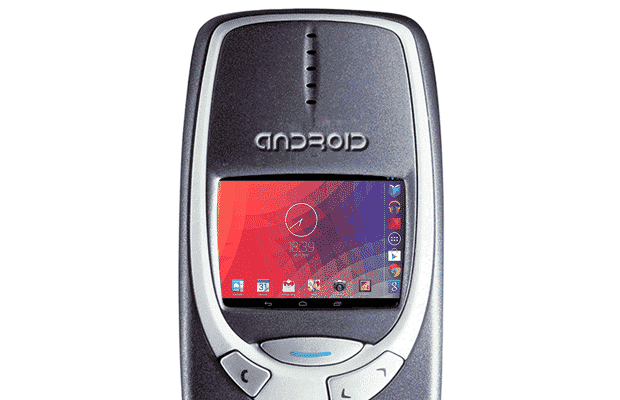 So you have just received a new Android phone as a present and now you are wondering  what you should do with your now "old" device? Your previous phone likely still packs enough power to perform simple tasks, run games and the usual apps.
Now what do you want to do with the old Android device, except for selling it? Here are some ideas that might help you to figure out how to put your old Android phone to good use.
IP Security cam
Old Android phones can come in very handy when it comes to your own security. There are quite a lot of apps out there that allow you to use your Android device as a remote security cam.
IP Webcam is a very simple app that does exactly what it's called. You don't need to run a server on your computer, just download the app, start it and enter the IP address (shown on-screen) into any browser and see what your phone is seeing. With IP Webcam you can stream and record both audio and video.
Android Baby monitor
If you have a very young child and a spare Android phone on your hands, you don't need to buy a baby monitor to check on your new family member. Numerous Baby Monitor apps will ensure that you hear everything that your baby is doing in another room.
Besides standard baby monitor features, this app can also play your baby a recording of your voice, track the times at which your baby can't sleep and many other really useful things.
Smart TV remote
Old Android devices are great for controlling media around your house. A multi-functional TV remote with a touchscreen so to say.
My favourite combo is a Chromecast hooked up to my TV, Plex and Netflix. If your phone has an IR blaster built-in, you can also completely ditch your crappy TV remote if you download one of these apps right here (depending on your TV). Since I don't watch cable at all, I, basically, have all the media on the tip of my fingers with this combo.
Kid's device
With the release of Android 4.3, Google introduced so-called restricted profiles, that allow you to set certain limits for a user profile. These can include content filters, app download restrictions and many other things. These profiles are perfect to set-up for your kid.
Simply add a restricted user profile to your Android device, load it up with fun and educational games and give it to your kid to enjoy!
You can also add another layer of security to the device by enabling location tracking and reporting using Cerberus. This app allows you to track the location of the phone, take pictures and record video remotely, lock the phone and many other features, right through your browser.
Experiment!
An old Android phone can be an amazing playground for you! There are so many different things you can do with your phone, now that you don't need to worry about losing all your data or destroying it completely…
You can start off by trying out the best Android launchers out there and see which one you'd like to use as your daily driver, root it and install various extensions with Xposed Framework or even completely disassemble it to learn how smartphones work. The latter can also be a great project for you and your kid! Just get yourself a smartphone repair kit for a few bucks and follow detailed guides from iFixit to disassemble (or even repair) your old Android phone.
Prepare for the zombie apocalypse
What if tomorrow we will experience the worst thing that could happen to the planet? We need to be prepared!
Use your old Android phone to supercharge it with everything you need (except for food, shelter, water and medicine) to survive the zombie apocalypse!
Download Wikipedia on your device (2 million articles, only 3.6GB)
Flashlight app
Outdoor survival guide
Buy a shock- and waterproof case for your device
Get a portable solar charger
Download some fun multiplayer games to make the ride smoother
Help researchers cure diseases
Nowadays quite a lot of scientific advancements come from analyzing enormous amounts of data. And you know what? You can help researchers find a cure for diseases and even help to understand global warming.
Data analysis requires a lot of computing power! With BOINC you can share the unused computing power of your old Android devices' processor with the researchers from all over the world. The only thing you need to do is download the app and you're good to go.
Wireless hotspot
Wouldn't it be great if you and your family could have WiFi on the go? Simply turn your old Android phone into a wireless hotspot!
Most Android phones have this feature already built-in natively, so the only thing you will need is a spare data plan (mostly cheaper than minutes+data plans) that you can use for the hotspot.
My all time favourite use case is WiFi in the car. Connect your old Android phone to a charger in your car, enable the Wireless hotspot options your settings, (hide the cables if you want to) and put it in your glove compartment. And voila, you have WiFi in your car.
Emergency phone
When you go to bed at night you will probably set it to mute or even switch it off completely. However, you want to be reachable in case of an emergency at all times.
Get yourself a cheap pre-paid SIM card, put it in your phone, connect if to a charger behind your bed or TV and leave it there. Give the emergency number to your friends and family members, and they will always be able to reach you even if your "main" phone is switched off.
Another similar use case is giving your old Android device to a friend or family member that might suddenly need medical help. There are many apps out there that can convert your old Android phone into a device made to be used in emergency situations. This SOS app gives you quick shortcuts to call different emergency numbers, depending on the emergency that is happening. "Stay safe!" is another alternative with more sophisticated features, such as sending an SOS signal if you shake your device and sending an automatic SMS in case the emergency alarm is triggered.
Charge one Android phone from another
Another useful way to use your Android phone is using it as a backup battery, just in case your main device is about to run out. To make sure your device supports this, install the USB OTG Checker app and run it once. If you pass the test, you can use your old phone as a portable battery.
To charge your daily driver from your old Android phone you will need a so-called USB OTG (on-the-go) adapter, which will allow you to plug in your other device using your regular USB charging cable.
Simply plug in this adapter in the phone you would like to use as a spare battery, turn it on, plug in your charging cable and there you go! A portable battery!
Extra alarm clock
If you are one of the people who sets multiple alarms on multiple devices every single day, you will love this. You can use your old Android device as a beautiful bedside station and extra alarm clock with Timely. This beautifully designed app not only looks good, but it also syncs your alarms across all your Android devices automatically!
Satelite navigation for your car
Now that you have a spare phone you can leave one in your car to use as you sat nav system. There is a multitude of app out there to suits your needs for you to choose from, both free and paid.
Get yourself a car mount for your phone and you're good to go.
Music hub
Connect your old Android device to your stereo system at home and use it as a hub for all your music! If you are using Spotify, you can use the Spotify Connect feature to control music on your old device from any other device you own, whether it's another phone, tablet or even computer.
AirPlay/DNLA receiver
While we're on the topic of hooking up your old Android device to your stereo, you can also use it for other music services and local files by using it as an AirPlay or DNLA receiver.
Digital picture frame
This free app will turn your device into a digital picture frame. Upload your favorite pictures to your device, choose a folder within the app, set it on a stand on your drawer and there you have it! A digital picture frame!
Gaming device
Not enough space for many games on your main Android device? No problem! Supercharge your old one with all the games you like, without needing to worry about space. After all, games like Leo's Fortune, Machinarium or Need for Speed take up quite a lot of space.
Conclusion
There are many great ways to put your spare Android device to good use. If you liked this post, we will appreciate it if you share it with your friends. If you have ideas for other uses, please leave us a comment below and we will make sure to include it in future updates to this post!