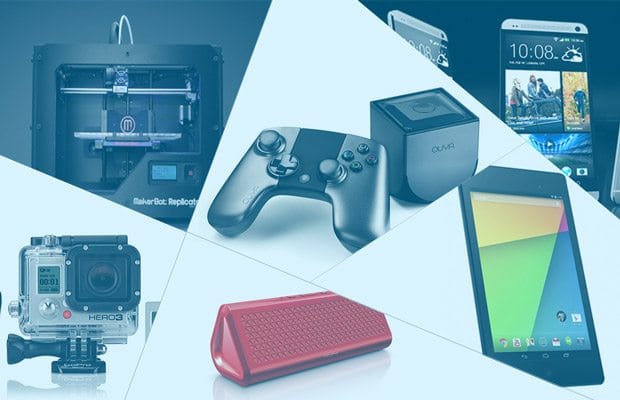 2013 has been very good to us so far if we look at all the nice gadgets it has brought us the last months. The following tech gadgets are the ones we already have or would love having the most.
Since we are all men at trendblog until now, the choice may have been a little subjective, so that's why I chose this title. So have a look at what we consider the hottest tech stuff out there right now!
GoPro HERO3: Black Edition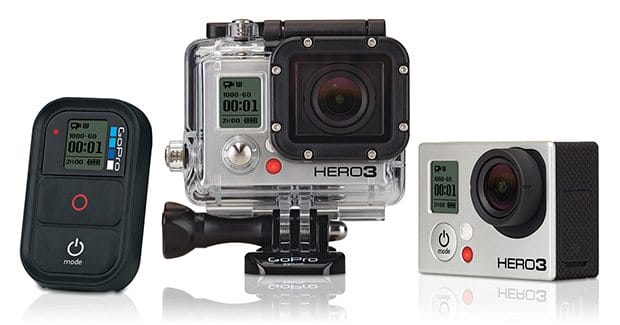 Everytime you are doing something remotely adventurous or fun, the GoPro Hero3 is your best companion. The wide angle, almost fisheye lense of the camera shoots incredible sharp videos and takes pictures that simply stand out, thanks to the "fish-eye effect". The Hero3 Black Edition is the best action camera out there at the moment with great specs:
170° or 120° field of view
Up to 64 GB storage (microSD)
High frame rates: 4K up to 15fps, 2.7K up to 30fps, 1440p up to 48fps, 1080p up to 60fps, 960p up to 100fps, 720p up to 120fps, WVGA up to 240fps
Dimensions: 2.30 x 1.55 x 0.08 inches
Price: $399.99
Such high frame rates allow you to create slow motion sequences without losing any quality!
You probably have seen some of the breathtaking extreme sport videos shot with a GoPro and think that it's not for you since you don't jump off cliffs or planes every other weekend, but that's not true. It's still great to use on holidays, events and any other occasion, really. I'm a proud owner of one and I simply love it and truly recommend it. If that's not enough, watch GoPro's promo video of the Hero3 cameras and get blown away!
Playstation 4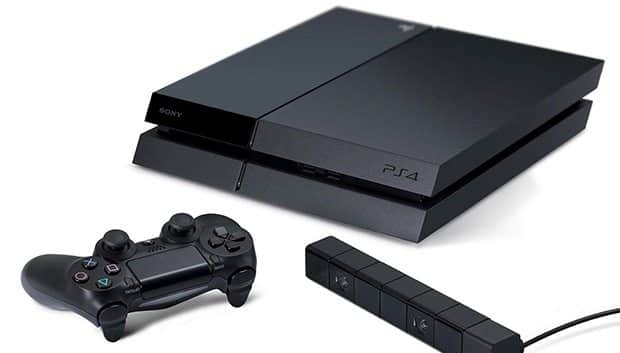 The new PS4 is the perfect gadget to fill yor spare time with some serious gaming. At a price of $399 (399€/£349 in Europe) it will hit the stores in November. The console has some great features, enhancing the gaming experience quite a bit. Some of them are the possibility to stream games directly to your PS Vita and the new camera development "PlayStation 4 Eye": Two cameras are constantly detecting the player, enabling new possibilities for game developers. One cool thing is that, while playing with a friend on a slipt-screen, the respective screen changes places if one of the players swaps places, for example. Another new improvement is the new DualShock 4 controller with a two-point touchpad with a 1920×900 resolution.
Here some of the most important specs of the PS4:
An 8-core X86 AMD Jaguar CPU
1.84 teraflop AMD Radeon graphics engine
8GB of GDDR5 memory
Blu-ray drive
500GB hard drive
Although it is not out, yet, you are able to pre-order the PS4.
OUYA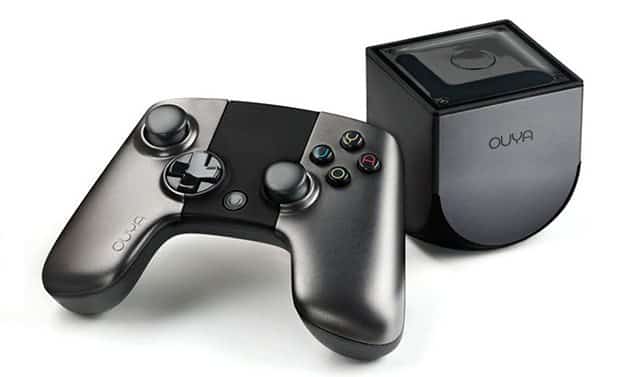 The OUYA follows a different approach than the PS and Xbox consoles do. It's an open-source gaming system running on Android. It's might be more attractive to mor casual gamers, who enjoy playing games on their smartphones. At a price fo $99 it is also more wallet-friendly than other high-end consoles. Also, the pricing approach for games is much more attractive to people, who are not willing to spend much money on games. Basically, games are mostly offered for free. Developers earn their money with in-game purchases, much like many mobile game devs do.
If you hope to be able to play "high-end" games, then the OUYA is the wrong device for you. It's built to play games that Google's mobile OS has to offer and to run emulators, which means that you can turn it into a retro gaming station. How cool is that!?
Pebble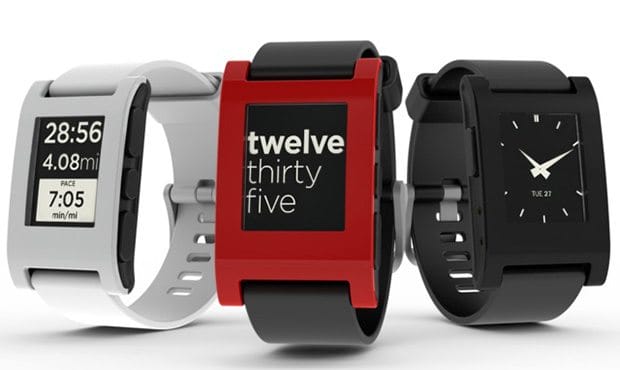 After creating a lot of hype in its early days on kickstarter, the e-paper smartwatch Pebble was all the tech world had been talking about. Pebble allows you to create your perfect watch. A variety of downloadable watchfaces and apps make it possible to make it look at act like you want it to.
The watch connects via Bluetooth 4.0 to Android smartphones and iPhones and is able to show you notifications and alert you (silently) who's calling you. Basically, you can take a look at Pebble first and then decide if it's worth pulling out your phone.
Currently, you can get the Pebble smartwatch at Best Buy for $149.
Apple MacBook Pro with Retina Display
Once you go Retina, you never go back! That's how many people feel about the MacBook Pro with a Retina screen. The 15.4 inch version has enough power under the hood to handle heavy software and render videos in no time. What can I say about the experience? Well, it's a Mac. So if you are used to Windows, it might take some time to get used to it. But the odds are very high that, eventually, you'll love it.
Let's have a look at what it has to offer:
A 2880 x 1800 resolution 15.4-inch display
2.4 GHz Intel Core i7 processor
NVIDIA GeForce GT 650M (1GB RAM)
256GB flash memory
8GB RAM
Stereo speakers
Dimensions: 9.73 x 14.13 x 0.71 inches
Weight: 4.4 pounds
Up to 7 hours of battery life
With these specs, it would cost you $1,999 to become a proud owner. It's quite a number, but if you are willing to spend more on a laptop with a stunning screen, go for the MBP Retina!
Nest – intelligent thermostat
The current star in the household automation technology market is the intelligent thermostat, going by the name of "Nest". It learns from your temperature adjustments, your house and your usage patterns. By doing so, Nest will help you save money on your energy bill. It creates heating schedules automatically, turns down the temperature when nobody's home and can be controlled remotely with your smartphone or computer.
Creative Airwave HD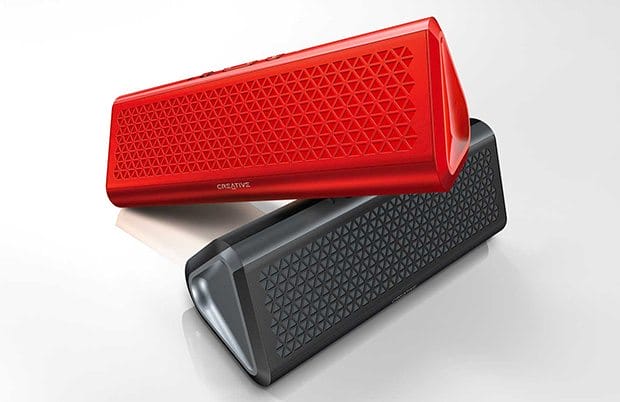 Bluetooth speakers are taking over and, thankfully, leave behind older speakers  that are hungry for batteries. The Airwave HD speakers from Creative surely stand out with it Toblerone chocolate bar shaped design. The Airwave HD supports NFC, meaning that you can connect your Android device by simply tapping against it. Besides that, it has a built-in mic so you can use it as a speakerphone and it plays CD-quality audio with a battery that lasts up to 7 hours. That should cover an afternoon in the sun following a BBQ in the evening. You can get for $149.99 and you can choose between red and black.
HTC One
HTC's flagship phone, the HTC One, is a stunning smartphone in every aspect. It's exterior is simply beautifil and it has enough horsepower to do whatever you can imagine doing on a phone wihtout losing one drop of sweat (thanks to the 1.7 GHz quad-core processor). The One is equipped with the latest Sense UI displayed on a screen with an outstanding 468 ppi density. No smartphone can top that at the moment. To get a full understanding on what HTC one has to offer I recommend reading The Verge's review.
Price: $649.00 (factory unlocked)
Nexus 7 (2013 Model)
The recently released new Nexus 7 is, according to the tech world, the best 7-inch tablet you can get right now. The strongest argument of the Nexus 7 is the 1920×1200 screen with a pixel density of 323 ppi, totally smashing the iPad's mini 163 ppi screen. Other features are a 5MP rear and a 1.2MP front-facing camera, the newest Android 4.3 version and stereo speakers with a "surround sound" option. It runs on a Snapdragon S4 Pro quad-core processor and has 2GB of RAM (iPad 4 has 1GB). Thanks to that, you can fully enjoy Full HD movies without any disturbances. Google claims that the Nexus 7's battery can last up to 9 hours while watching HD videos and up to 10 while web browsing or e-reading.
All this comes at a relatively low price. The 16GB model costs $229, the 32GB $269 and the 32GB LTE version (not out yet) $349.
ZaggKeys PROplus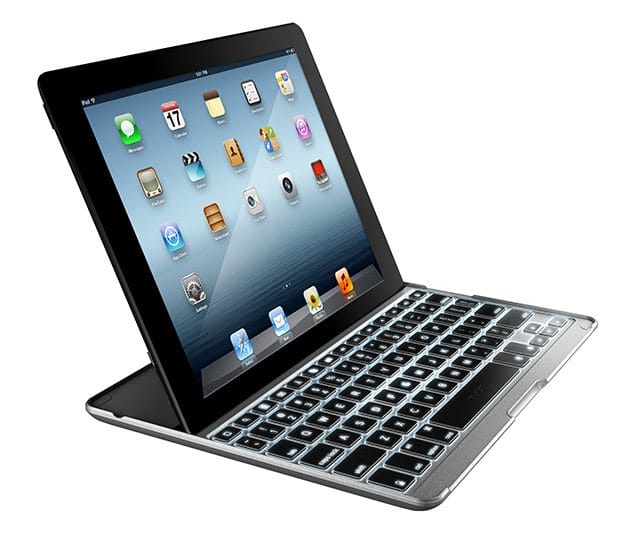 People, who like or have to write a lot on their iPad, can get annoyed by the on-screen keyboard after a while. Bluetooth keyboards can help out here, since they offer a laptop keyboard-like typing experience. The ZaggKeys PROplus is one great example. It has a minimalistic and stable design, with backlit keys (perfect for typing in dark surroundings) and a long-lasting battery. To get more information on its specs and usability, check out our in-depth review of the PROplus.
Price: $86.22 on Amazon
Adonit Touch Stylus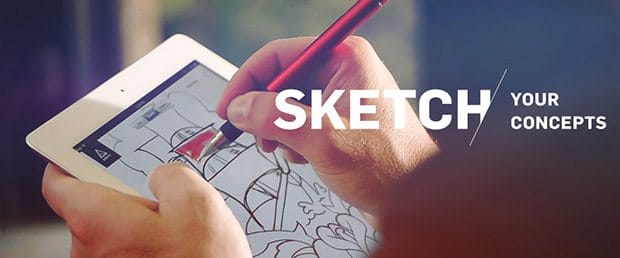 Styluses have this stereotypical image of a pen-like object with a black knob at the end. And frankly, the knob doesn't really give you that writing sensation you hope for. Adonit avoids that by using a pointy end with a round transparent plastic plate. It allows you to see exactly where you'll draw a line, making it easy to draw and write with precision.
The "Touch 4" is Adonit's flagship stylus. It offers a variety of additional features that normal stylus just don't do. It's pressure sensitive (2,000 different levels of pressure) and has palm rejection, meaning that you never have to hover your hand over your tablet. Two small buttons near your fingertips can be used as shortcuts to undo an action or switch colors. Connected via Bluetooth 4.0, it's battery can last up to one month on a single charge.
If just want a stylus without all the additional features, I recommend that you check out our review of the Adonit Jot Pro stylus.
Price: $89.99
Power Screw Driver from WORX
Sometimes, to get the job done, a man needs his tools! And you know what? A man doesn't want to waste time searching for the right tool as he want's the job done as fast as possible. The WORX Semi-Automatic Screw Driver is just the right assisstant. Coming with 12 driving bits of which 6 can be stored in a reload cartridge situated in the screw driver. And yes, it's sort of looks like a gun.
Price: $39.88
Replicator 2 from Makerbot
Go big or go home! This high resolution 3D printer from Makerbot is probably every engineer's or engineer at heart's wet dream. It fits on every desk and can produce highly detailed 3D objects. If you are some sort of designer, inventor or eager to print your own household objects, then the Replicator is just the right toy for you! Print prototypes or design models and, once finished, print a coffee cup and gaze at your creation while sipping your coffee.
Price: $1,999