Welcome to this complete guide on how to turn off a PS4 account without the system. This guide will show you step-by-step how to deactivate your PS4 account if you no longer have access to your system but still need to do so.
We know how important it is to keep track of your PlayStation account and make sure it's safe, so let's get right to it and find out how to turn off your PS4 account without the system.
How to Deactivate PS4 Account Without System?
To make sure your PS4 account is no longer linked to the system and you can disable it without the system, you have to take a few important steps. By turning off your account, you can stop other people from getting into your personal information and keep it safe. Let's take a closer look at the process.
Step 1: Accessing the PlayStation Network Website
Start by going to the official PlayStation Network (PSN) page. Use your favorite online browser to go to https://www.playstation.com/. This is the main spot for all things PlayStation-related.
Step 2: Logging in to Your Account
On the PlayStation Network page, look for the "Sign In" button and click on it. Enter your personal information, such as your email address and password, to sign in to your PSN account.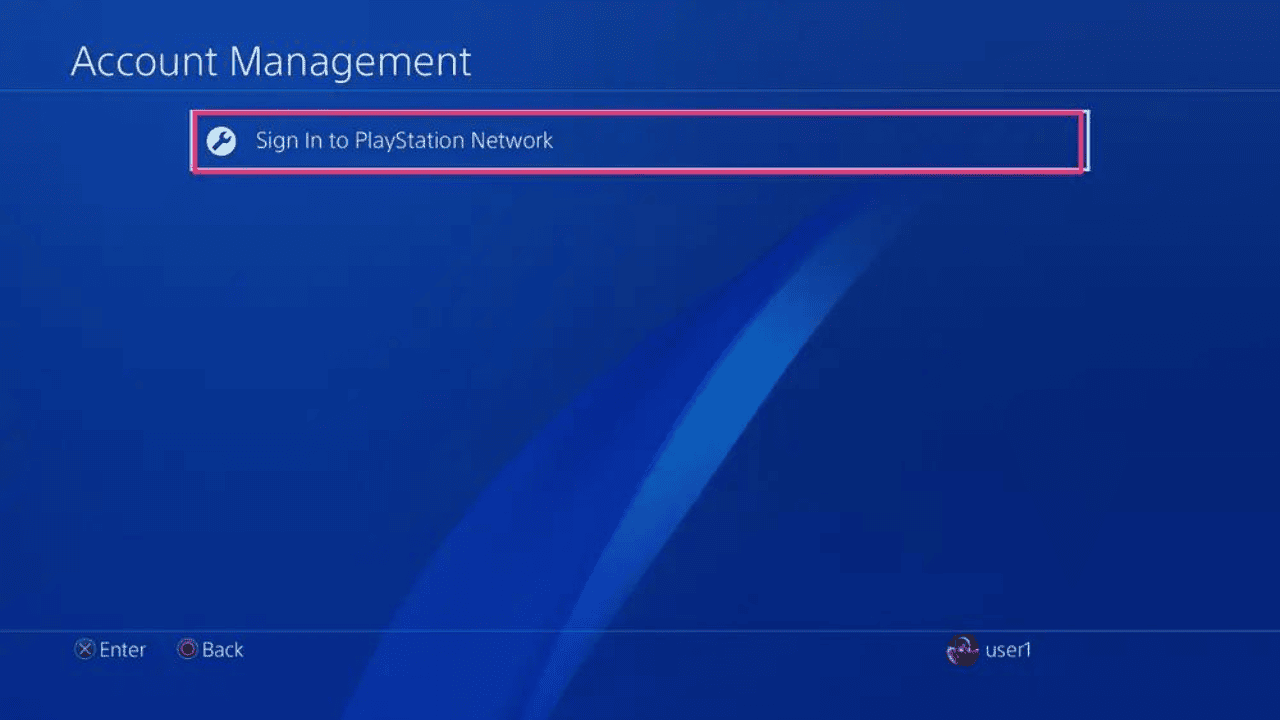 Step 3: Go to the Account Settings Page
When you successfully sign in, you will be taken to your account's homepage. Find and click on the "Settings" or "Account Settings" tab. This will take you to the page where you can manage different things in your account.
Step 4: Deactivating Your Primary PS4
In Account Settings, there is a setting called "Activate as Your Primary PS4." If you click this button, your main PS4 will start to shut down.
Step 5: Confirming Deactivation
You'll see a message asking you to confirm that you want to turn off your main PS4. Make sure you carefully read the message and understand what will happen if you do this. When you're ready to move on, click the "Deactivate" or "Confirm" button.
Step 6: Making Sure the Deactivation Worked
When you turn off your main PS4, you'll get a message to let you know that it's been turned off. This means that the old device is no longer linked to your PSN account.
Other Things to Think About
Deactivation Limitations
It's important to know that you can only turn off your main PS4 so many times in a certain amount of time. Sony, which makes PlayStation, has put rules in place to stop people from abusing it. Most of the time, every six months you can delete your account on one PS4.
Online Account Management
It's important to handle your account even if you can't get to your PS4. You can easily change your security settings, how you pay for things, and more on the PlayStation Network page.
Safety Measures for Accounts
The best way to protect your PSN account is to use two-factor identification (2FA). This extra security measure adds an extra layer of safety by needing a verification code in addition to your login information. By using 2FA, you can make it much less likely that someone else will get into your account without your permission.
Why Would You Want to Deactivate Your PS4 Account?
There are many reasons why someone might want to delete their PS4 account. Here are a few common examples:
Selling it or Giving it Away
If you're selling your PS4 or giving it to someone else, stopping your account makes sure that the new owner won't be able to see your personal information or make purchases with your account.
Getting a New Game Console
If you're getting a newer PlayStation system, like the PS5, you might want to deactivate your account on the old one to make sure your account is linked to the new one.
Account Security
You can deactivate your account to protect your personal information and game character if you think someone else is using it without your permission or if you've lost your console and don't want other people to use it.
Managing Multiple Consoles
If you have more than one PS4 system and want to switch your main console to a different one, you may need to deactivate your account on your current main console before you can activate it on the new one.
Remember that turning off your PS4 account doesn't delete your account or any information that goes with it. It just breaks the link between your account and a certain console, so you can use different devices to manage your account or keep your account safe when you're not using a certain console.
Conclusion
Congratulations! You now know how to close a PS4 account without using the system. Follow the steps in this guide to protect your account and make sure your personal information is safe. In conclusion, you need to know how to disable a PS4 account without the system if you want to keep control and security over your PlayStation Network account.
By following the steps in this guide and using the tips for managing your account, you can control your account, keep your personal information safe, and play games in a safe way. To protect your PSN account even more, you should put steps like putting on two-factor authentication at the top of your list.
Also Read: How to Update Game on PS4 Automatically and Manually
Also Read: How to Discord on PS5 and on PS4 Within Minutes
Also Read: How to connect ps4 controller to pc bluetooth
Also Read: How to install PS4 Remote Play on any Android phone or tablet
Frequently Asked Questions
Q: Can I turn off my PS4 account if I'm not connected to the internet?
A: No, you can't use the PlayStation Network page to close your account if you're not linked to the internet. If you can't connect to the internet, you'll need to connect your computer to a network to turn it off.
Q: Will my saved game data be lost if I deactivate my main PS4?
A: No, you won't lose your saved game data if you log out of your main PS4 account. Your game score, awards, and other data will not change. But you should always back up your information just in case something goes wrong.
Q: Can I use a different device to sign in to my PS4 account?
A: After deactivating your main PS4, you can use another machine to restart your account by following the activation steps on that machine. Remember that you can only use your account on different platforms a certain number of times in a certain amount of time.