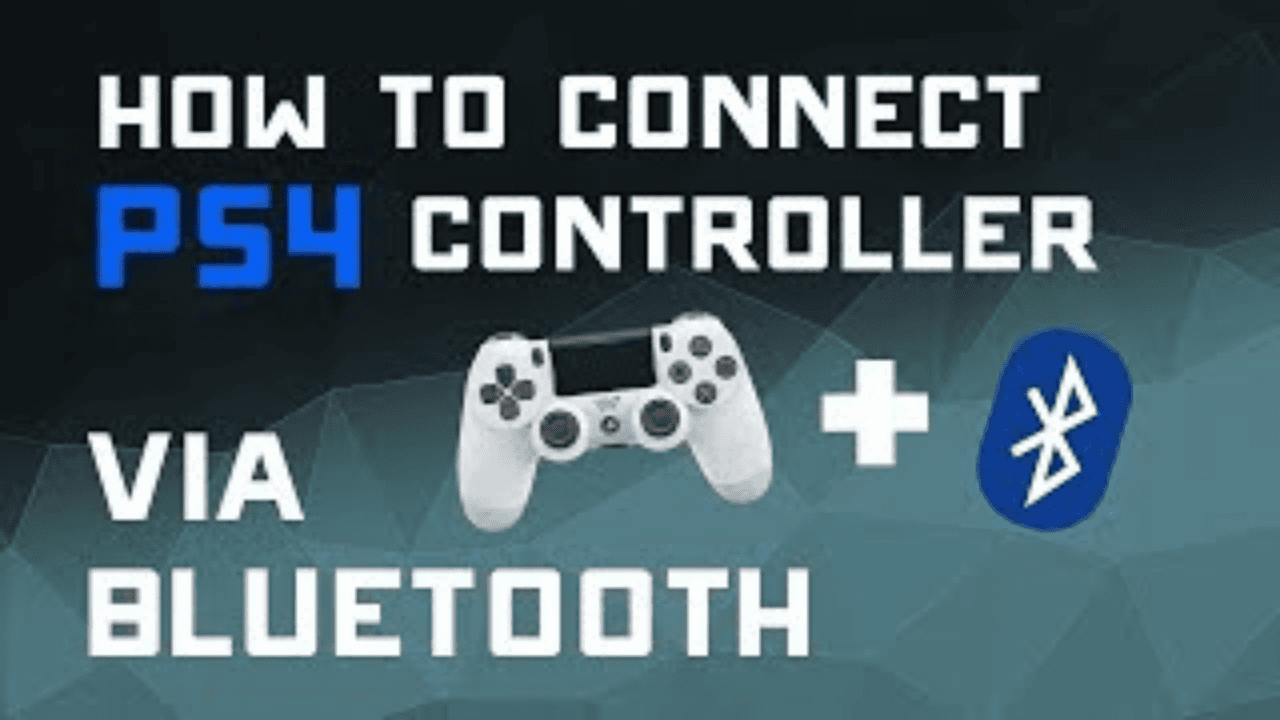 How to connect ps4 controller to pc bluetooth. Great as it is, the DualShock 4 is exclusive to the Sony PlayStation 4. That rules out the possibility of using it with PC games, at least on paper. Don't worry; PCs are so robust and adaptable that almost any accessory will function with a little tweaking. Learn to link your DualShock 4 to your computer in this guide.
Here's a tutorial on how to link your DualSense to a PC so you can utilise the most cutting-edge PlayStation controller. To your relief, it's essentially the same procedure as with the DualShock 4. On PC, the DualSense's unique capabilities, such as adjustable triggers and nuanced haptic feedback, are inconsistent at best.
The Connection Itself
The DualShock 4 may be linked to a computer in two different methods. Both wired and wireless connections are supported, however they must be set up slightly differently than on a PS4.
The Wired Method
Using a USB-to-micro-USB cable, connect your controller to a computer.

That's it, as far as connecting the controller goes. We'll talk more about fixing it shortly.
The Bluetooth Method
Press and hold the PlayStation and Share buttons for three seconds, or until the DualShock 4's light bar begins double flashing, while the controller is off (you can tell by the light bar not lighting up).

You may launch your computer's Bluetooth settings from the system tray.

To connect a Bluetooth or other device, select it.

Choose Bluetooth from the menu.

If prompted, choose the DualShock 4 controller.
Getting the Gamepad to Work
Due to the nature of the DualShock 4's communication with your PC, plugging it in is only the beginning. Microsoft's XInput is used by the vast majority of modern Windows games as the interface for Xbox 360 and Xbox One controller inputs. Since the DualShock 4 does not transmit XInput commands, a wrapper is required to convert its inputs into a form that your PC can understand. Options like DS4Windows and Steam's controller compatibility settings are available.
Using your PlayStation 4 controller with your PC
PlayStation Now, the streaming game service that brings PS3 and PS4 titles to your computer, is one of the most common reasons you might wish to utilise a DS4 controller with a PC. The PlayStation Now app can be downloaded and set up after the DS4 has been connected.
DS4Windows is a great option if you want to utilise your DS4 in a variety of non-gaming contexts, such as those that normally need an Xbox controller. Before installing DS4Windows, I associated my DS4 controller with my PC using Bluetooth; however, any pairing method should function.
Visit DS4Windows, go to its repository on GitHub.

To get the most recent update, open its ZIP file.

Then, I'd recommend saving your work.

When the download is done, select the Open option.

To launch DS4Windows, simply double-click the icon.

If you're using Windows, just double-click the DS4Windows icon.

A window will pop up, and you may choose an installation method.

Click Step 1: Install the DS4 Driver.

You can close the window by selecting Finish.
In order for my controller to show up in the list of connected devices, I had to restart DS4Windows. Once an Xbox controller is detected, a prompt should appear to inform the user that the controller is being configured. Because of this, your computer has been effectively deceived, which is excellent news. The on-screen buttons will still be specific to the Xbox hardware, but the DS4 can be used anywhere an Xbox controller would ordinarily be used.
Using your PlayStation 4 controller with Steam
Recently, Steam added native DS4 support, and some PC games even have additional DS4 support and settings that can be adjusted right in-game.
Through Steam's Options menu, the DS4 can be set as the default controller.

Steam can be launched from the computer's main menu, desktop, or taskbar.

All you have to do is press the Steam button.

Achieve this by selecting Preferences.

Any device that requires a click to operate.

Select the Controller's Global Defaults menu.

For help setting up your PS4, select the corresponding link.
Because of this, you may use the DS4 with any game or software that supports Steam controllers, and your PC will think it's an official Steam Controller.
Also Read: 
Far cry 6 is free for PlayStation and pc, For a limited period of time
Latest PlayStation 5 beta adds new features, including 1440p video setting
Gamescom opening night live: Here's Where To Watch (And What To Expect)
FAQs:
Q1: How can I pair my PlayStation 4 controller with my computer running Windows 10 through Bluetooth?
To enable Bluetooth in Windows 10, open the Settings app from the Start menu, choose "Devices," and then click "Bluetooth." If the DualShock 4 is ready to be paired, it will show up as a "Wireless Controller" in this menu. When you find it, click the "Pair" button to start connecting it to your computer.
Q2: Where can I find instructions for wirelessly linking a PS4 Dualshock to a PC?
Keep the Share and PS buttons pressed in on the controller until a light appears.

A flashing dongle indicates that the button has been pressed.

You might also use your computer's Bluetooth settings to link a controller.

The process of pairing should be automated.

Please do not disconnect the adapter as it will retain the previously established connection.
Q3: Can I link my PS4 controller wirelessly?
To connect a Bluetooth device to your PS4, open the Settings menu on the home screen. In either case, you'll need a PlayStation 4 controller. When you're ready, go to Settings > Bluetooth Devices and look for the PS4 pad to select it.
Q4: Is it possible to use a wired PS4 controller with a computer?
The PlayStation 4 controller, like the Xbox One controller, may be connected to a computer by microUSB connection. Wait for the computer to finish installing the drivers, which should just take a few minutes.
Q5: Is it possible to utilise a mobile device as a PC game controller?
Connect your computer and mobile device by activating Bluetooth on both and launching the appropriate apps. For Bluetooth mode, open the mobile app's menu and select the Connect button. At this time, your phone's list of connected devices will appear. Select the desktop you wish to use as a controller, and your phone will immediately become functional for this purpose.