How to Take a Screenshot on Windows 10 Using shortcut Keys and Snipping Tools
How to take a screenshot on windows 10? There are various options in Windows 10 for taking screenshots of your full computer screen or just selected areas of it. The "PrtScn" button on your keyboard is the quickest way to take a screenshot in Windows 10. To take screenshots of sections of the screen, you can use a variety of key combinations. Microsoft also includes a Snipping Tool that allows you to customise screenshots and doodle on them. By using the Windows + G keyboard shortcut while playing a game, you can take screenshots. If you need to capture a snapshot of something on your computer screen, Windows 10 provides a number of options.
Whether you want to preserve the full screen or just a portion of it, we've compiled a list of the most frequent methods for capturing a screenshot in Windows 10.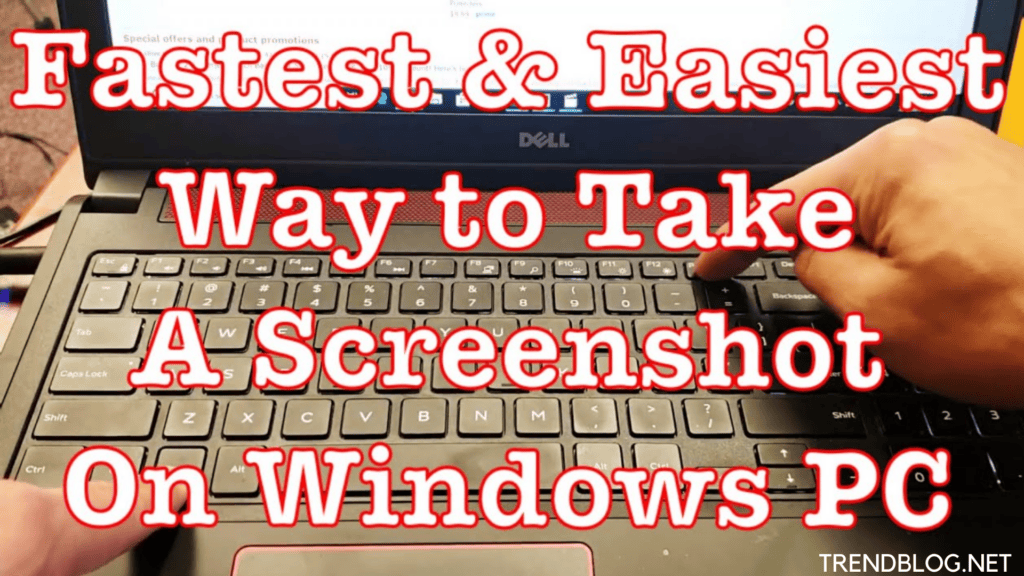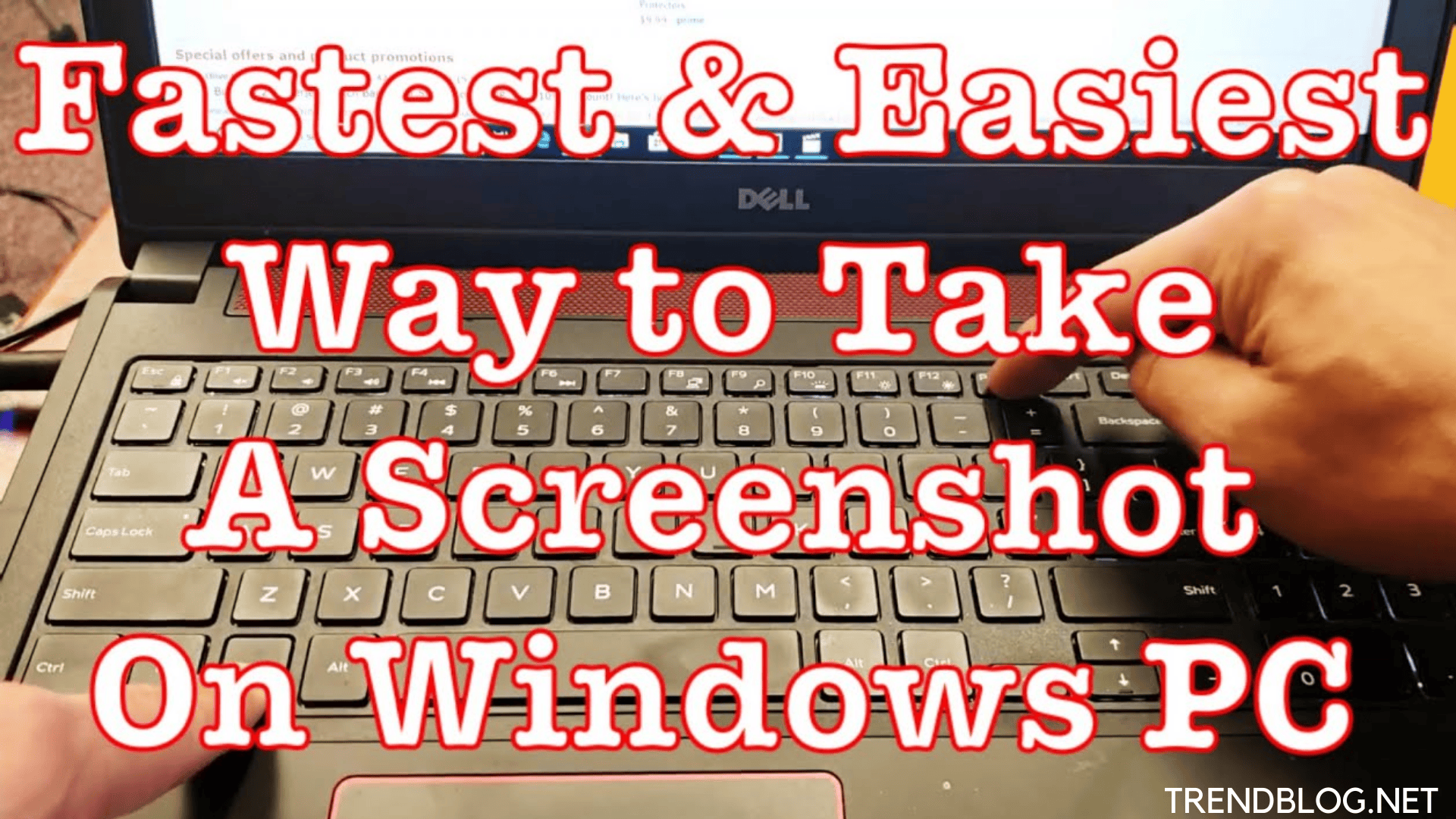 How to use the PrtScn key in Windows 10 to snap a screenshot
Simply hit the "Print Screen" key on your keyboard to save a copy of whatever is now on your computer screen. It's commonly called "PrtScn" (or something similar) and can be found in the top row, next to or among the Function keys.
You may need to use the Function key on some keyboards (especially laptops) to activate Print Screen (in other words, hold the Function key and then press PrtScn).
There are multiple PrtScn variants on Windows:
PrtScn should be pressed. The full screen gets copied to the clipboard. You can paste the screenshot into any image-viewing tool, such as Paint or Microsoft Word.
Press Alt + PrtScn at the same time. The active window is copied to the clipboard, which you can then paste into another programme.
Hold down the Windows key while pressing Shift + S. The mouse pointer will change and the screen will fade. You can select an area of the screen to capture by dragging. You can paste the screenshot into another programme after it has been copied to the clipboard. (This shortcut only works if you have the most recent version of Windows 10, known as the Windows 10 Creators Update, installed.)
Press the Windows key + PrtScn at the same time. The full screen is saved as an image file. It's under a subdirectory called "Screenshots" under the "Pictures" folder.
How to use Snipping Tool on Windows 10 to snap a screenshot
With Windows 10, Microsoft offers Snipping Tool, a far more flexible screenshot application.
You can take a screenshot with Snipping Tool and save it as an image file without first pasting it into another programme.
From the Start menu, select Snipping Tool.

Select the type of screenshot shape you want from the "Mode" drop-down menu, which includes full-screen, rectangle, and free-form options.

When you click New, your screen will go black. The screenshot can then be created with the mouse. In the Snipping Tool window, the screenshot will display.

If you want to add something like a tooltip that appears only after a mouse movement, you may use the Delay menu to determine how long to wait before capturing the screenshot.

After you've taken your snapshot, you can annotate it with the sketching tools if you want to.

When you're finished, go to "File" and then "Save As" to save the screenshot to your computer.

You may also copy the image to your clipboard by clicking the copy button in the Snipping Tool window, which appears like two pages stacked on top of each other.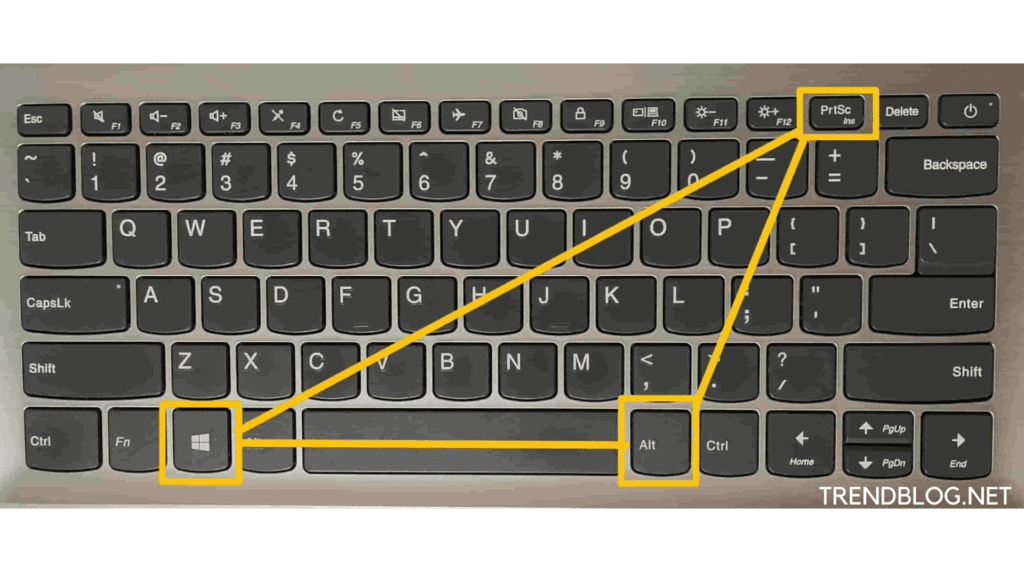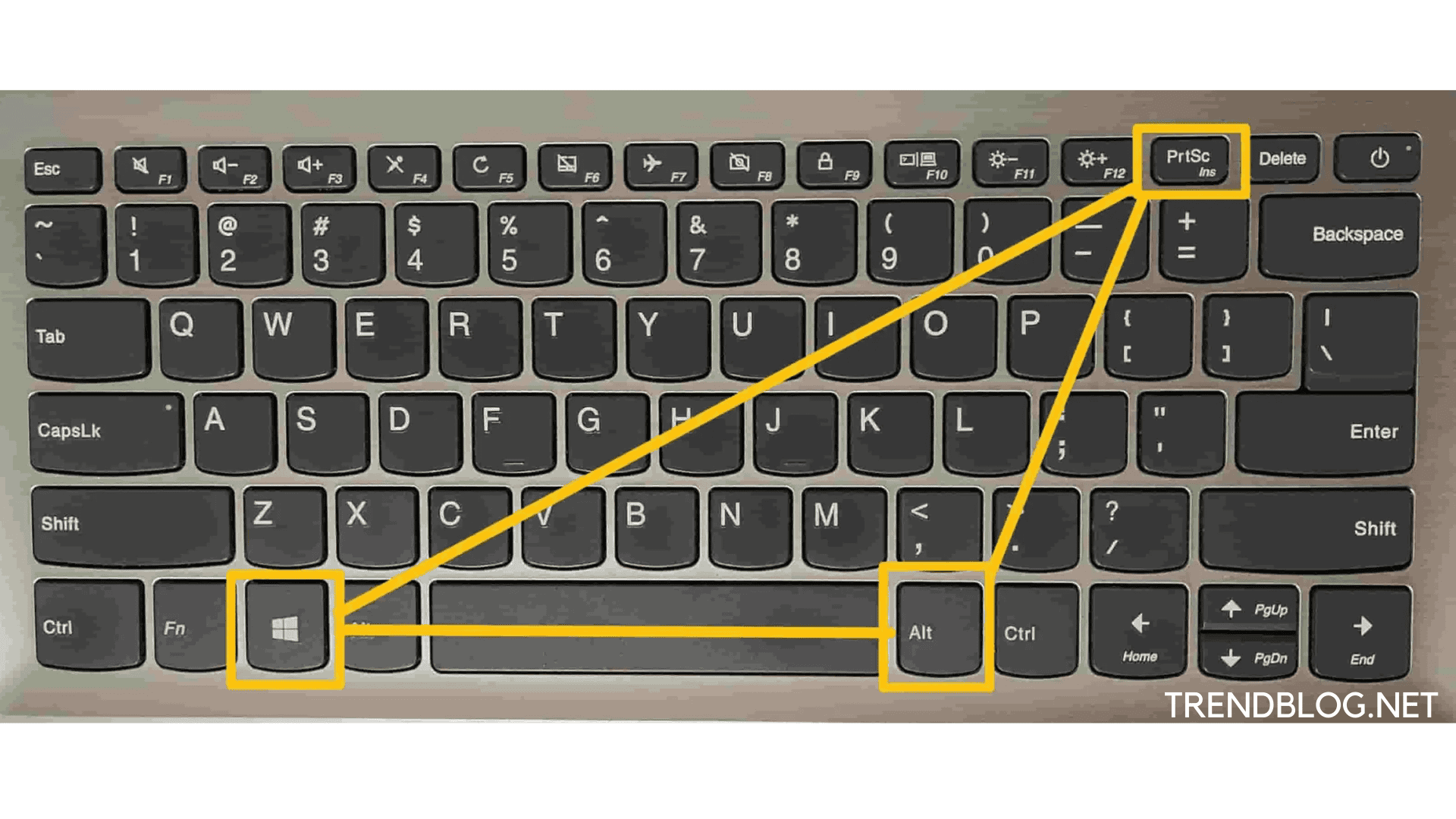 How to use the Game Bar in Windows 10 to snap a screenshot
The Game Bar is a screenshot and video recording overlay that you may use in most Windows games. Here's how to put it to use:
From the Start menu or the Xbox Console Companion software, start a game.

Press the Windows key + G while playing the game. The Game Bar overlay should now be visible.

To take a screenshot, click the camera icon or use the keyboard shortcut Windows key + Alt + PrtScn.
The snapshot will be stored to a subfolder called "Captures" in the "Videos" folder.
If you're playing a game on Steam, you can also capture a screenshot by pressing F11. It will be saved to your Steam screenshots folder.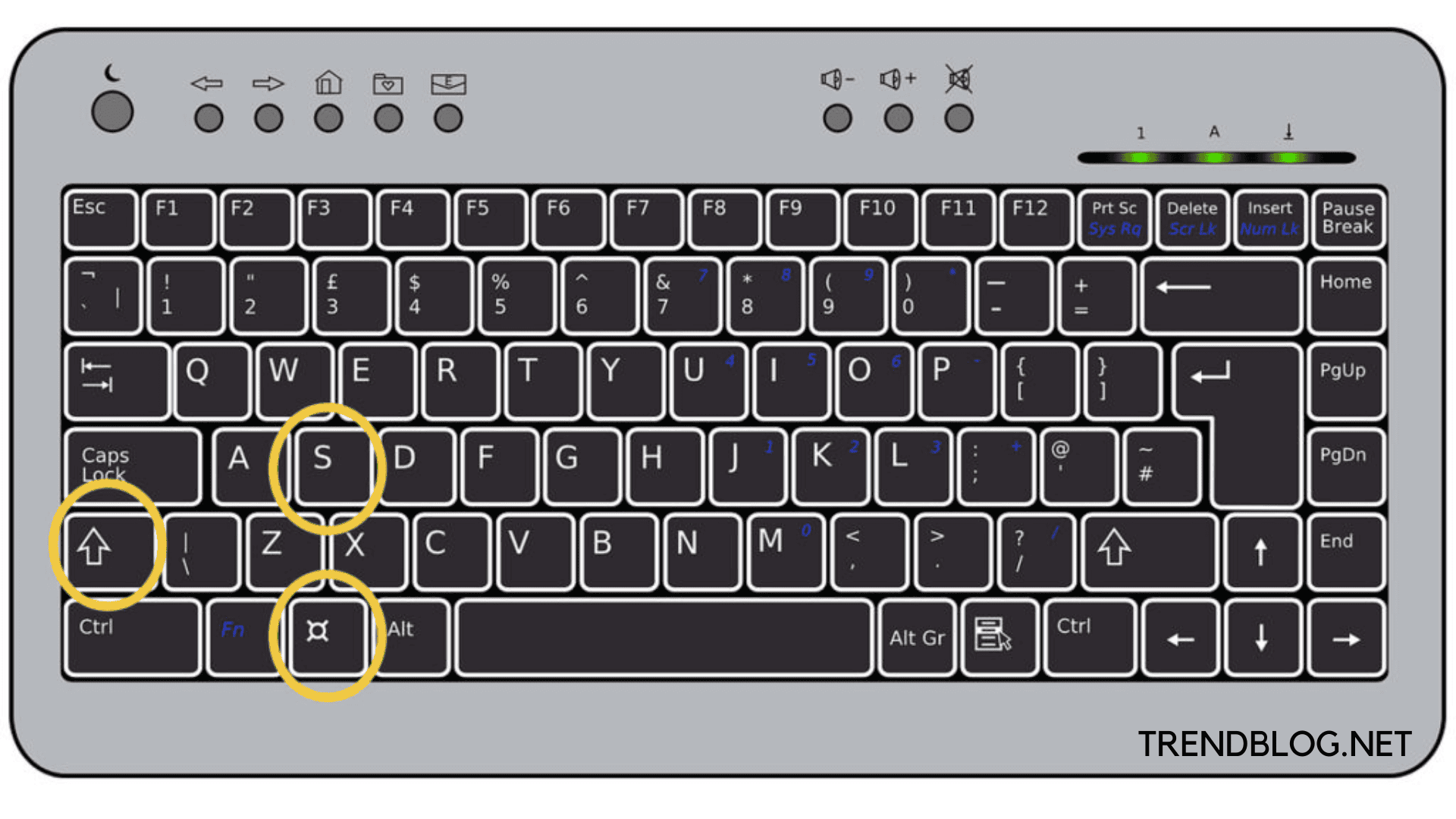 Also read:
Guide for How to Cancel Youtube Tv Using Android, iPhone, Computer
How to Make Mac Dark Mode: Make Apps and Features Interact Dark Mode
How to Hide Amazon Orders: Element of Surprise Your Orders: 2022 Updated
All About iPhone 14 From Body Design, Camera Technology to Crash and WiFi Detections
FAQs:
Q1: On my laptop, how can I snap a custom screenshot?
Ctrl + PrtScn are the keys to use. The entire screen, including the open menu, turns grey. Select Mode, or select the arrow adjacent to the New button in prior versions of Windows. Choose the type of snip you want, then the portion of the screen capture you wish to capture.
Q2: Can I take a screenshot?
To capture a screenshot on Android, tap and hold the Power button until the menu appears, then select Screenshot. If the programme does not impose a screenshot restriction, the image is saved to Device > Pictures > Screenshots by default.
Q3: What is the best way to snap a screenshot without asking permission?
Making use of Google Assistant
Open the app that won't let you take a screenshot.
To use Google Assistant, press and hold the Home button or slide up from the bottom left or right corner.
Select What's on my Screen? from the drop-down menu. You can type it or say it if it doesn't appear.
Then, on the Share screenshot icon, press.
Q4: Is it possible to take a screenshot because of a security policy?
An organisation or the phone manufacturer may have placed a restriction on taking screenshots: If you're using an Android smartphone provided by your employer or school, it might have a device- or account-based restriction that prevents you from taking screenshots for security reasons.