Now that we are in the fifth month of this years, many leaks about the next big things have started showing up. Most of the leaks are encompassed around the next flagship by Samsung or the next iPhone by Apple. The battle between Android and iOS lovers is impossible to conclude. However, Apple fanboys are pretty rejoiced as the upcoming iPhone 7 will come out of wraps in September. The latest rumour about the Apple iPhone 7 is about its design. The leak suggests that the device might look a lot like its predecessor, the iPhone 6s.
Even though these leaks are not the last word on the design but many reports have suggested likewise. Going by what Apple does every year, the company introduces a new design with every version of the device (excluding the "S" versions). Surprisingly, most of these leaks have shown the design that resembles the iPhone 6s. The new leak has revealed a schematic design, which reveals the shape and dimension of the rear of Apple's upcoming iPhone. Interestingly, the design also shows the much-talked about 3.5mm audio jack.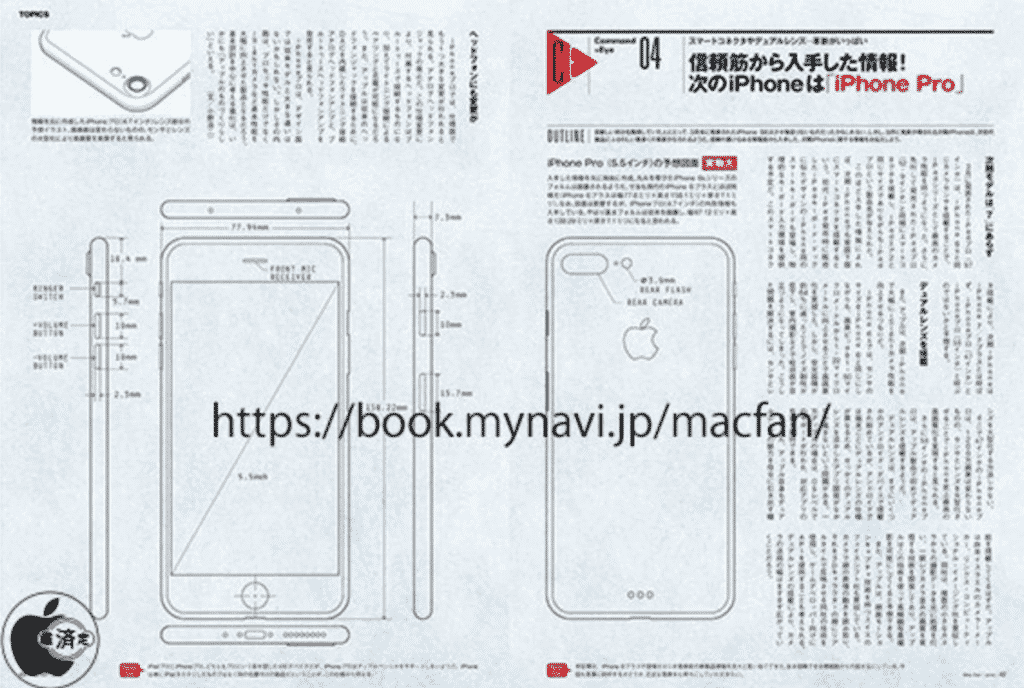 Apple iPhone 7 might ditch the Smart Connector
Also, according to the reliable Apple news source, Macotakara, the 'Smart Connector' might not be a part of the iPhone 7. The port used to come handy for connecting accessories such as keyboard. It also used to double up as an alternative charging port for the device.
The camera position stays the same, which means that it might not feature a dual-camera setup. But it does have room for a dual-LED flash. The back dimension of the schematic image is 138 mm tall and 67 mm wide, which is exactly like the iPhone 6. However, these dimensions do not reveal how thin the upcoming device would be. Many of the past leaks also suggested that it would be thinner and lighter than the iPhone 6s and with a stronger battery.
Well, to conclude, these are just leaks so we better take them with a pinch of salt. More leaks and information will show up on the internet before we witness the official announcement of the Apple iPhone 7. Stay tuned with us for more information about the alleged device.