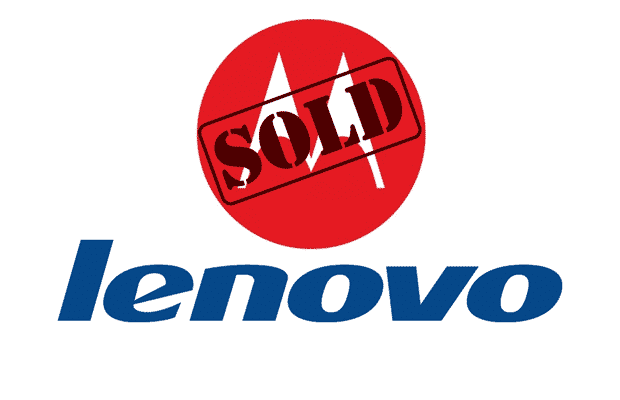 Google Sells Motorola For $2.91 Billion To Lenovo
Google's CEO Larry Page has confirmed that Google signed a deal to sell its previously acquired Motorola Mobility to Lenovo, the largest and fastest-growing PC manufacturer in the world. Just two years ago Google has bought Motorola Mobility for $12.5 billion, and is now selling the company at a $9.59 billion loss.
However, if looked at closely, Google didn't lose money with that deal.
"Motorola had ~$3B in cash when acquired. Google previously sold their set-top box unit for $2.35B and realized about $1.7B in tax benefits from previous losses. However since acquiring it has taken $1.038B in losses, which is $0.67B post-tax. There will be another write down for the lost goodwill less the value of the remaining IP that should be worth very approximately $1B.

So including the $3B from Lenovo, they recouped approximately $10.4B of the initial $12.5B purchase price." – absherwin, Hacker News
It's much bigger than that
Selling Motorola, Google keeps all the important patents which were the main reason to buy Motorola in first place. All other 2,000 patents will go over to Lenovo, including a licence for the remaining ones.
It's also noteworthy that Google is planning to sign a patent-exchange deal with Samsung, which might have played a role in the Motorola deal.
By handing over Motorola to Lenovo, Google might just have started an attack Apple's position on the Chinese smartphone market. Lenovo already has a strong presence in Asia and will be more capable to fight Apple in the battle to take over the Chinese market, since the company is now a bigger part of the Android ecosystem, while Google sits back and observes.
Well played, Google.