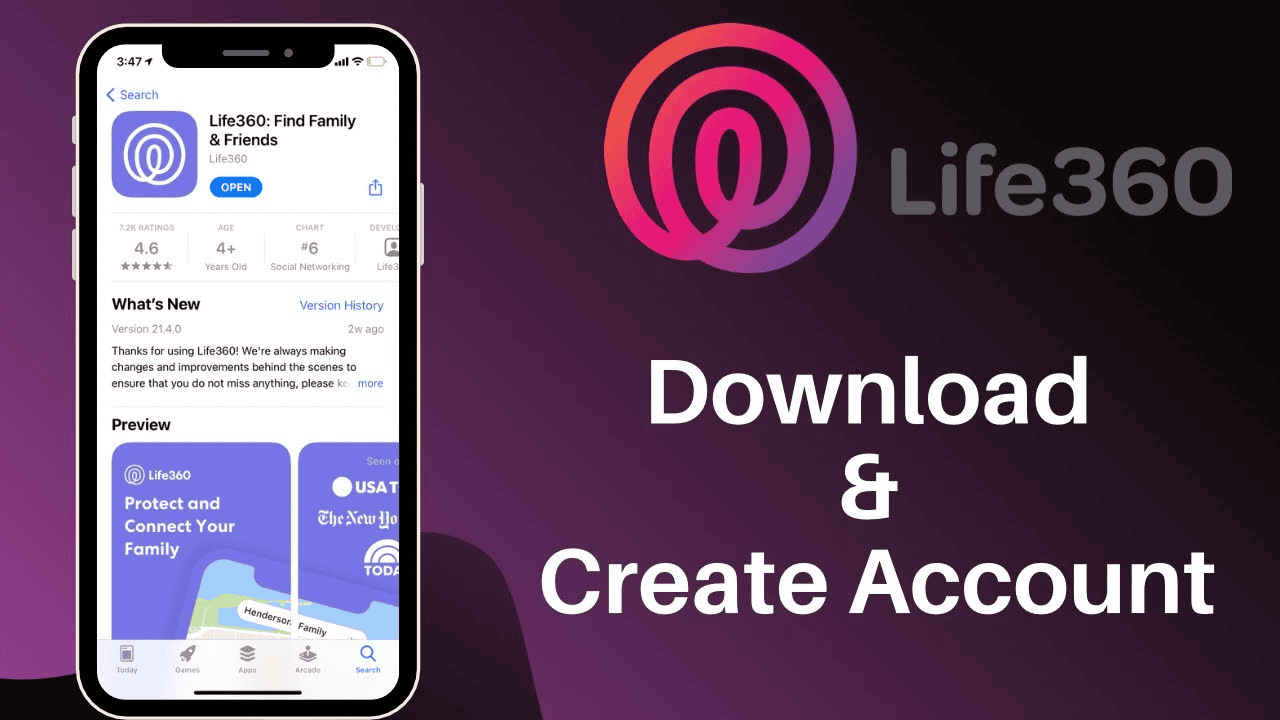 How to install life360 on iPhone
Life360 is one of the most popular family location tracking apps on the market. It's used by numerous families to ensure their loved ones' safety and to avoid tedious, time-consuming texting. Instead of having your child explain where he or she is, just take a look at the map within the Life360 app and that's it. Although the app doesn't necessarily have to be used by families, its main purpose is helping parents track their children. Here's how to set up Life360 on your kid's phone.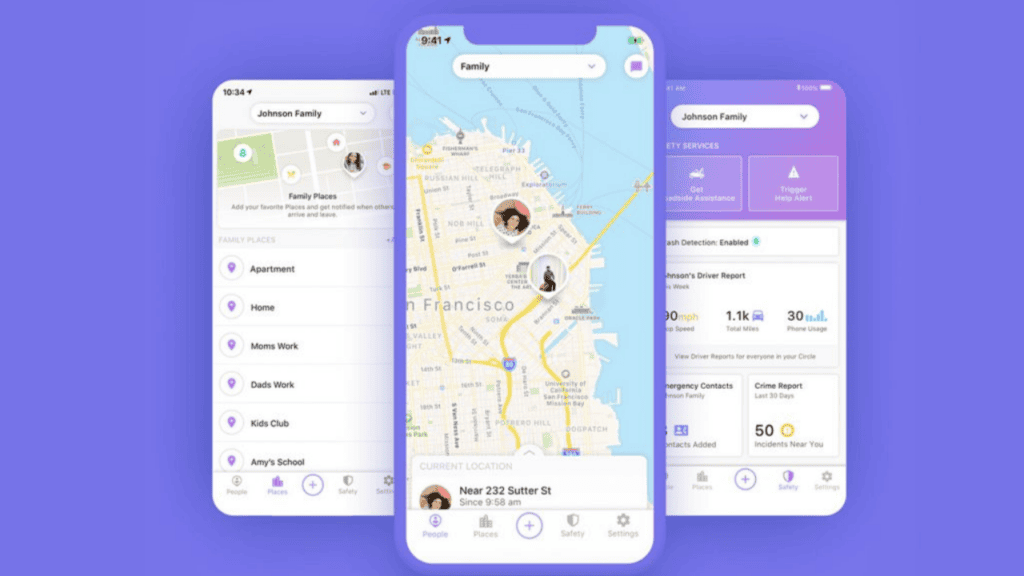 How to install life360 on iphone
Adding a Family Member
The general idea behind Life360 is something called 'a circle'. Essentially, the circles are what makes this app family-friendly. They guarantee that a random stranger won't be able to simply appear in your circle, learning about your loved ones' location info.
The only way to join a circle is to be invited in by a registered user. This is done exclusively in-app and you have to have a registered account to do it. To download the app, visit the App Store or Google Play, depending on whether you're using Android or iOS. To register your account, you'll have to provide your email address, phone number, and create a strong password.
Launch the app by tapping on its icon after you've downloaded it and created an account. A map will appear and show your present circle on it. Depending on the software version you're using, the bottom of the screen will either have a Plus icon or a button labelled Invite New Members.

You'll then be given an invitation code to distribute to your family members so they may join your circle.

Select Send Code, then select the platform you want to send it from. Next, simply tap Send after entering your child's phone number. They will receive the invite code and the download link for the app as a result.
Joining the Circle
You can now work with your child's phone instead of your own. Use your phone to access the message you just sent. To download the application, click the following link. Install Life360 on your child's phone, then have them register. You'll need to supply their name, email address, and phone number in order to do this. You will then be required to input the invitation code that was supplied. To complete the basic Life360 setup on their phone, copy it, paste it, and accept the invitation into the circle.
Advanced Setup
Your child's Life360 family circle should be set up if you properly followed the instructions. At least on a fundamental level. Setting up the Places feature should be one of your top priorities when it comes to the advanced setup. You should be familiar with the Check-in functionality in order to comprehend the locations feature.
Check-ins
You can instruct them to use the Check-in option, which will essentially ping everyone in your circle to let them know your child has arrived at their destination, if you want to know if they have. This function still needs to be used manually by your child even though it is simple to find and just a few clicks away. However, kids often forget things and don't care if you're worried, as a parent.
Places
For this reason, the app has a function called Places that essentially lets you choose a few places so that you can be notified if a circle member visits them. The same is true for when they leave the location; you can select to be notified of this as well.
It's easy, quick, and simple to set up a Place. Tap Places under Places on the Menu screen of the app, then choose Add Place. You have two options when adding a location: either enter the precise address or use the map to find it. Now, just say the place's name (typically school, kindergarten, library, gym, etc.). Finally, choose Save. After that, you may customise each location's alert and notification settings.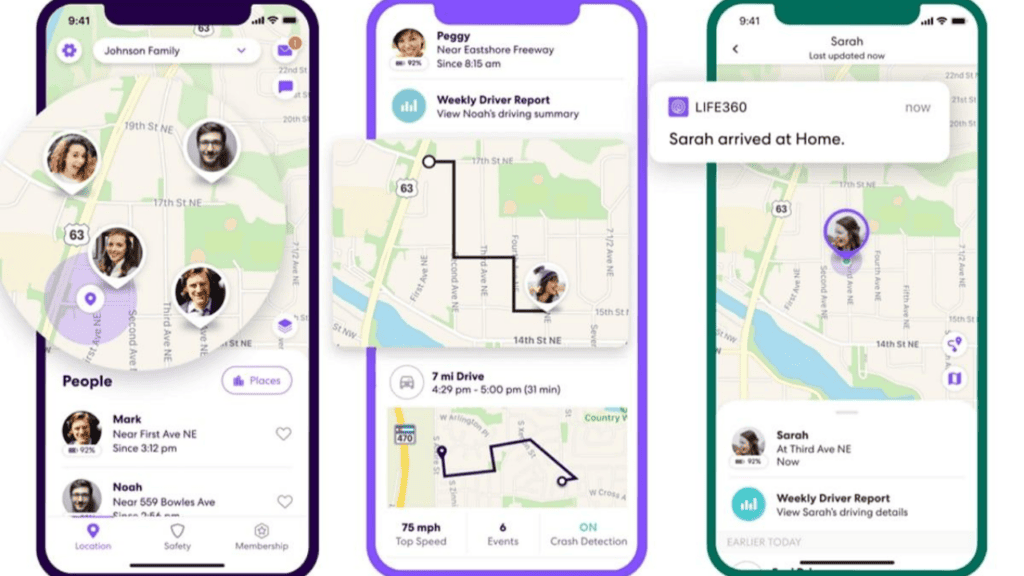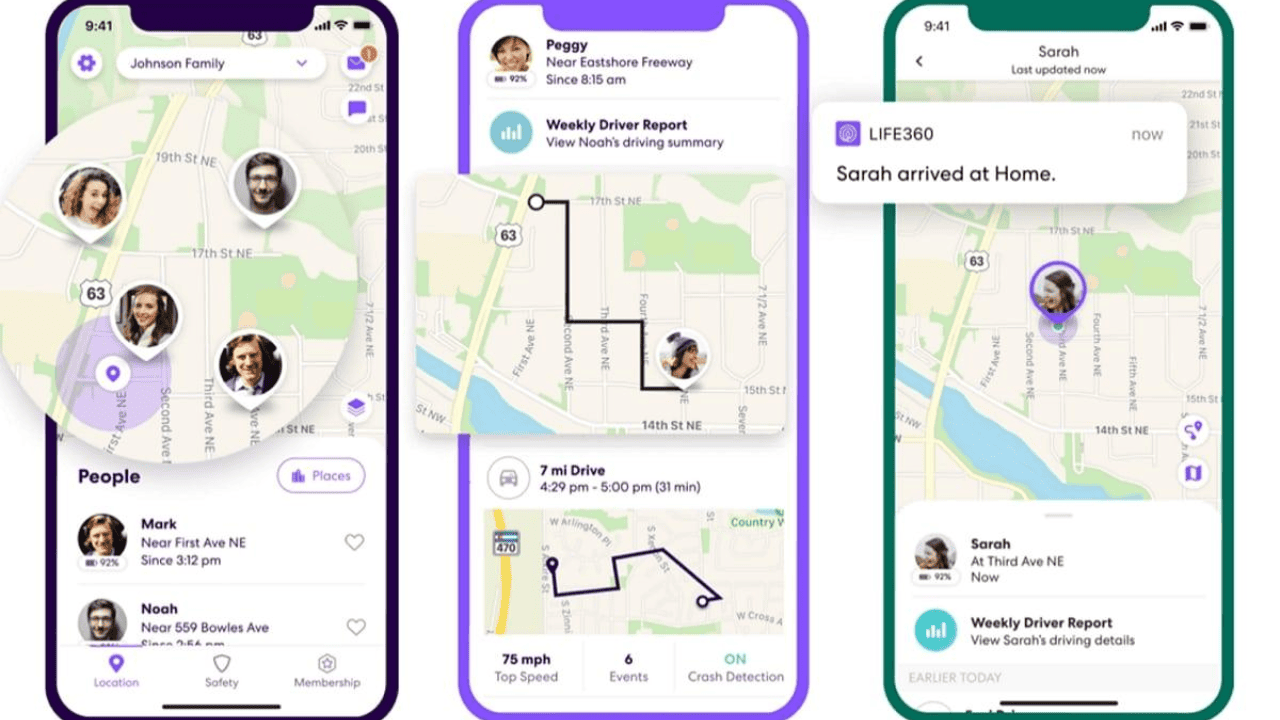 What to Explain to Your Kid?
Your child has to comprehend a few things about Life360 in its whole. You must first stress how crucial it is for them to check in, especially if they're visiting a place they don't frequently visit. Next, you should clarify that they are unable to just turn off their phone and excuse themselves by claiming that their battery ran out or that there were network problems. No. This app is far more intelligent than that. One is that it genuinely displays the battery level for each and every member of the circle. Additionally, the app will state that your child is out of network range.
Tell your child that this app cannot be used to trick you because the creators have programmed it to detect such attempts. In fact, Life360 is one of the most widely used apps out there because of this.
Can you download Life360 on iPhone?
Both Android and iPhone smartphones can use the Life360 app. So, if one of your family members has an Android phone and you have an iPhone, you can both utilise Life360! The Drive Detection technology from Life360 has its own needs for hardware: GPS, an accelerometer, a gravity sensor, and a gyroscope are required on devices.
You're essentially prepared to go once you've created their account and finished with all the advanced adjustments and settings. Now all you have to do is demonstrate to your child that they won't be able to conceal their location in such a simple way. Have you personally installed Life360 on your child's phone? Which locations did you add? Please feel free to discuss your experiences in the space below. Kids have a tendency to be a bit mischievous, as you are doubtless aware. They won't listen no matter how many times you ask them to do something. You may use your serious voice, sure, but maybe just do it yourself instead of bugging them to set up their Life360 account and circle presence correctly.
Also Read: 
Steps to Enable Live Activities on iPhone: Fixes why live activities not working
How to Print Text Messages from iPhone using 4 Effective Methods
7 Steps to screen record on iPhone 14 in 2022
How to Factory Reset Apple iPhone 14
FAQs: 
Q1: Can you download Life360 on iPhone?
Both Android and iPhone smartphones can use the Life360 app. So, if one of your family members has an Android phone and you have an iPhone, you can both utilise Life360! The Drive Detection technology from Life360 has its own needs for hardware: GPS, an accelerometer, a gravity sensor, and a gyroscope are required on devices.
Q2: How do I install the Life360 app?
The stock Android app for the shop includes the Life360 app. Simply open the Google Play store by hitting on the corresponding button on your phone's home screen and typing "Life360" into the search field to locate, download, and install this fantastic app. A list of accessible apps will appear.
Q3: Can you put Life360 on someone's phone without them knowing?
Installing the Life360 app will give us your explicit consent to allow someone to locate you via Life360. making an account and logging in. Taking up a request to join a Circle.
Q4: How do I track a family members iPhone?
Select Location after going to Settings > [your name] > Family Sharing and scrolling down.

To share your location with a family member, tap their name. To share your location with more family members, simply repeat this process.
Q5: Is Life360 a free app?
Because it allowed me to oversee both iOS and Android users in my life, I had intermittently utilised Life360's free version throughout the years to manage both iOS and Android users in my life.