How do I find out what my wifi password is? If you have another Windows PC linked to your Wi-Fi network and you forget your Wi-Fi network password, you can recover it. You can use your password to join your Wi-Fi network on another PC or device once you've found it.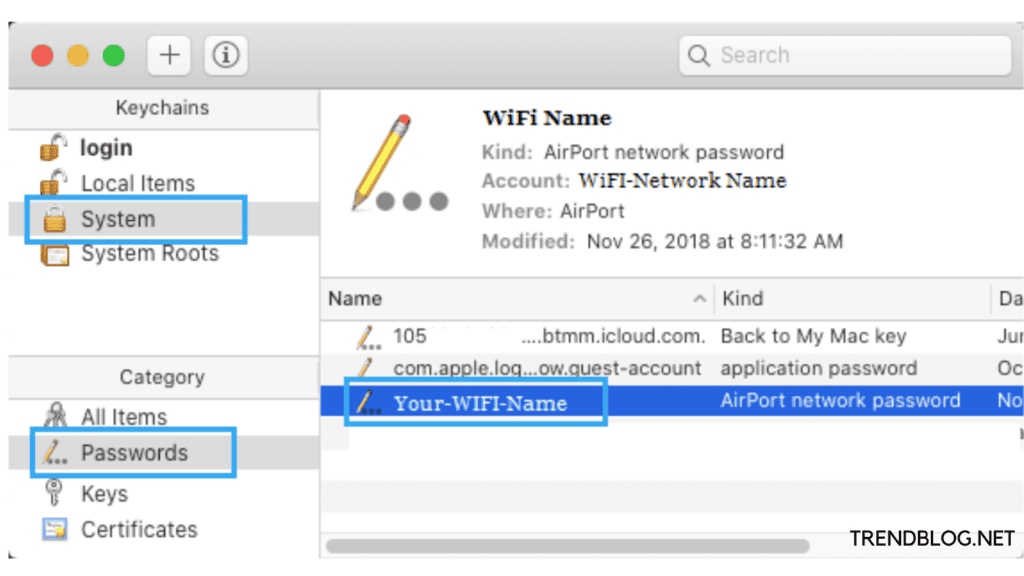 On a Windows PC or Laptop, how to know my wifi password?
It's more frequent than you think to forget your WiFi password. Many people link their smartphone and laptop to their home WiFi network and then forget the password, which is inconvenient when they need to join a new device or share the password with visiting friends and family. The good news is that there are various ways to find out what your WiFi password is if you haven't saved it anywhere easily accessible. On various systems, there are several methods for obtaining the WiFi password of any saved network or router. We'll walk you through a step-by-step guide on how to check the WiFi password on Android, iOS, Windows, and macOS in this article. So, without further ado, let's get this party started.
On a Windows laptop or desktop, there are several techniques to find out a WiFi password. The password for the WiFi network or router to which you are presently connected is easily accessible. 
You can do so by following the instructions below:
Search for Network Status in the Start Menu. Alternatively, right-click the WiFi sign in the bottom right corner of the screen and select Open Network & Internet Settings from the menu that appears.

Now select Change Adapter Options from the drop-down menu. A new window will appear, displaying the Wi-Fi connection.

Double-click the Wi-Fi connection, then select Wireless Properties.

After that, you'll be presented with two options: Connection and Security. Check the Show Characters box in Security. You'll be able to see the password for the WiFi network or modem you're currently connected to using this method.
There's also a technique to find out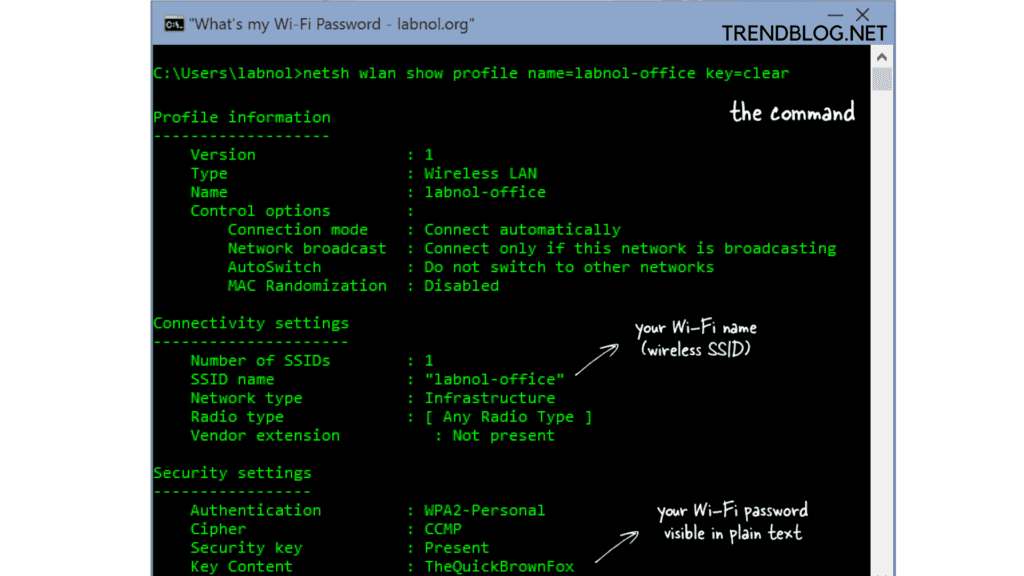 the passwords for the other saved networks on your Windows-based device. 
All you have to do now is follow the steps below:
Type Command Prompt into the Start Menu.

Execute the command below: wlan show profile netsh

You'll get a list of all WiFi networks you've saved. Select the network for which you wish to learn the password, and then run the command: **** key=clear netsh wlan show profile (Replace *** with the network name from the list.)
After that, go to Security Settings and look for the WiFi password for that particular network or modem.
How to Check the WiFi Password on a Macbook
On macOS, there is also a mechanism to find the password for WiFi networks. Keychain Access is a programme included with the operating system. The software maintains track of all the passwords you've saved on your macOS computer. You can quickly find the WiFi password of any WiFi network connected to your MacBook or Mac by using the programme. Here's how to check for WiFi password on macOS step by step:
On your Mac, launch the Keychain Access software.

Passwords is a toolbar option that you'll find on the top toolbar. Select it by clicking on it.

Enter the name of the network for which you need the password in the search field. Double-click the network name after you're finished.

A pop-up window will open, displaying the network's details. Select Show Password from the drop-down menu. Your administrator user credentials will be requested by the system.

You'll be able to see the WiFi network's password once you input your system password.
On an Android phone, how do you get the WiFi password?
Android has a secret feature that allows you to quickly access your WiFi passwords. You might be able to view the WiFi password of the stored networks on your smartphone if you're running Android 10 or later. To do so, you must do the following steps: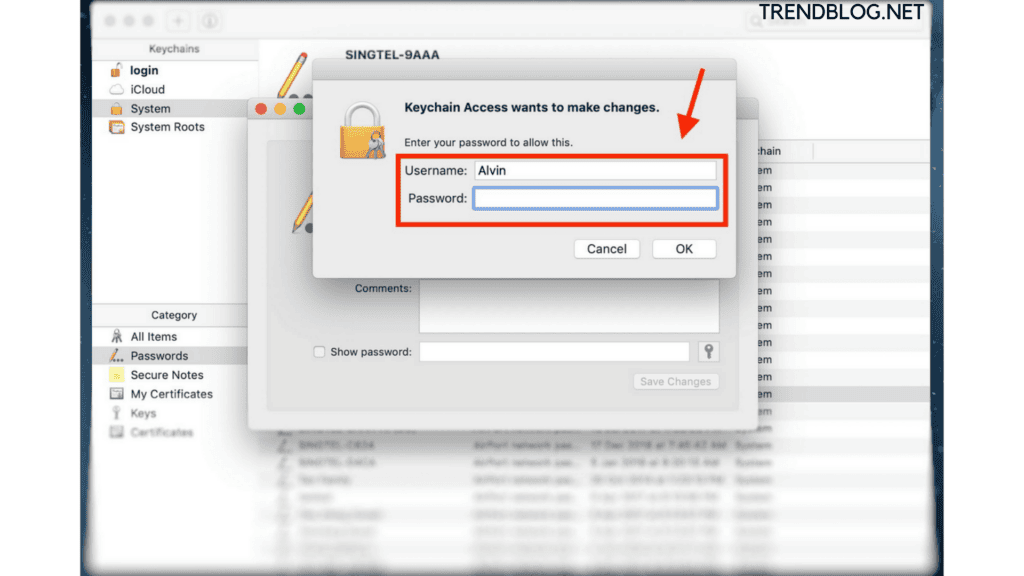 Navigate to WiFi & Network in the Settings app.

Next to the connected or saved network for which you require the password, click either the gear or lock symbol.

Select Share Password from the drop-down menu. To unlock this screen, you may need to use your fingerprint or a pin.

On the screen, you'll see a QR code with the password printed beneath it.

You can either share the password directly or ask the person you wish to share it with to scan the QR code with their phone if it's a hard one.
How to Find the WiFi Password on an iPhone or iPad
It's difficult to find the WiFi password on an iOS smartphone. Because Apple is so concerned with privacy and security, knowing the WiFi passwords of the stored networks on your iPhone is nearly difficult. There is, however, a workaround. However, you will need a Mac to do so. The instruction is incompatible with any Windows laptop or PC. So, if you're using a macOS system and want to check your WiFi password on iOS, follow these steps:
Go to Settings on your iPhone and select the iCloud option. The Keychain option can be found there. Turn it on by toggling the switch.

Return to Settings and enable Personal Hotspot.

Connect your Mac to your iPhone's personal hotspot now. Once the hotspot is connected to your Mac, type Keychain Access into Spotlight search (CMD+Space).

By pressing enter, you can search for a WiFi network whose password you want to know.

There will be a pop-up window that displays the network's details. Select Show Password from the drop-down menu. Your administrator user credentials will be requested by the system.
After that, you'll be able to see the WiFi network's password.
Also read: 
How to Delete Snapchat Account: What You Should know
Let us Know How to Take Screenshots in Laptop From Windows to Mac
[Free] 4 Methods to Put iPad in Recovery Mode: 2022 Updated
How to Make Mac Dark Mode: Make Apps and Features Interact Dark Mode
FAQs:
Q1. What happens if your Wi-Fi password is forgotten?
Go to the Wi-Fi settings on your router's web interface and look for the Wi-Fi password. If your router allows you to view the password, you have everything you need. Otherwise, simply change your password and reconnect with the new one.
Q2. How do I figure out what my WiFi password is?
On an Android phone, how can you find your wifi password?
On your phone, go to "settings," then "wifi."

Choose "saved networks" and then "my home network."

Select the option to share and enter your password.

The wifi password will be written underneath the barcode.
Q3: Without rooting my Android phone, how can I see my Wi-Fi password?
To view your saved WiFi password on your phone without having to root it, go to:
Select Network & Internet from the menu in the Settings menu on your Android phone.

When you click on Wi-Fi, you'll see a list of available Wi-Fi connections.

Saved networks is located at the bottom of the page.