One of the worlds biggest platforms for Bitcoin exchange, Mt.Gox, has filled for bankruptcy protection earlier today. The company has been struggling for the past few weeks. In early February, the company paused withdrawals, claiming they had technical issues.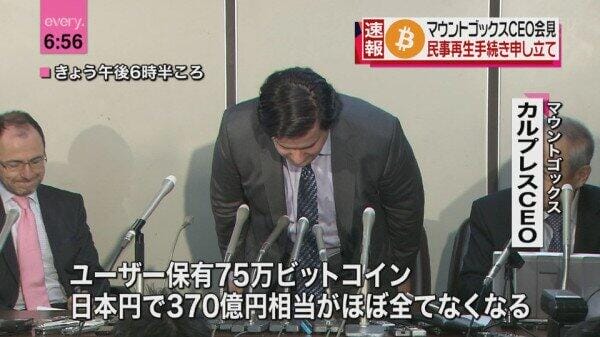 Mt.Gox claims to have $63.9 million in liabilities with $37.7 million of assets at present. The company announced that it lost 850,000 Bitcoins, of which 750,000 belong to its customers. This amounts to about $477 million based on current Bitcoin exchange rates. Mt.Gox says that the Bitcoins were lost "due to weaknesses in the system".
With many customers angry and depressed, it will be interesting to see how the Bitcoin market will develop after this debacle or if it will have any affect on other virtual currencies.