How to buy a TV – Full guide
Buying a brand new TV can be very overwhelming. Whether you have installed a new surrounding audio system that you are looking to test with a 4K TV or you have just bought a PlayStation 5 to enjoy some virtual world, or you are a football or NFL fan who enjoys watching their favorite team in best possible resolution, a good TV choice is the only thing that will bring you maximum joy.  
You will have to consider size, resolution, whether it is 1080p or 4K, do you need OLED or QLED, refresh rate, response time, sound quality, and of course, to top it off, the price.
We will try to break down the basics of what you need to know. But first, we can give you some top-level recommendations. What you should do is to buy what you need! You can easily spend a lot of money on something that you actually don't need, where on the other hand, you can get all flagship features even on low-cost TVs. 
The second thing that you should consider is that you don't buy TV straightaway after release. Their prices are decreasing rapidly and you can benefit from that as well. Think about waiting for Black Friday or some similar discount. In the end, don't forget about some extras. On some deals, you can get a soundbar or even a TV stand.  
Let's take a deeper look.
Size
The first thing you should consider is what size your TV should be. Screen size is measured from corner to corner. Usually, you are given optimum screen sizes for a specific distance, but if that's too complicated for you, find online calculators to find the perfect choice. In the end, you can buy a massive TV for a tiny room and get an immersive experience if you are that enthusiastic.
Screen resolution
Size and distance are also related to a screen resolution or its number of pixels. Most new TVs are either 4Kor full HD 1080p. 4K TVs have four times more pixels, meaning four full HD TVs combined into one. That means they can display more detailed pictures. The problem lies in the content that you are watching. Content these days that you can watch in 4K resolution is minimal. Luckily, the most significant streaming and TV platforms are now providing more and more content in 4K, so if you are worried, you won't make a mistake with a 4K TV. However, if you are on a tighter budget, there is nothing wrong with an excellent 1080p TV. We recommend 4K if possible because it comes in a bundle with HDR (High dynamic range) whether you are using it for movies, gaming, or whatever else. On the other hand, we have cutting-edge 8K TVs that are costly and native content is almost non-existent. As with 4K at its beginning, they will have rapid expansion in the next couple of years.
We have covered easy to understand technicalities. Now we are talking about something more
complicated to understand, but it's worth it.
| | | | |
| --- | --- | --- | --- |
| Resolution name | Horizontal x vertical pixels | Other names | Devices |
| 10K | 10,240×5,760 or 4,320 | None | No consumer products |
| 8K | 7,680×4,320 | 8K UHD | TVs |
| "Cinema" 4K | 4,096x[unspecified] | 4K | Some projectors |
| UHD | 3,840×2,160 | 4K, Ultra HD, Ultra-High Definition | TVs, monitors, projectors |
| 2K | 2,048x[unspecified] | None | Some cinema projectors |
| WUXGA | 1,920×1,200 | Widescreen Ultra Extended Graphics Array | Monitors, projectors |
| 1080p | 1,920×1,080 | Full HD, FHD, HD, High Definition | TVs, monitors, projectors |
| 720p | 1,280×720 | HD, High Definition | TVs |
Panel 
There are two main types: OLED and LED LCD. You might have heard about LG's Nano cell or Samsung's QLED, which are higher quality LCDs but with a few nice extras. OLED TVs can switch on and off every pixel individually, and it doesn't give backlight, which means that turning off pixel gives you full black or nearly. With that, you can get an almost infinite contrast ratio. OLED TVs are thinner and lighter, which usually can be very good for wall mounting. LED LCD TVs are not as bright as OLED and face some sort of image retention. This usually happens if you are playing the same game with an identical HUD for a whole day or something similar with consistent elements.
On the other hand, Samsung gives LED LCS's a couple of points on the list with their quantum dot layer that boosts brightness. It can be very beneficial if you are watching TV in a very bright room. As expected, these TVs are in the same price range as OLED TVs, so don't be shocked if you see a LED LCD TV that costs a couple of grand. When choosing between OLED and QLED check what is a better deal at the moment of buying.
When talking about panels, we can't forget Nano cells and Mini LED. Both of these are variations of LED LCD. Nano cells have an additional nano-filter that is improving picture quality, brightness and has a full array dimming that gives better detailing. Mini LED is constructed from thousands of mini LEDs instead of one big and has almost the same improvements as Nano cell. A huge benefit of these is that they are cheaper than OLED and QLED.
HDR 
HDR makes a picture more realistic by creating more excellent contrast between the screen's darkest and lightest parts. That being said, you can expect content to look more immersive and dramatic. A lot of the latest games also support HDR, so does any new movie that comes out. The Samsung TV supports HDR 10+, but LG TV supports Dolby Vision which is more widespread.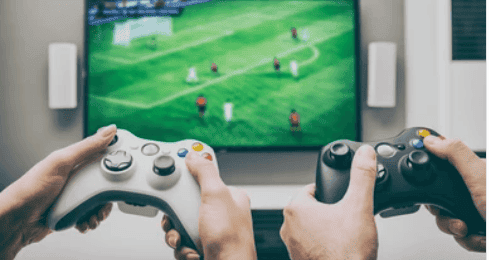 Sound & Smart Options
Default speakers are usually 2.1 sound systems that can't vary much on any newer device, but consider sparing some money for a soundbar because it will make a world difference. Most TVs now have options to access Netflix, Youtube, and many other platforms that allow you to browse TV without a need for a connection with other devices.
We hope that this guide helped you to choose your perfect TV. In the comment section below, let us know what your favorite TV is and what is a dealbreaker for you!
Editors' Recommendation