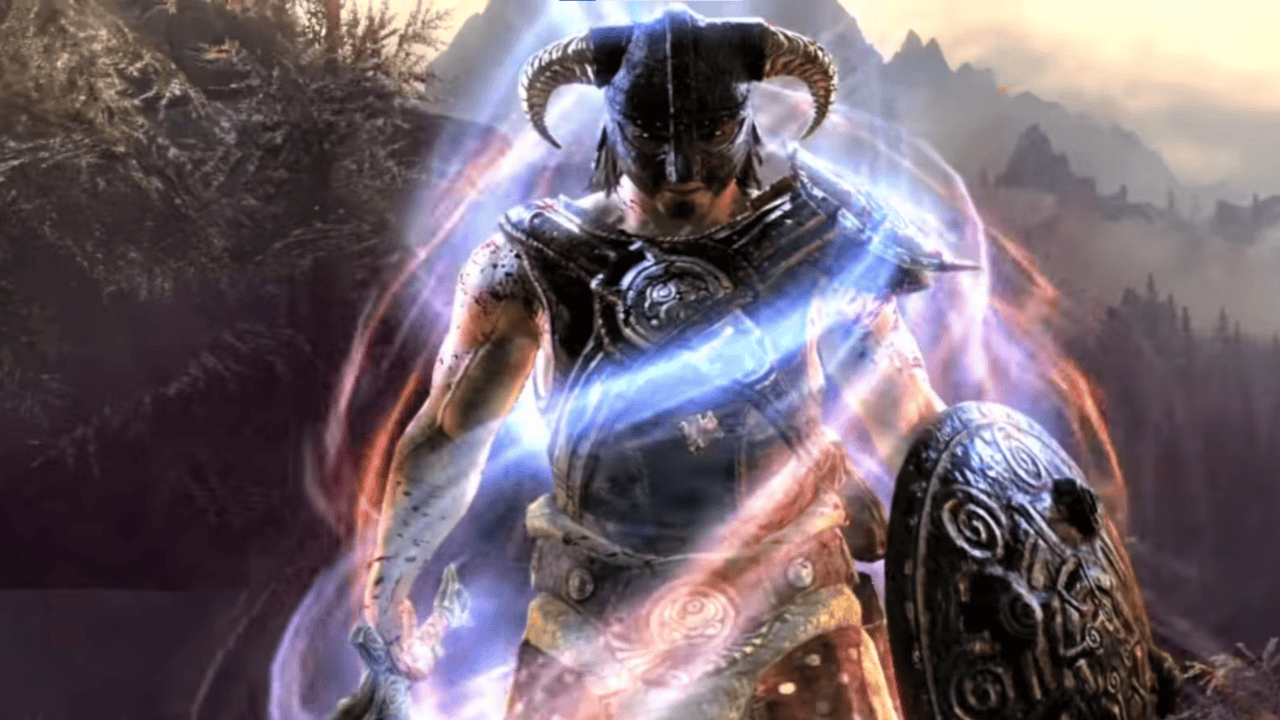 Skyrim Co-Op Mod Released. Skyrim Together Reborn, the recently released co-op mod, is off to an excellent start. Since its publication on Friday, it's been downloaded more than 50,000 times.
The Together team has released a little more information about their upcoming mod for The Elder Scrolls V: Skyrim. The developer said that it has tested it out with "30+ players," albeit this did not strictly qualify it an MMO, calling it a "passion project" by a small group of volunteers.
In order to create a true Skyrim multiplayer experience, "the Together team said, noting that it is intended for use by two to eight players at a time," they stated.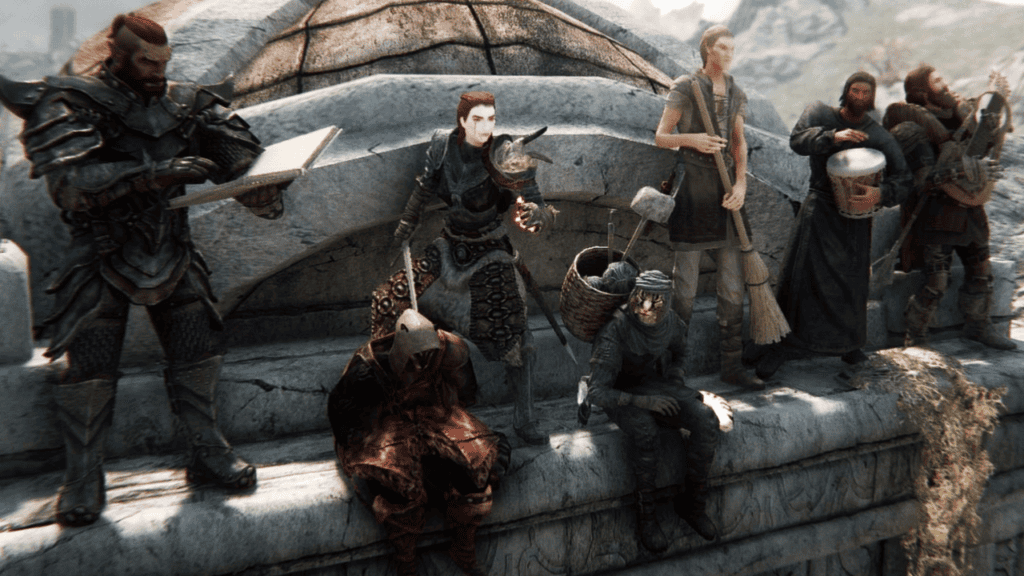 For those who are interested
The developers have also made an installation video and a playguide and Getting Started paper available to all players. According to the team, these materials are mandatory reading for anyone planning to use the new version.
It is stated as follows: 
In order to play Skyrim Together Reborn on Steam, you must have Skyrim Special Edition 1.6. You don't need the pricey Anniversary Upgrade mod bundle to play. In truth, it's not necessary to use it. Editions for virtual reality, consoles, Legendary and Gamepass are not supported at all. Skyrim Special Edition 1.5 (called the pre-Anniversary upgrade) is not included in this list.
Together Reborn: Getting Started in Skyrim (via The Together Team).
The developer of Skyrim Together Reborn requested its users to recognise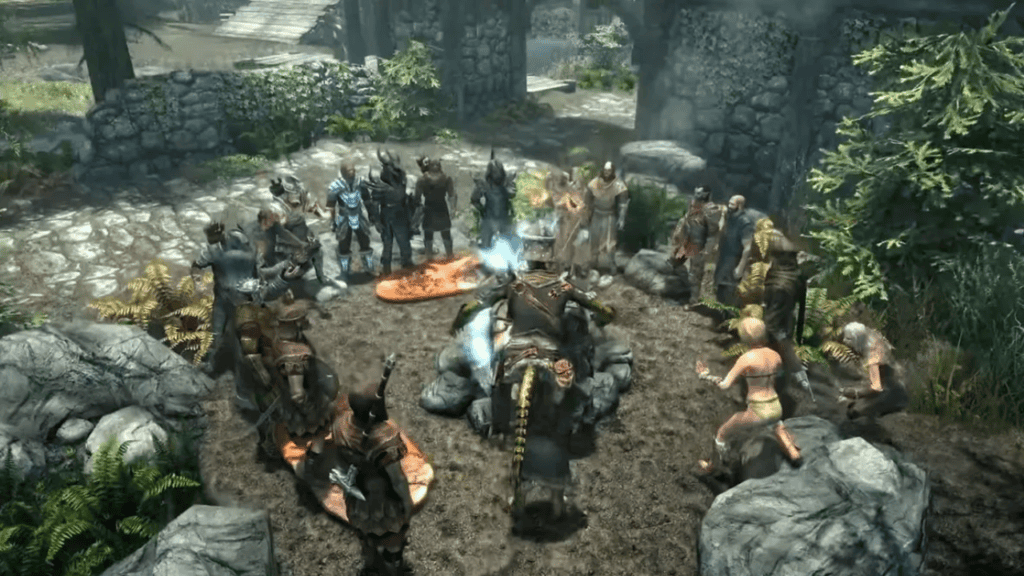 that this mod is a bit of fun, and a labour of love from everyone involved, prior to its release. So there may be some flaws with its performance that can't be avoided. It is nearly impossible to turn a single-player game into a multiplayer game without source code, especially when the development team is made up of just a few students working on the project in their own time.
In order to play Reborn
Bear this in mind. The mod isn't going to be flawless. Bugs and glitches are to be expected with this game. There is no way to remedy this. So this is what you get when you develop your own online multiplayer mod instead of hiring Bethesda to do it for you. Reborn has achieved its goal of making a better mod than the old Skyrim Together mod, and it's a lot better than that.
Below is a video of the new mod being tested by the Together team (which was uploaded in May).
We finally got quest sync working this week. Here's a walkthrough of a handful of the important plot quests that we were eager to share with you. This system is still relatively young, and we will be working to improve it over the next several weeks, for example by adding dialogue sync."
Also Read: 
LG V50 ThinQ Gets Android 12 Update Starts Rolling Out to Users
Asus Zenfone 9 Release Date, Reveals Key Specifications and Entire Design
Samsung Galaxy Buds 2 Pro Release Date
Xiaomi 12 Lite Release Date with 108MP camera, 120Hz OLED display
FAQs:
Q1: Is Skyrim a no co-op mod?
In the last month, the Skyrim Together Reborn mod team has confirmed that the reworked and improved version of the Skyrim co-op mod will be released on Friday, July 8 – after many delays and including fully synced NPCs and quests as well as dialogue, lockpicking, horses, and items along with support for 30+ players simultaneously.
Q2: Is it possible to play Anniversary Edition of Skyrim alongside the regular version of the game?
To play Skyrim Together Reborn, you'll need the Steam version of Skyrim Special Edition 1.6. You don't need the pricey Anniversary Upgrade mod bundle to play. In truth, it's not necessary to use it. Editions for virtual reality, consoles, Legendary and Gamepass are not supported at all.
Q3: Is there a local co-op in Skyrim?
The Nucleus mod, discovered by PCGamesN, is the greatest way to play Skyrim: Special Edition with a friend. You can explore Whiterun, Dawnstar, and Riften in a group through local co-op.
Q4: Is the Skyrim together project no longer going forward?
Getting started with "old Skyrim Together," also known as "the Harbor edition" or "nightlies," is a good place to start. This is the old Skyrim Together version. For more than two years, it has not been updated Many individuals are still downloading and playing the game, however.
Q5: How many players are capable of supporting Skyrim Together?
An eagerly anticipated update for Skyrim, Together Reborn allows up to eight players to explore the game's expansive world together. In addition, it has been tested with up to 30 people, thereby transforming the beloved Skyrim into a MOBA.
Q6: What is the term "nucleus coop?"
Split-screen play is possible with Nucleus Co-Op, an application for Windows that may be used to play numerous games that don't support it. Its goal is to make local gaming as simple as possible for the typical user.