At Spotify's Stream On event in Los Angeles on Wednesday, the company's CEO, Daniel Ek, said that the interface will be getting a major update. The new home feed scrolls up and down, which is meant to make it look more interesting. It also has animated pictures, video clips, and audio previews that play automatically, like Netflix trailers.
Ek said on stage that the update was "the biggest change to Spotify since it became mobile." Gustav Soderstrom, the company's Chief of Research and Development, said that it would make the user experience better for both creators and listeners by giving more "advanced recommendations" and "dynamic" ways to find content.
Spotify Launches A Brand New Home Feed
Album covers will be at the top of the app's feed on the streaming platform, but a podcast or music video that plays automatically could be right below them. The user will be able to click on the posted video or podcast to go to a page that only has information about that part.
Also Read: How Can You Disable Automatic Startup Of Spotify In Windows
A Spotify press release said that the new interface is one of the most important changes to the app since it first came out. It is meant to help people find new music and get to know artists better. "We're excited to bring this goal to even more creators and new formats in the future. We're making it easier than ever to be creative, learn new things, and make things your own by giving you the best tools, support, and interaction "Ek said in the statement to the press.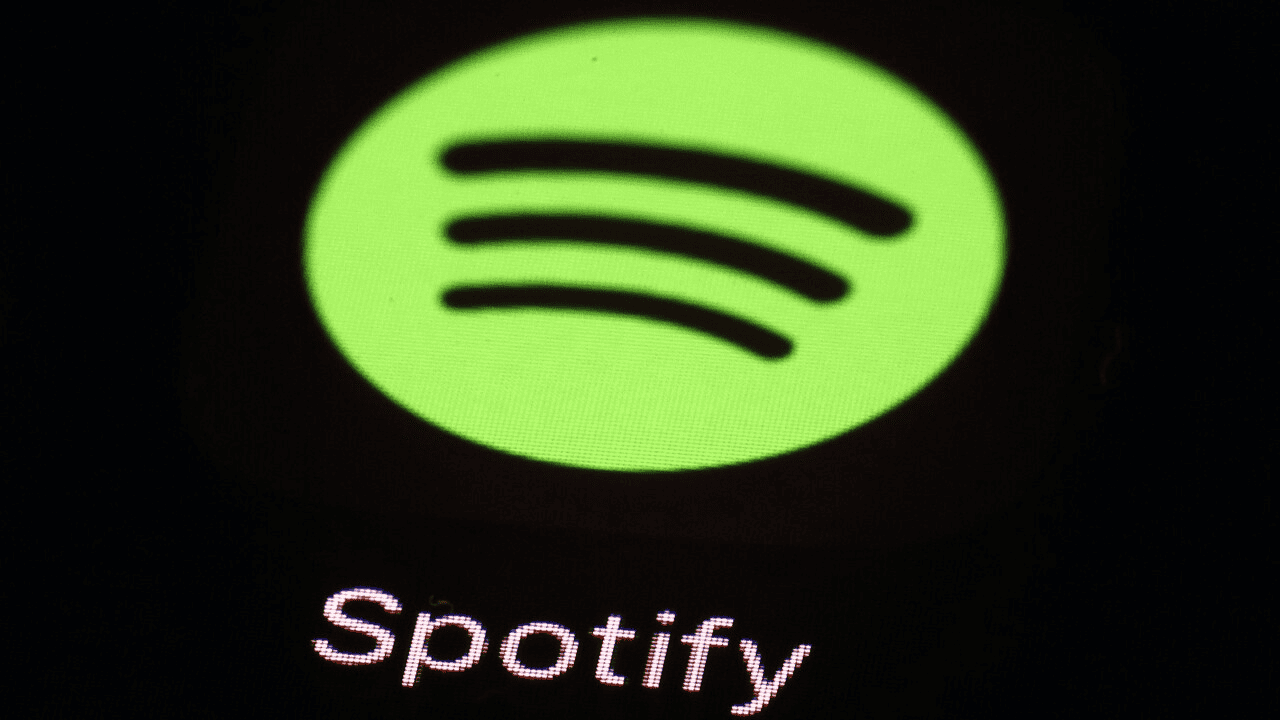 We want to give them the best place to live, where they can start a career, do well, and grow, and where the rest of the world can learn from their creativity. And that's what we've been doing for almost 17 years: building, improving, and reimagining this home to better meet the needs of creators and help them find new ways to be successful.
Today, the change will start to show up for more than 500 million people who use Spotify. They will see previews of music, podcasts, and audiobooks, as well as updated discovery feeds that make it easy to click on a song, playlist, or artist. In the press release, it says that users will also be able to use a personalized AI DJ and a feature called "Smart Shuffle," which uses songs to make curated playlists.
These changes are also meant to help artists. A new feature called Spotify for Artists will give people who like similar kinds of music a place to find and learn about new artists. In a press release, Ek said, "There are more than 10 million creators on Spotify and more than 500 million listeners in 184 countries and markets." "Think about how much that opens up for people who make things.
No matter where you are on your own creative journey with music, podcasts, or audiobooks." He also said, "The opportunity to reach 500 million people." Because of what we've done today, that reach is about to get stronger."
Spoify's New Home Feed Looks Like Tik Tok
Spotify is changing the main homescreen of the app to make it easier for people to find new music and videos to listen to and watch. The new layout has a lot of pictures and scrolling that goes up and down. This makes your home screen more like TikTok and Instagram and less like a list of album covers.
Spotify wants to make it easier for you to find new music all over the Spotify ecosystem as you scroll. At its Stream On event, Spotify just showed off its new look. It shows what Spotify wants to be as a company and a product. In the last few years, it has spent a lot of money on podcasts, audiobooks, live audio, and other things to try to be more than just a music app.
The company also wants to give creators a place to live. Daniel Ek, the CEO of Spotify, told The Verge that he hoped there would be more than 50 million "audio creators" on the platform in 2021. Spotify has also been trying for years to make video podcasts a reality, but for now it mostly just watches YouTube do it.
Also Read: How to Download Spotify Songs with or without Premium on Mobile or Desktop 
All of that is a lot to put into a single app called Spotify. Spotify has been trying hard to get people to watch and listen to more unique and profitable content. This has made it hard to listen to music a lot of the time. So, it looks like the new design of the app is partly meant to make room for all of these new kinds of content.
Spotify has been trying for years to find ways to put podcasts, music, and other things next to each other. But it seems to have figured out that the best way to do this is to give each thing more space. The album and playlist covers will still be at the top when you open Spotify in the future. But below that, you might see a video podcast that starts playing on its own and that you can skip to with a tap.
Or you might see a big picture that looks like it came from Instagram and is meant to tell you more about a playlist you might like. If you tap "Music" or "Podcasts & Shows," you'll go to a vertically scrolling feed that looks more like Instagram Stories or TikTok. If you tap "Music" or "Podcasts & Shows" at the top, you'll be taken to a feed that scrolls vertically and looks more like Instagram Stories or TikTok than the Spotify you're used to.
Only that part of Spotify is covered by this feed. You can scroll through as many as you want, and each one will play automatically to show you what it is. You can also tap on one to save it or find out more about it. Spotify wants to make the app more relaxing and easy to use. They also want to find new ways to get people interested in new things.
This gives the design a clear sense of tension. Now more than ever, the app plays content automatically, and there are many ways to quickly look at songs and playlists without going all the way in. Full-screen vertical scrolling is used everywhere now, and it's clear that it's a good way to find things.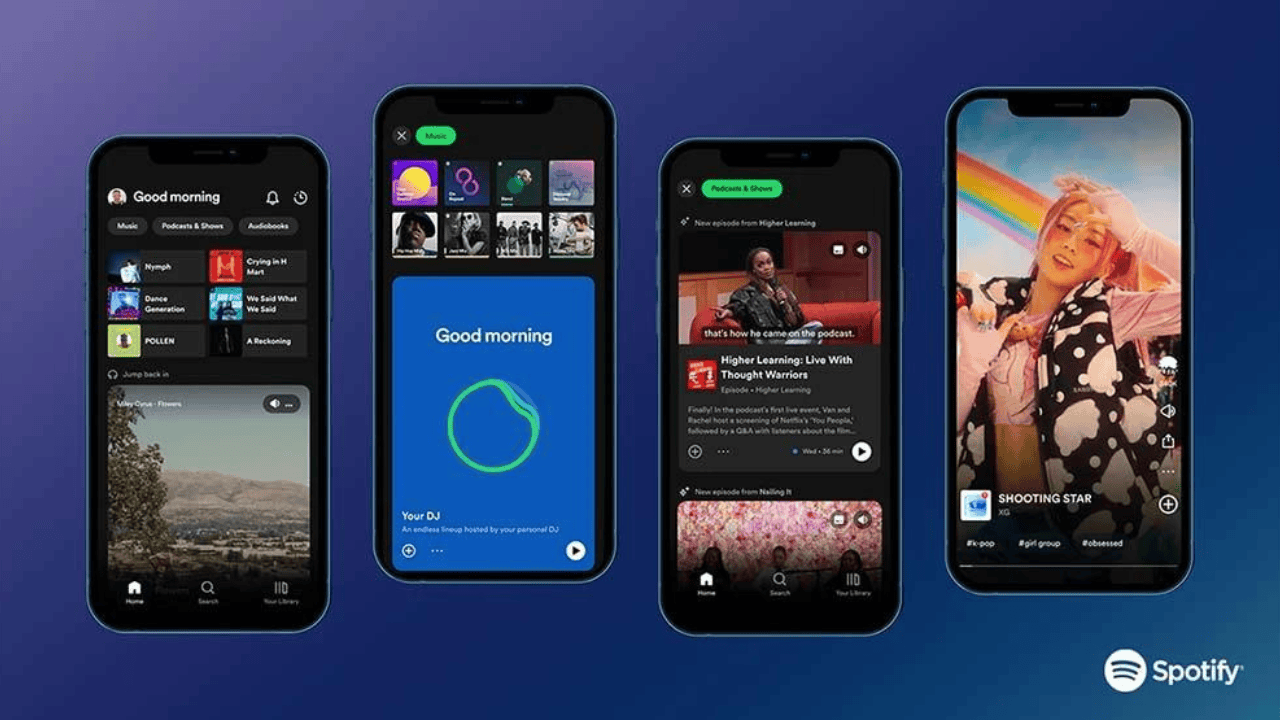 People all over the world are used to having to swipe through a dozen things they don't like before they find one they do. And with this new look, every song, playlist, or podcast has a little more time to grab your attention. Playlists have been Spotify's main and, for all intents and purposes, only way to find new music, but the new design focuses a lot more on getting you interested in new things.
That makes a lot of sense for podcasts, where Spotify has spent a lot of money and needs to find ways to get it back. Ek may have said he made a mistake by spending so much money on new kinds of audio, and the company has cut back on its team in that area, but that doesn't mean he's slowing down.
Conclusion
You might also notice that the AI in Spotify has become more personal. The just for you playlist idea is something that Spotify has been working on for years. The Smart Shuffle feature, which temporarily adds songs to your existing playlists, is meant to be an improvement on that idea. Also, don't forget DJ, the artificial intelligence that plays records and hosts your own radio show.
Also Read: Spotify Wrapped 2022 is right here! How to check my Spotify Wrapped 2022?
Spotify is the biggest music streaming service, but it still wants to own even more audio. That's what the new design shows: Spotify is no longer a music app, and it shouldn't look like one. It shouldn't also look like a bunch of random things were thrown together. A brand new version of Spotify is coming out for the millions of people who use it.
This is the biggest change to the platform since it was first made available on phones more than ten years ago. Daniel Ek, the CEO and founder of Spotify, said in an interview that aired Thursday that one of the changes is a "completely redesigned from the ground up" home feed. "I think Spotify will bring you to life. You'll see a lot more content that you can do something with, "he said.
The popular digital music streaming service lets you listen to a large number of songs and podcasts. Ek said that users will be able to see clips and other visual parts of recommended content after the change.