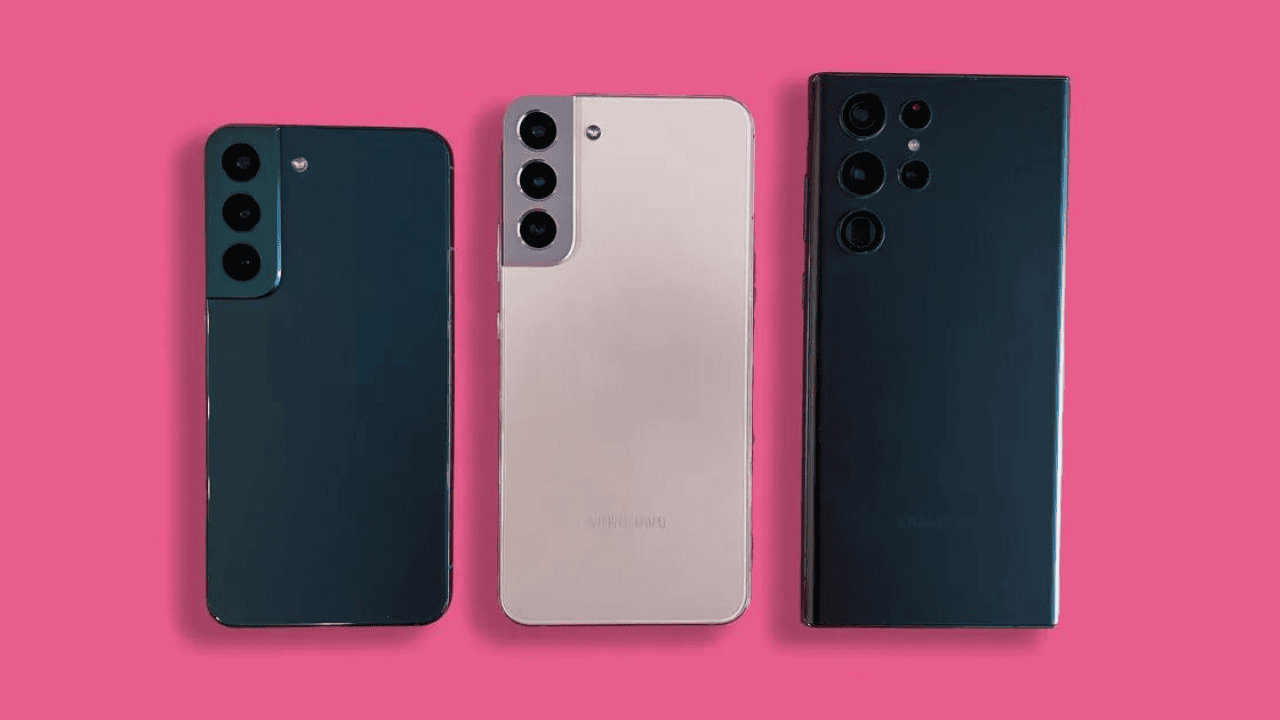 Best Smartphones Under $800. Check Out Our List.
You have $800 and want to buy a phone. There are a lot of choices in the price range, so you might feel a little lost. In 2022, we'll show you the best phones that cost less than $800. The best smartphone brands almost all sell their best models for less than $800.
At that price, you might not make a mistake, but we want you to buy the best phone you can for $800. The phones listed below are the best of the best. They have great cameras, designs, hardware, and software. You can buy brand-new iPhones, Samsung phones, and OnePlus devices with the money you have.
Also Read: Qualcomm Snapdragon 8 Gen 2: The Future of Mobile Computing with Snapdragon 8 Gen 2
The budget is big enough that you can have a great time with any phone you choose. Some users only want to use IOS or Android around that price, and we have all of them listed today. Which phones cost less than $800 and are the best? Let's answer the question by using the phones below.
Best Smartphone Under $800
1. iPhone 13
One of the best Apple products you can buy for less than $800 USD is the iPhone 13. The front and back are both made of glass, but the back is flat. The frame is made of aluminum, and it has an IP68 rating, which means it can keep water out.
It has a 6.1-inch OLED screen with Pro Motion, which is a fancy way of saying that it has a fast refresh rate. Because the screen is LTPO, the refresh rate can change depending on how the phone is being used. These make the battery last longer on the phone.
The phone has the most powerful chipset for a phone, the A15 Bionic. It also has 4GB of RAM. There are three cameras on the back: a main 12MP camera, a front-facing 12MP camera, and an SL 3D biometrics camera. One of the best cameras you can find on a smartphone. It can be charged quickly with 23Watts and has a 3240mAh battery.
2. Samsung Galaxy S23
The Samsung Galaxy S23 seems like a good deal for less than $800, and it's close in price to the Pixel 7 Pro and other phones. It has 256GB of storage space and 8GB of RAM. It is powered by a Snapdragon 8 Gen 2 processor.
The phone is made of high-quality glass and looks a lot like the Samsung Galaxy S23 Ultra. It is made of aluminum and has an IP68 rating, which means that it can stand up to water and dust. The screen is only 6.1 inches, which makes it small and easy to use with one hand.
Its Dynamic AMOLED screen has a refresh rate of 120Hz and a Full HD+ resolution. The brightest part of the screen is 1750, and 86% of the body is taken up by the screen. The phone has an ultrasonic fingerprint scanner built into the screen and a 3900mAh battery.
The main camera on the phone has a 50MP sensor, and the camera on the front has a 12MP sensor. The back camera can record videos in 8K, while the front camera can record videos in 4K. It is a high-end phone that uses the latest technology for smartphones.
3. Google Pixel 7 Pro
The Google Pixel 7 Pro is a great deal for less than $800. It takes great pictures and has one of the best cameras on a phone right now. The phone falls short only when it comes to video. Google put the Tensor Gen 2 chipset in the phone and gave it up to 12GB of RAM and 512GB of storage space.
It runs on Android 13 and can get up to 4 more Android updates. The screen is an LTPO AMOLED with a 120Hz refresh rate. It also has a fingerprint scanner and is 2K. The battery has a capacity of 5000mAh, and a single charge can keep it going for a whole day.
4. The OnePlus 10 Pro 
The OnePlus 10 Pre comes with 12 GB of RAM and 256 GB of built-in storage. Enough to do everything you need to do every day, especially play video games, without any problems. The OnePlus 10 Pro has a 6.7-inch AMOLED LTPO screen with QHD+ resolution and a dynamic refresh rate that can range from 1 Hz to 120 Hz. The screen has good brightness, good contrast, and colors that are well-balanced.
Also Read: From Casual to Competitive: The Evolution of Mobile Gaming
In terms of photos, the phone has a wide-angle camera with 48 MP, an ultra-wide-angle camera with 50 MP, and a telephoto camera with 8 MP and a 3X optical zoom. The front of the phone has a 32 MP camera sensor. The last good thing about the OnePlus 10 Pro is that it can be charged quickly with 80W wired or 50W wirelessly. It takes only 30 minutes to charge the 5000 mAh battery.
5. Samsung Galaxy A53 5G
The Samsung Galaxy A53 5G is also a great phone. It is part of the A series. It works well in place of the Pixel 6A. The 120-Hz refresh rate makes the 6.5-inch AMOLED screen brighter and smoother to use.
It also has better software support, with five years of security updates and four OS upgrades. The performance is good, but when you try to use a lot of apps at once, things can slow down. The Pixel 6A just works better all around. The camera system is good and the battery can last more than a day, sometimes even close to two, but the Pixel 6A is better.
The phone doesn't come with a charging brick and doesn't have a headphone jack or wireless charging. The phone comes with 128 GB of storage space, but there is a slot for a MicroSD card if you want to add more space. It often goes on sale for $350, which is the best time to buy it.
6. POCO X5 5G
The POCO X5 5G has a classic, elegant look and is very light and thin, so it goes with any style. But that doesn't stop it from having a strong 5000mAh battery that can keep it running without any problems for several days. For up to two days, it can be used every day. For people who still run out of battery life, it also has 33W fast charging.
It works because it has a Snapdragon 695 processor. So, no matter what you do, it can keep up with you. It also works with 5G, which means that, depending on your mobile plan, you can download at speeds of up to 2.5Gbps.
If you enjoy taking photos. On the back, it has a main camera with 48Mp, an ultra-wide-angle camera with 8Mp, and a macro lens with 2Mp. The smartphone is also made so that it gives off the least amount of blue light possible, which is good for your eyes.
7. OnePlus 11
The OnePlus 11 costs around $700 and has a lot going for it. The Snapdragon 8 Gen 2 chip runs it, and there is a version with 16GB RAM and 512GB storage. The phone runs on Android 13 and has an Oxygen OS 13 user interface. It has a 120Hz LTPO3 Fluid AMOLED screen that is 6.7 inches and has a 2K resolution.
The screen also has a fingerprint reader, which works very quickly. The main camera has 50MP, and the camera for taking selfies has 16MP. They also worked with Hasselblad to improve the quality of the pictures the camera took. It has an 80Watt charging port and a 5000mAh battery. One thing the OnePlus 11 gives up is the ability to charge the phone wirelessly. It is one of the best phones for under $800.
8. Samsung Galaxy Z Flip3 5G
If we leave out phones that fold up, the list won't be complete. Samsung is leading the way with foldable phones, which seem to be the future of smartphones. The Galaxy Z Flip3 5G is a phone that can be folded in half. The outside of the phone has a 1.9-inch AMOLED screen. It can be used to do some quick things on a phone.
The screen on the phone, which can be folded, has a refresh rate of 120Hz. You can see the fold in the middle when you open it up. Samsung made the Galaxy Z Flip 4 5G a little better. It is water-resistant up to IPX8, which is great for a phone that can be folded up.
Also Read: Soon Your Mobile Devices Might Be Waterproof From The Inside Out With HzO
Android 12 and OneUI 4.1 are what the phone runs on. It will also be one of the first Samsung phones to use Android 13 and OneUI 5.0. This is one of the best phones you can buy for less than $800.
It has a Snapdragon 888 5G processor and 8GB RAM. The main camera is 12MP, and the selfie camera is 10MP. It has a 3300mAh battery and a fingerprint scanner on the side. It can be charged quickly with 15Watts. Overall, Samsung is good at coming up with new ideas, but the battery life isn't that good.
Conclusion
Which smartphone should you get if you can spend between $700 and $800? In this price range, there are a few high-end options that are worth looking into. We chose for you the best models on the market right now. We picked some of the best smartphones under $800 based on their performance, software optimization, camera quality, hardware, and build quality to help you choose the best one.