Minds is an open-source social platform dedicated to Internet freedom which is built on a foundation of privacy, transparency, and free expression. The main purpose of the application Minds is to increase global discourse through Internet freedom. Surprisingly, Minds has more than doubled its users since last year, now it has 500K+ monthly active users and 5M+ registered users.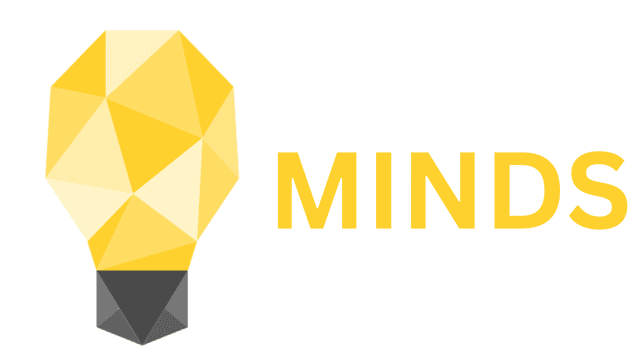 Bill Ottman is the CEO and the founder of Minds as it is a social network that is utilizing blockchain benefits to enhance the user experience and security. Minds offer its users to earn crypto tokens for their contribution to the network.
How Can I Increase My Subscribers On Minds?
Undeniably, subscribers are the evidence of your presence on social media but sometimes users fail to attract people. You can use numerous ways such as content, quality, use of other platforms, etc., which will help to elevate your followers count.
Type Of Content You Can Post
You are free to upload any kind of post but always select the keyword wisely because it is a prominent factor of content to attract followers. Do not copy the content from other sites as people don't like to read the same information repeatedly. Always make your post using your creativity which makes a post unique and interesting as well. Then, people may pay attention to your post or may share it with their near and dear ones. Consequently, it will help you to rise subscribers.
Add High-Quality Media
The high-quality visuals enhance the quality of a post. To make your content more effective add media, such as images and videos, which are relevant to your content. Use eye catchy and informative media which creates interest in people. Moreover, always do proofreading to ensure that your content is error-free and make sure used images and videos easily express the message that you want to give to the public. It will make your post authentic and the readers may become your subscribers.
Use Effective Hashtags
The usage of appropriate Hashtags creates a wide range audience on social media including minds.com. Always give time to research for selecting suitable hashtags as the specific Hashtags will help you to reach the targeted audience. Over usage of Hashtags makes the uncleared view of your post. Due to this, your post may not capture the interest of the public. Therefore, you can increase the reach and visibility of your content on Minds.com by using hashtags effectively, and attract more subscribers to your profile.
Profile Promotions
Nowadays, there is a huge number of social media sites where you can easily promote your profile and create a rush towards your profile minds to earn rewards. You can use your bio space to mention the link of your profile for promotion, and also you can upload the highlights of your post as a status or story on your other social sites. This will proportionally generate the output for your profile. Apart from this, you can make collaboration with other users of Minds who post similar content as your content, and this will increase the visibility of your profile and attract new subscribers.
Interact With Other Users
Interaction is a powerful way not only to catch attention and build relationships with other users but also it increases the chances that they will follow you on Minds.com. You can appreciate other users' content by leaving a comment regarding their work and focused keyword which increase the visibility of the username of your profile. Moreover, you can share an outstanding post of another user to show your support and interest as well. Due to this, you can influence the subscribers of other users who may open your profile after reading your thoughtful comment.
Subscribe 12 New Channels
You should reach the profile of other users if you want to boost the number of your subscribers. Make sure you every week you subscribe 12 Channels. You have to research to find similar channels as you post the content on your profile which ultimately leads the traffic on your channel. Besides, if you follow similar Channels then you can easily get updates about content from different resources that will enhance your creativity and you may find the best ideas for your content. Always keep in mind random accounts will not help you to create volume.
Frequently Asked Questions
How does the Minds application work?
Minds is available as a desktop app and mobile app, and you can use its website. This platform awards cryptocurrency tokens of Ethereum ERC20 to its users based on their involvement and performance on their profile, and users spend earned tokens to promote their content and upload the post.
What are the features of the social media platform Minds?
Minds is utilizing the features of blockchain such as Open source which is allowing the users to be a part of the development team, and privacy – Minds encrypted the data of the user which makes it more secure. Another feature is rewarded by referrals and subscriptions.
Can I post the copied content on the Minds account?
I suggest you make your post by using your thoughts and creativity, and for the research part, you can follow reliable and useful websites and channels. Nowadays, people like to read thoughtful content, so remember to be genuine and try to collect useful data, as this will help you build a positive reputation on the platform Minds.
Is the application Minds safe or not?
As Minds is focused on the privacy of the users, which makes it secure and safe. Only users can see the content of other others, even the employee working in Minds cannot see the data of users because of end-to-end encryption.
What exactly means Internet freedom?
The simple words Internet freedom is all about sharing thoughts freely, providing privacy, open source, Self-sovereignty, and Community governance.
Is Minds application available on the App store?
Yes, You can install the application Minds on your iPhone using the App store. Moreover, you can easily log in to your account using the website Minds.com.
 How can I create an account on the application Minds?
To sign up, you can download the Application Minds on the App store and Google App store, and also use its website Minds.com. After that, you have to fill in the required information to create an account, and you can set a password that includes capital and small alphabet, numerals, and special character.