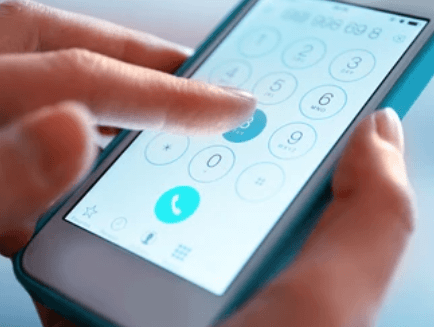 How To Find The Owner Of A Phone Number
If you're any similar to me, when you get a call from an unknown number, you're going to look at your phone ringing and miss it. First, however, you want to know who the caller was and if it is relevant to call back. It can happen that you missed the call, but the question is again if to return it or not.
Since nowadays there are plenty of automated calls coming from spam numbers and scam companies, and our privacy is exposed like never before, this is an actual issue. So how to find who owns the phone number?
I will show you a small trick on discovering your caller and then you can choose if you will call them back or not.
Who owns this phone number?
Luckily, privacy breach goes both sides – like someone can get your phone number and spam you, you can find the owner of the number they used to call from. So, let's see what the ways for you to do your phone research are.
Google
Let's go with the obvious one. If some business gave you a call, they would have their phone number on the website. And you will be able to find it by googling it. This way is not so precise since Google's algorithms were not precisely made for such a search, but if you want a quick one, Google is the first shot. If it was a private number, the probability of finding it this way is close to zero. Yet, it can never hurt, and it takes you two seconds to copy the number and paste it to your browser.
If the number that called you is attached to the landline and searching gives no result, you can narrow the search by googling only the area code. This way, you will know where the call came from, so something might pop up in your mind about the caller.
Searching reputable websites
There are plenty of websites you can go to and find someone's number by entering the name and address. The same way goes for the reverse. If you have a phone number, some of the websites will allow you to track down the owner of the number.
Information.com – for example – allows you to find out the owner of a given phone number by searching their name and location. This can be extremely useful if you want to find out who keeps calling you from an unknown number or if you want to make sure a person you're communicating with is who they say they are.
Here a couple of pages to try:
These websites might work for a cell phone or a landline as long as data is in the register. You can get some of the information for free, while for some premium, you might be asked to pay before disclosing. However, this free information should give you enough to identify your caller.
Social media
Like Google, all the businesses (and some private people) are posting their phone numbers on social media. This is how to gain more potential customers and get in touch with those interested in the product or service. Another thing, if it was a scam call, many people will write about it on Facebook, Twitter, and similar social media so you might get your answer by looking into these complaints. Then you'll know to block it and mark it as spam immediately.
Social communicating apps
Sometimes, adding your caller to contacts under a random name or searching it on Viber, for example, can give good results. The Viber allows you to input the number directly, and if the caller linked their name, you would see it. Also, you might be able to see their profile picture and conclude who the person is. For WhatsApp and Telegram, try to add the number into your Contacts app and check out the profile picture. Bit of a stalker way, but why not. It might just work.
Call the number
Yes, this one comes the last. If your search didn't give any results and you really want to know who it was, just call them back. You can use the prefix *67 before dialing and hide your number. This way, if you discover your caller is someone you don't want to talk to, you can easily hang up the phone and forget the call ever happened.
How to block a phone number?
If you discovered that your caller is a spam or scam call and want to block it, I completely understand you. Personally, I have over 20 marketers, investment companies, and similar phones on my block list. So, here is a helpful tip on how to block the number on your Android phone.
Go to Call logs
Find the number you want to block
Tap on "i" or "…" for more information
Choose "Block number" or "Block contact".
The same operation can be done by long press on the phone number and then choosing the "Block number" option. It depends on the model of the Android phone that you have.
Hopefully, this guide was helpful, and you found your caller. If you have any other suggestions on discovering who was ringing you earlier, please leave a comment in the section below.
Editors' Recommendation