Even though there are a lot of Android launchers with many of features, Google's Pixel Launcher is hard to beat because the At a Glance widget is so much better. It will automatically show how much power each connected device has left, pull information about the timer and stopwatch from the Clock app, and more. But Pixel Launcher has some problems. It's annoying that the animation for opening the app drawer isn't as smooth as it should be. This is especially clear if the "Always show keyboard" option is turned on and the app drawer is opened by swiping up. But in the next Pixel Feature Drop, which comes out every three months, Google could finally fix this problem.
What Were the Issues With Pixel Launcher Before Update?
Google finally put out the stable version of Android 13 a few days ago. This happened a little bit sooner than usual. Even though the update fixed a lot of bugs and made a lot of improvements, it looks like some things were missed during beta testing because Android 13 removed a useful Pixel Launcher feature.
Also Read: Check What's New In Android 14 Developer Preview 2 Released By Google!
People at 9to5Google have noticed that the unified search feature is no longer on their Pixel phones. With this feature, the search bar at the bottom of Pixel home screens will be in the same place as the one at the top of the app drawer. After an update, Android 13 no longer had a single search bar. Remember that it was still there not long after the upgrade. Most likely, the feature goes away when you turn off the device and then turn it back on.
Android 13 QPR3 Beta 1 Fixes Bugs With Pixel Launcher
Pixel 4a and newer Pixel phones are compatible with the Android 13 QPR3 Beta 1. Even though Google's official release notes don't mention any new features, Android expert Mishaal Rahman has pointed out some important changes in the latest build. For example, in the Notification settings menu, you can choose to "Show only new notifications on lock screen."
"The upcoming Watch Unlock feature is related to another feature in the most recent beta update." The Android 13 QPR3 Beta 1 has a new way to make emoji wallpaper and a better way to change the size of fonts. The update fixes six major bugs, such as the wrong color of the clock text on the lock screen, Bluetooth audio that doesn't work on some devices, and live wallpapers that don't work right.
Other problems that have been fixed involve resetting widgets, app icons, and other options that can be changed, as well as unenrolling from Face Unlock after an OTA update. Google has also made a list of the three known problems: work profiles, shortcuts for the camera, and the recent apps section not working.
Before installing the beta update, users should know that it could have problems with stability, battery life, or performance. Also, if you use the Android beta update, some apps might not work the way they were meant to. Users shouldn't put this update on their main device because of this. People in the Android Beta Program can use the feedback app to let Google know about bugs.
How to Get the Android 13 QPR3 Beta 1?
Now, if you want to try out the new beta and haven't already, you'll need to sign up for the Android Beta Program. Just make sure you are using a Pixel device that can do it. The Pixel 4a, Pixel 5, Pixel 5a, Pixel 6, and Pixel 7 series can all work with each other right now. After you sign up, you can use an OTA update to get the latest beta update. If you want to, you can always do the update by hand. Just make sure to read our guide to learn everything you need to know.
Find the files you want.
Start up the "Recovery mode" means.
Navigate to ADB sideload
Connect the phone to a computer with ADB tools.
"Sideload" is the command you need to type.
Start over with your phone.
Bugs and Issues Fixed by Android 13 QPR3 Beta 1
Google said last week that Android 13 QPR3 Beta 1 would come out this week, and it is. The first beta, called T3B1.230224.005, is 258MB and fixes a lot of bugs. If you want to try something new, you can always download the beta to your Pixel device and use it.
Google warns that the latest build has some new problems, so be careful even though you can use them every day. There are some important changes in Android 13 QPR3 Beta 1. Some problems have been fixed, like how things look on the lock screen and how they sound when using Bluetooth. Face Unlock stopped working after an over-the-air (OTA) update, but that has been fixed in the latest build.
Check out the details below to learn more about the fixes. In Android 13 QPR3 Beta 1, these things have been fixed:
Fixed a problem where the fingerprint icon that is usually shown on the screen to show where the fingerprint sensor is was accidentally changed to an exclamation point (!).
Fixed a bug that made it impossible to choose live wallpapers or use them.
When an over-the-air (OTA) update was installed, the widgets on the home screen, where app icons were placed, and other things that could be changed were reset.
A bug caused a device's Face Unlock to stop working after an OTA update.
The wrong color of text on the lock screen clock has been fixed.
Fixed an issue that stopped some Bluetooth devices from playing sound.
Are There Still Bugs or Issues Remaining to Fix With Pixel?
Google still has some problems to fix, but it will do so in an update that is coming soon. For now, it tells users about some of the biggest problems they might run into when using the latest beta. For example, if you double-press the power button to turn on the camera, it might not work.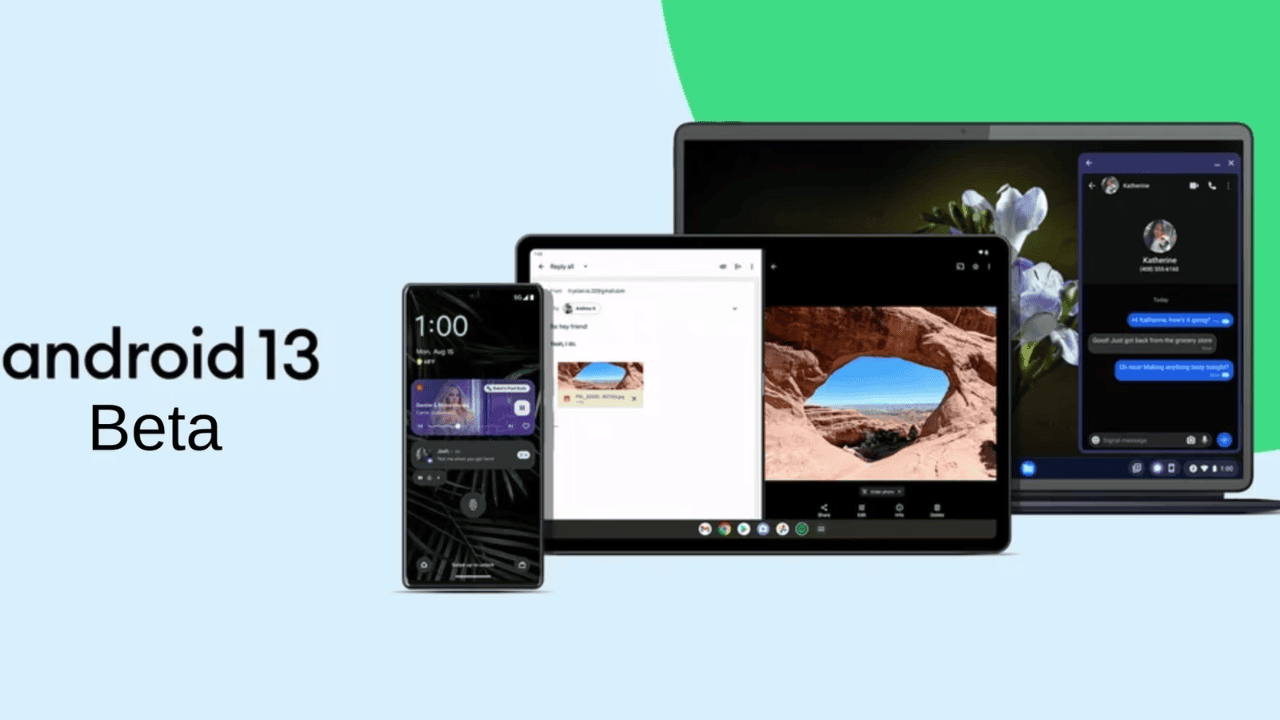 Also, the Recent apps list might stop working if you change the screen's orientation while it's open. Last but not least, there is a problem with work profiles that can make the device restart when the profile is turned on or off. Again, everything is written down below.
Also Read: Google Pixel 7 Pro Leaked Case Renders Confirm the Camera visor
When the user presses the power button twice to open the camera, the screen stays black.
When you turn on or off a work profile, the device sometimes restarts instead.
If you change the orientation of the screen while the Recent apps list is open, it may stop working.
Conclusion
Several screenshots shared by 9to5 show that the search bar on the home screen has the big "G" logo, but the one at the top of the app drawer has lost this logo and gone back to the old interface without the Material You theme. Google's logo was on the left side of both search bars in the beta versions.
Google has told the outlet that it is aware of the problem and that a fix will be included in an upcoming release. Pixel Launcher's unified search function is one of its best features. It works to get results from both the web and the Pixel phone, so it's too bad that this bug took away this ability, even though Android 13 went through several beta tests. Still, bugs seem to be a part of all software, whether it's in beta or not, and Android 13 is no different.