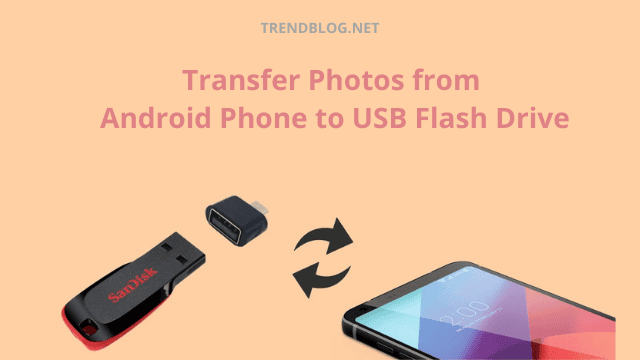 Looking for the solution to transfer pictures from phone to USB drive?
In a world full of advanced technologies, we have something magical got in your hands. Do you know what it is? I am here talking about the Android phone. You can snap, you can make videos, you can create stories, or you can capture a moment…
There are endless things you can do with your Android Phone. I know, we capture images and make videos that we keep close to our hearts. We considered this data our precious memories and we never want to lose them.
So, for better security, you might decide to store them on your computer. Fortunately, you are allowed to transfer photos from your android phone to a USB flash drive in 2022 and keep them forever on your hard disk or laptop.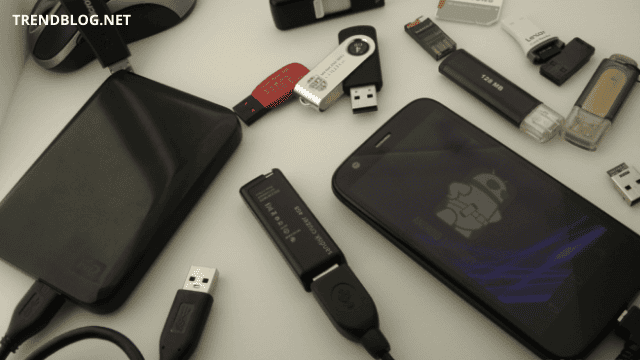 Don't you know How to Transfer Photos from Android Phone to USB Flash Drive?
Well, do not worry because you are at the right place. I am going to teach you with easy and quick steps.
Also Read: 5 Best RPG Games for Android & Updated in 2022
How to Transfer Pictures from Android Phone in 2022?
Well, let's see quickly how you can transfer your files to the USB flash drive. 
The process is not complicated, so you can start while reading this article.
Connect your smartphone with the PC
Before everything, you need to connect with the Android phone to your PC through a USB cable.
When your smartphone and PC will be successfully connected, you will have the pop-up – Transfer file and charge only, on the phone notification bar.
Allow your phone to share files by tapping on the transfer files option. This will transfer photos from android to a computer.
Connecting the USB flash drive
Do you see another port in your CPU?
Connect your USB flash drive through this port.
Make sure you are connecting it strongly that it won't get disconnected during the process of transferring photos from android to the computer.
Transfer Pictures from Phone to Flash Drive in 2022
Now, you are required to select the PC option on your desktop.
Open your android phone storage by heading to the device and driver section on your computer.
In the internal storage, find the DCIM folder.
In this folder, all your camera pictures will be available along with the other folders.
Get into the folder from which you want to grab the pictures or videos.
For saving pictures from android to a flash drive, you can simply drag and drop the photos from their respective folder to a USB flash drive.
Once you are done transferring data, unplug both your smartphone and USB flash drive carefully.
Check out the best budget phones.
How To Transfer Pictures From Phone To Flash Drive Via OTG Cable?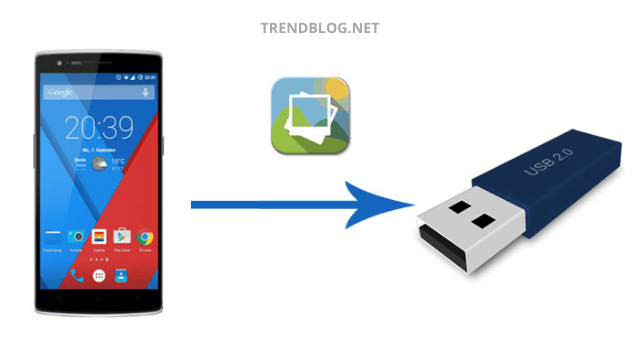 Also Read: Android Games With Controller Support In Each Category.
If you are looking for a solution in which you can directly transfer your files from your Android phone to a USB drive flash, read further…
OTG is your best solution because it helps your phone to connect with a USB flash drive without using the computer. You can check in your phone settings, whether your Android phone is supporting OTG cable or not.
Scroll down to know the steps of transferring photos from an Android phone to a USB flash drive in 2022.
Of course, first you need to connect a flash drive with the help of your OTG cable.
For this, connect the larger USB port (also called as male end) to the flash drive.
Next step is to connect your smartphone with the OTG cable by using the smaller Micro SD connector point. 
Make sure you have connected strongly to avoid any disruptions during transfer.
After connecting android, you will see a notification on the screen mentioning the OTG cable connection.
Permit to transfer the files from Android to a flash drive.
This process doesn't allow you to directly select the photos from the gallery. You are required to open the DCIM folder from the internal storage option.
Find the photos in the file manager > DCIM that you want to transfer.
After selecting the photos simply copy them and move them to the USB flash drive.
Final Words
I hope you have got the answer to the question | How to transfer photos from an android phone to a USB flash drive. If you have any doubts, you can ask me in the comment section & don't forget to share your experience using one of the above methods.