Reuters says that it is likely that EU regulators will let Microsoft buy Activision Blizzard. The software giant recently made licensing deals with Nintendo and Nvidia. Reuters says that these deals are likely to make European lawmakers happy, which will help the $68.7 billion deal between Microsoft and Nokia go through.
Microsoft All Set to Buy Activision Blizzard
BRUSSELS, March 2 (Reuters) – Microsoft Corp.'s (MSFT.O) $69 billion purchase of Activision (ATVI.O) is expected to get EU antitrust approval because Microsoft has offered licensing deals to competitors, three people familiar with the matter said.
This will help Microsoft get past a major hurdle. Microsoft made its biggest offer ever for Activision in January of last year. It wanted to compete with Tencent (0700.HK) and Sony (6758.T) in the booming videogame market and get into the metaverse, which is a group of virtual online worlds where people can work, play, and socialize.
People said they don't think the European Commission, which will decide on the deal on April 25, will require Microsoft to sell assets in order to get its approval. One of the people said that, in addition to the licensing deals for competitors, Microsoft may also have to offer other ways to change how it acts to calm the fears of parties other than Sony.
Also Read: Different Ways to Fix Microsoft Teams Not Launching!
Most of the time, these remedies have to do with how the merged company will act in the future. It is unlikely that the European Commission will require Microsoft to sell any Activision Blizzard assets in order to get regulatory approval.
The Competition and Markets Authority (CMA) in the UK, on the other hand, came up with possible solutions last month, such as forcing Microsoft to sell Activision Blizzard's Call of Duty business. By April 25, EU regulators are supposed to decide what to do about Microsoft's deal with Activision.
It looks like licensing deals with Nintendo and Nvidia that were made at the last minute may have helped Microsoft win over regulators in Europe. Last month, Microsoft announced that it had signed a binding 10-year deal with Nintendo to bring Call of Duty to Nintendo platforms just hours before a big EU meeting.
After talking with EU regulators, Microsoft held a special press event in Brussels to announce a similar deal with Nvidia. Microsoft has also offered Sony a similar 10-year deal for new Call of Duty games, but Sony hasn't signed it yet.
In the US and the UK, regulators still keep a close eye on Microsoft. Late last year, the FTC sued to stop the deal, and the CMA's early findings suggest that it prefers structural fixes like selling off the Call of Duty business to behavioral fixes like access fixes and licensing agreements.
Microsoft's Opinion on the Activision Blizzard Deal
Microsoft said it was committed to addressing the concerns of the European Commission with solutions that work and are easy to put into place. A Microsoft spokesperson said, "Our promise to give Sony, Steam, NVIDIA, and others 100% equal access to Call of Duty in the long run keeps the deal's benefits for gamers and developers and makes the market more competitive."
Also Read: Why You Should Try the All New and Redesigned Microsoft Edge?
Last month, Microsoft said that it had signed 10-year licensing deals with Nintendo (7974.T) and Nvidia (NVDA.O) to bring Call of Duty to their gaming systems. If the Activision deal goes through, these deals will happen. The U.S. Federal Trade Commission (FTC) has asked a judge to stop the deal, and Britain's competition agency has suggested that Microsoft sell Call of Duty to ease its concerns.
History of Microsoft's Activision Blizzard Deal
On January 18, 2022, Microsoft says it wants to buy Activision Blizzard. On July 6, 2022, the Competition and Markets Authority (CMA) in Britain will start to look into it. Rival will do this on August 3, 2022. Sony says that games like Call of Duty are "essential" and even influence people's decisions about which consoles to buy.
The Verge reported on September 2, 2022, that Xbox boss Phil Spencer told PlayStation boss Jim Ryan in a letter that Call of Duty would stay on the PlayStation storefront for "several years" if Microsoft's purchase of Activision Blizzard is approved.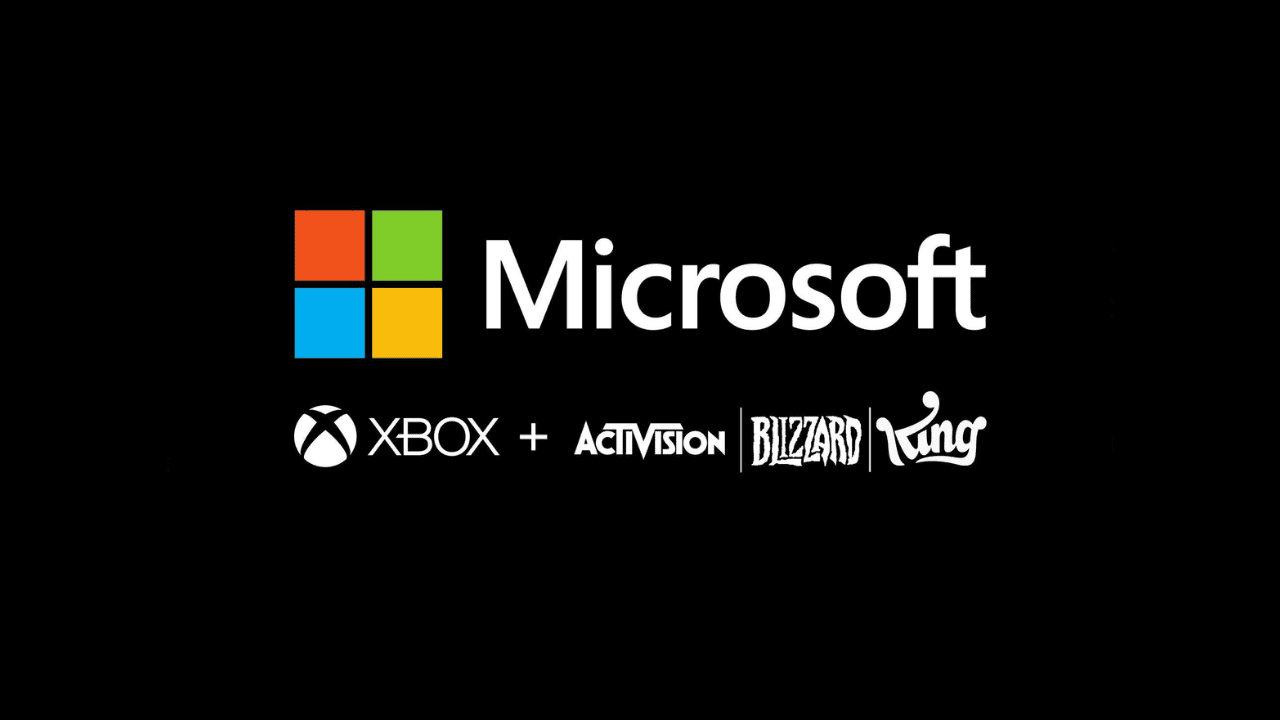 But on September 7, 2022, Jim Ryan, the head of Play Station, says that Microsoft's offer to keep Call of Duty on PlayStation for three more years after the current contract is up is "inadequate." Reuters says that on November 28, 2022, Microsoft will offer the European Commission some changes, such as a 10-year licensing deal with Sony.
In an opinion piece published on December 5, 2022, Microsoft president Brad Smith confirms that Microsoft offered Sony a 10-year contract to release Call of Duty games on PlayStation at the same time as they came out on Xbox if the Redmond company goes through with its plan to buy Activision Blizzard.
Sony said "no" to the deal. On December 7, 2022, Call of Duty will be available on Nintendo's consoles, including the Switch, as part of a 10-year deal between the two companies. Microsoft also says that the first-person shooter game series will be available on Steam, an online gaming platform made by Valve Software.
But these partners aren't big enough to get the government to change its mind. The US Federal Trade Commission (FTC) says that it will sue Microsoft on December 8, 2022, to stop it from buying Activision.
The FTC says that if the deal goes through, Microsoft will be able to shut out competitors to its Xbox game consoles and its rapidly growing subscription content and cloud-gaming businesses. A group of gamers sues Microsoft on December 20, 2022, to stop the deal.
They say that the deal would give Microsoft "far too much market power" and "the ability to shut down competitors, limit output, reduce consumer choice, raise prices, and hurt competition even more." On February 1, 2023, the European Commission sends a formal letter of protest to Microsoft. The Competition and Markets Authority (CMA) says on February 8, 2023 in the UK that the merger could hurt competition.
Also Read: Microsoft Will Support Windows 11 on Mac! Let's Check How to Run It.
It sounds like it's saying that Activision Blizzard would have to sell the Call of Duty part of its business before it could get approval. The EU Commission has until April 11, 2023 to decide whether to approve the deal with or without conditions or to stop it completely. Microsoft wants the deal to be finalized by June 2023.
Conclusion
Reports say that Microsoft has cleared a big regulatory hurdle on its way to finishing the deal to buy Activision Blizzard. According to Reuters, the company's licensing offers to competitors are likely to ease antitrust concerns in the European Union (EU) about the $69 billion acquisition.
The EU had said before that it thought the deal would "significantly reduce competition" in PC, console, and cloud gaming. As a condition for approving the deal, the EU is not likely to ask for asset sales. But people have different ideas about whether or not Call of Duty should be sold.
Microsoft wants to keep the property and is using licensing agreements to stop regulators from getting in the way. If the deal goes through, the company has promised to keep the franchise going for at least 10 years on other platforms.
It will even let Nintendo's consoles play Call of Duty. In January 2022, the company announced the deal, which will help it compete with Tencent and Sony, which are the leaders in the industry, while also making its own version of the metaverse.
At the time, Microsoft CEO Satya Nadella said, "Gaming is the most dynamic and exciting form of entertainment across all platforms today, and it will play a key role in the development of metaverse platforms."
Microsoft still has to make the US Federal Trade Commission and UK regulators happy before the deal is finalized. The company has only until July to fix the antitrust problems. If it doesn't, it will have to renegotiate or get out of the deal, which could cost up to $3 billion.