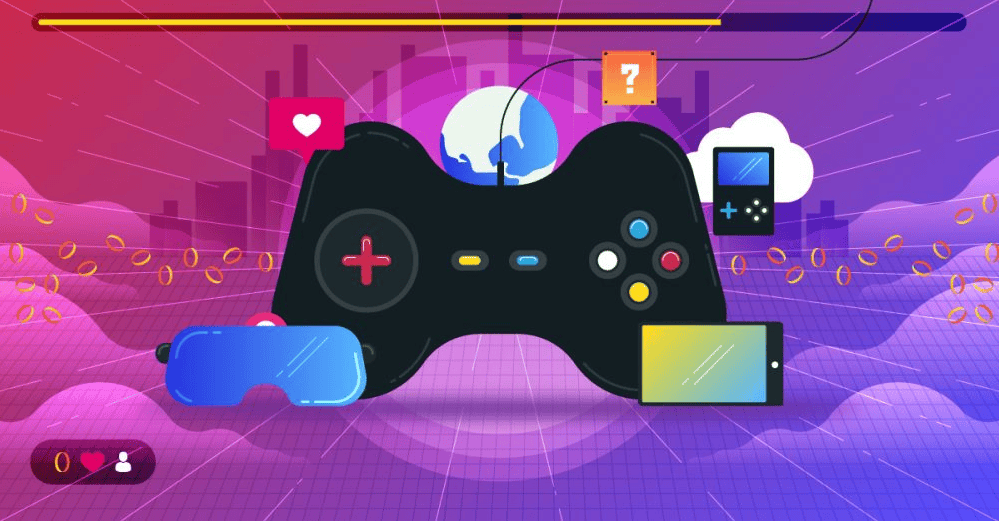 Playing games interest anyone and everyone. So, if I ask how many games you play a day, the answer may be 2-3. Those also are restricted in your workplace and school. But now, a world of unblocked games is just a step away from you. It has all your favorite games throughout the world.
The best part of this unblocked game world is that it is accessible from any location. So, no matter whether you're at work or home, you can play your favorite games now. But which sites provide access to the unblocked game's world? How to play these unblocked games? Let's discuss this over coffee.
What is Unblocked Games World?
Unblocked games are Io and HTML games that you can play in school or in the workplace. Your ISP or the government has blocked some games. They often do this to prevent your child from accessing content that is inappropriate for them. In order to allow students and employees to concentrate only on their studies and careers, gaming websites are blocked or added to blocklists by firewalls in schools and businesses.
On the other hand, these websites provide you the option to circumvent the limitations. The best times to use them are when you have free time and are not at work or school. When the Institute wants your whole attention, you should refrain from playing games.
The majority of colleges forbid students from using websites for leisure. The majority of movie, game, and music websites have been banned as a result. In their schools, students frequently look for unblocked gaming websites. When you're bored, you can use these websites to kill time. For students who like to play games during class, these websites are ideal. But the majority of gaming websites are now forbidden in schools. Finding Unblocked Games Websites is very difficult.
How you can play unblocked games for free?
Finding a good location to play online games that aren't blocked might be challenging. It takes some research and works to dig up a good list of sites where you can play without having to worry about school or work blocking your access if you don't want to pay for anything. Here are 31 of my favorite websites where you may play games for free. Everyone should be able to find something they like because they have a wide enough selection! You do not need to download any software to your computer or mobile device, making it secure in addition to being free. Simply launch your browser, go to their site, and start playing for free!
You may even play directly from your smartphone or tablet on some of these websites. As long as there is nearby Wi-Fi, this is ideal if you are stranded somewhere with a laptop but no Internet connection. The Best Section You won't face any consequences for playing these games because they are all completely unblocked and permissible at work or school. There is bound to be something here for everyone, whether they prefer puzzle games, card games, shooting games, racing games, or anything else.
Top 10 unblocked games for you
Most of these unblocked games may be played on websites, which are accessible on any platform. The majority of these websites contain a tonne of games, so we've compiled 10 of the finest unblocked games that you may play at school or work anytime you want.
Fireboy and Watergirl
Drift Hunters
Crusaders
Slope
Mario Dash
io Unblocked
Stick Hero
Tetris
Pacman
Funny Shooter 2
Some unblocked game websites
Some of the gaming sites where you can have your unblocked games are listed below.
Is the Unblocked games world safe for you?
Unblocked games may seem strange to hear, but they are secure. They're really safer than many websites that have been approved by your school or place of employment. Unblock websites have grown in popularity and are frequently used to access content that has been blocked at work or school. This may be helpful for both professionals who need time away from their jobs and students who want to finish their assignments.
Even though there are several things you should be aware of while using an unblock site, using them is completely acceptable and could even boost productivity. Numerous variables can cause a website to be blocked: Some websites are occasionally blocked by schools because they contain inappropriate content. You may easily get around any restrictions imposed by your school or employer if you use a VPN. Visit any website as though you were still at home by connecting to one of our servers that are located outside of your country. If your favorite game is blocked, all you have to do is visit it again by connecting to a different server without any hassle! So, enjoy your gaming!
Also, Read
Innovative Gadgets for Online Casino Games in 2022
How to buy a PlayStation 5 Direct from Sony, Amazon, GameStop
Top 5 Tips and Tricks For Playing Warzone Games Properly!
What are the15 Best Battle Royale Games?
FAQs
Q. How can you get a website unblocked?
Using a public web proxy is among the simplest ways to unblock websites. When using public PCs that won't allow you to install a VPN, a public web proxy is a viable alternative even if it may not be as quick or secure as a VPN. Your internet traffic will be routed through many public servers using proxies, which conceal your IP address.
Q. Why do schools block games?
Schools restrict gaming applications and websites because they want their pupils to use their free time productively and concentrate on their education. Schools choose to prohibit gaming websites because of the unfortunate prevalence of fraudsters on gaming websites.
Q. How do you unblock websites on a school Chromebook without VPN?
Navigate to Chrome Settings.
Toggle to "Privacy."
Click the "Block sites" link under "Content restrictions."
Click the "Add site" button after entering the website URL in the "URL" field.